The small town of Minturn renowned for its rich mining history is now the home for America's Best Public Restroom. Cintas, California-based supply company every year hosts America's Best Restroom to honor inventiveness in the field of design. Company has recently announced the name of the best restroom after carefully selecting from a long list of nominations received from around the country.
This year, an outhouse located in the Minturn, Colorado has been given the title of the 'best public restroom' in  America. Visioned by several key players i.e. the Town of Minturn, LaN Architecture – Monika Wittig, LGM 3d studios and Noble Welding, the restroom features 320 different fabricated wooden pieces.
The walls of the outhouse are painted turquoise and copper, and feature steel butterflies fitted on top of ceiling for rustic ambiance.  The team has converted an ordinary restroom into a functional work of art. Costing the city approx. $100,000, the Minturn Public Restroom is a perfect example of how much one can achieve if whole society comes together to create something unique and memorable.
Set against the Rocky Mountains, apart from finalizing its spot in America's Best Restroom Hall of Fame, town of Minturn has also received a credit of $2,500 to spend on Cintas services like restroom cleaning and supplies. So, next time you visit Colorado or Minturn, do plan your washroom break in Minturn outhouse.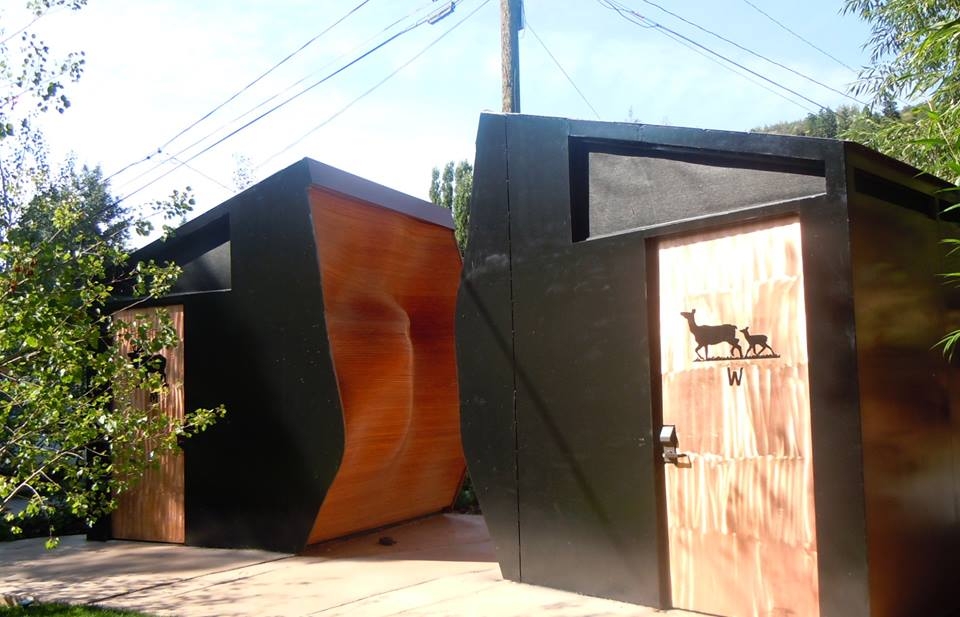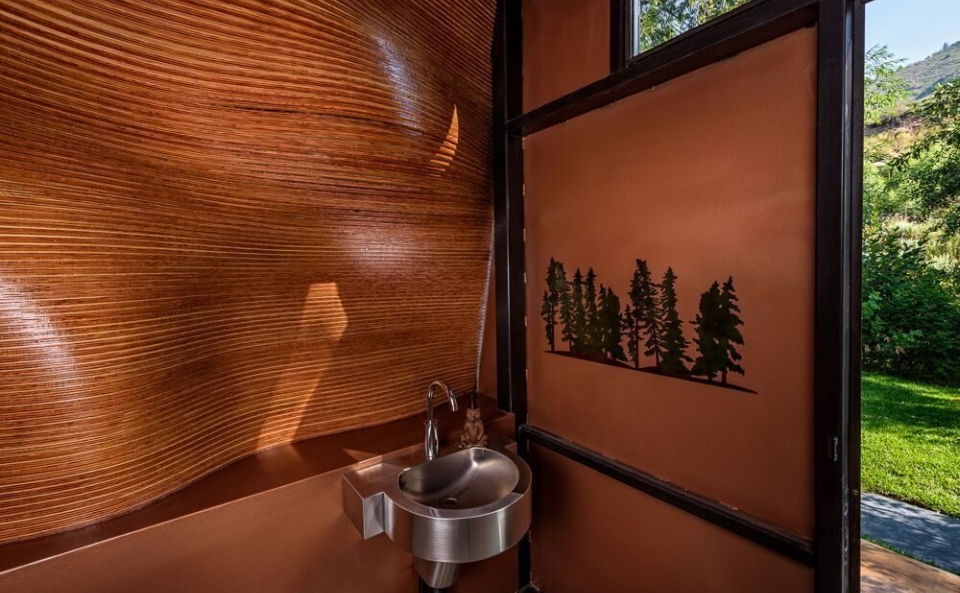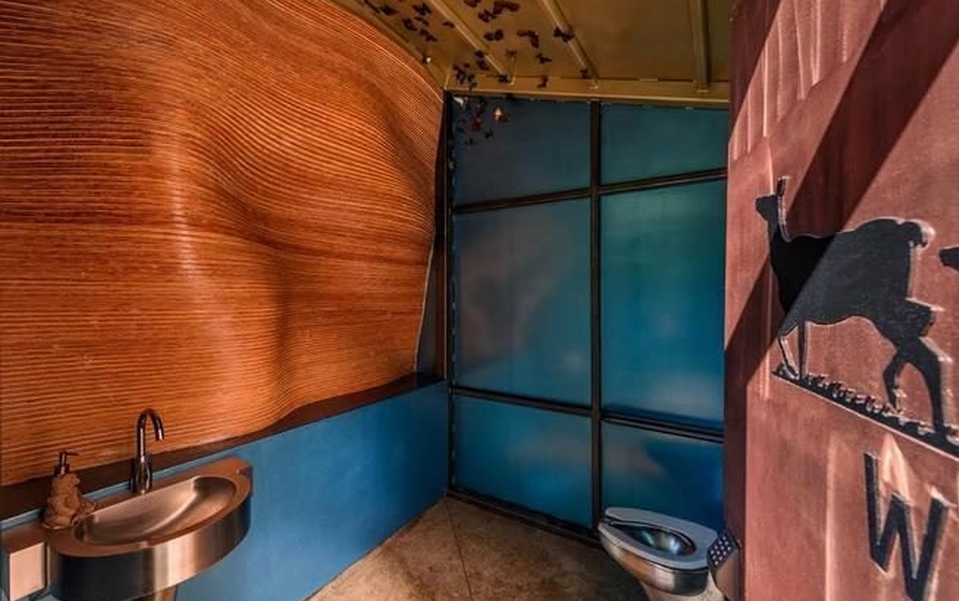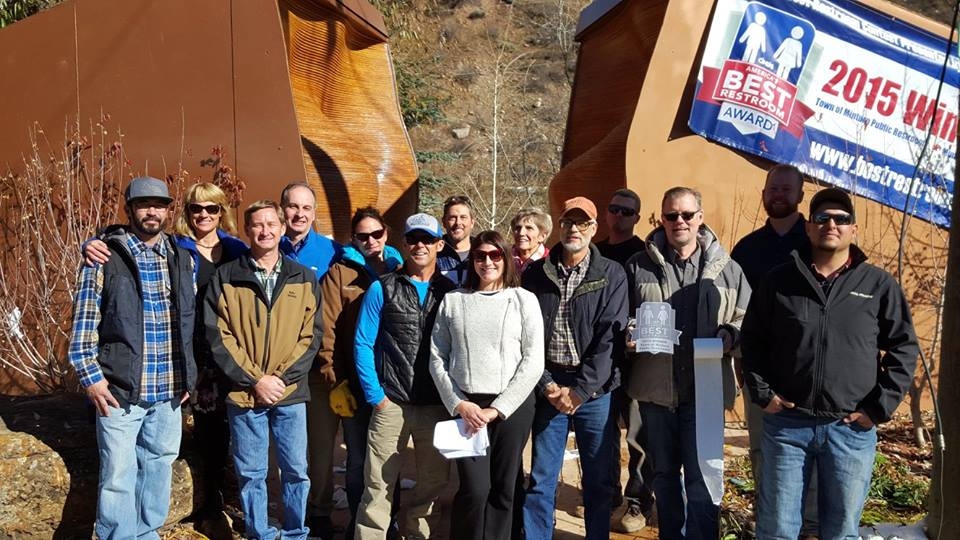 Via: ElleDecor