We have come across speakers known for their infused hi-tech features. But, what  about speakers that pose as a part of your interior furniture system? That is exactly what the 'Audio Feel' line of speakers do, by bridging the intangible connection between home decor aesthetics and an authentic sound system. Exhibited in this year's Salone del Mobile, as a part of the Austrian innovation in home oriented designs, they surely are a classy looking collection from designer Johannes Scherr.
According to the creator, the Audio Feel is engineered for providing crisp and clear sound effects with its advanced attributes. However, the conception also gladly poses as a definitive art form, which can be showcased as an integral part of your modernistic home decor. In this regard, the speakers have a refined form, which comprises of the main ovoid section at the top, complemented by a gradually tapering support.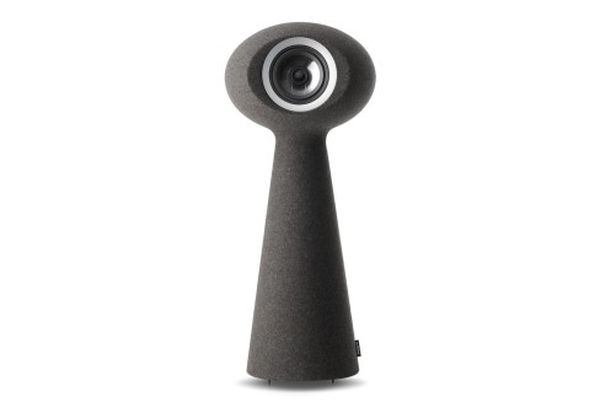 Ultimately, this visual quotient is notched up to yet another level by the elegance of the color schemes (pertaining to individual models), varying from gorgeous red, minimalist white to sober gray. These dignified external facades of the Audio Feel line are made from soft felt material, thus emanating the essence of the 'cozy effect' that certainly goes well with smaller living spaces with snug sofa components.
Dimensions: 930 mm (height) x 388 mm (diameter), weight – 22.5 kg.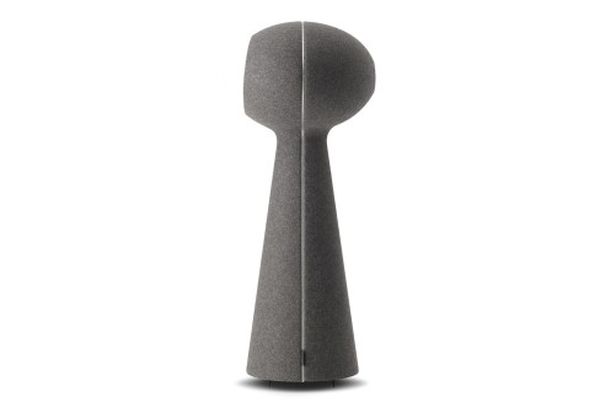 Via: AudioFeel/Johannes-Scherr