Following on the lines of Ford, BMW and Maserati, we have yet another famous automaker to join in Milan's furniture party. This time it is Japanese giant Mazda as they have unveiled a futuristic chair which can be best described as an utterly 'alien-esque' looking conception, highly reminiscent of Crysis 2's Ceph antagonists.
According to the company's global head of design Ikuo Maeda, the design language of the furniture follows the KODO theme of Mazda, conceived back in 2010. This thematic scope involves the expression of motion which is partly inspired by the speed and prowess of wild animals. As for the chair, it was exhibited at the specially arranged Mazda Con-Temporary Space (MACS), in this year's Salone del Mobile.
Coming to the aesthetic attributes of the chair, the KODO theme clearly defines the flowing form and the organic shape of the conception. In fact, it does exude a certain degree of latent dynamism with its crouched, 'ready-to-pounce' demeanor. This celebration of natural motion is also found in Mazda's KODO themed automobiles.
However, Mazda has maintained that this chair is not just another example of the contemporary furniture trend.
With its organic elegance complemented by the essence of hi-tech futurism, the conception will also provide the design DNA for forthcoming KODO based vehicles, designed by Mazda.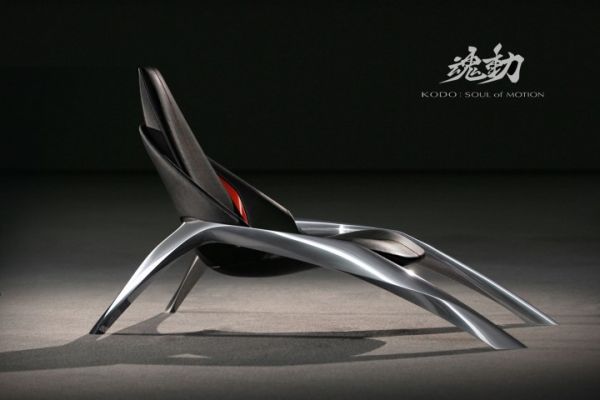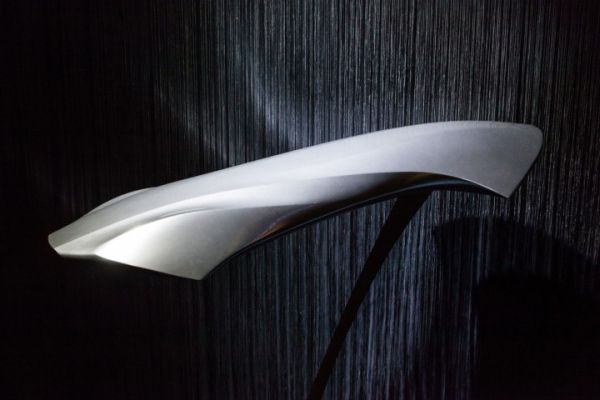 Via: CarBodyDesign