How to experience a ride in the super electric car of the BMW i series, without actually sitting inside it? Well, designers Ronan and Erwan Bouroullec have the answer in the form of the 'Quiet Motion'. By definition, the design is a lounge installation, which consists of four circular seating pods arranged separately on renewable cork platforms. Unveiled for Salone del Mobile 2013, functionally, the whole contraption translates the riding experience of the futuristic BMW i series into an expansive furniture system.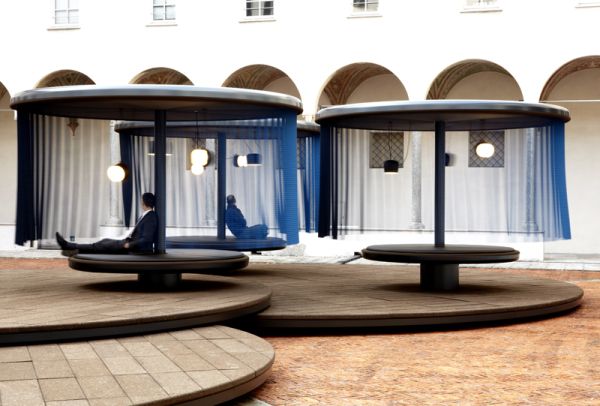 Now for the overall effect of the intangible translation, the designers had to adopt some tangible elements from the original car. In this regard, the material of these seating pods are crafted from light weight carbon fiber (the same material used for the bodies of the BMW i electric cars). Even the seat surfaces of Quiet Motion are made from sustainable BMW i fabrics, thus wholly matching the physical component of the automobile.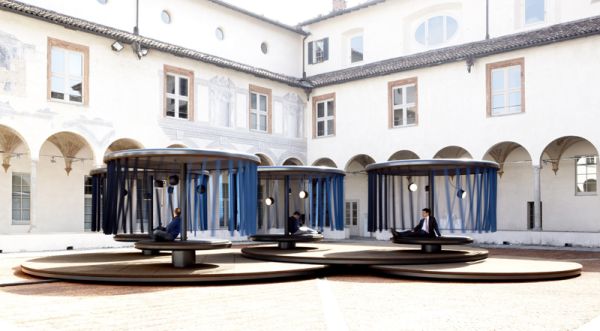 Of course, the riding experience is not just limited to the physicality of the car, but it also involves the motion. For this fascinating scope, the designers went on to incorporate actual electric motors that would automatically rotate the seats. And, to enhance upon the perception of motion, the seat canopies are hung with drapes that swirl and 'flow' with the circular movement of the seats.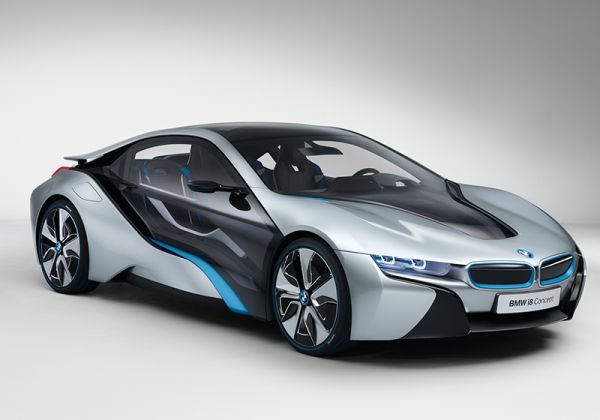 Via: BMWGroup