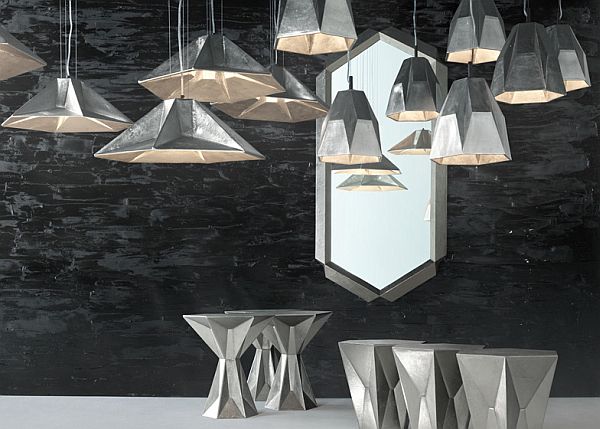 Tom Dixon – a self-taught British designer and manufacturer of lighting & furniture – proudly launches his new home décor collection inspired by British heritage. His latest collection of intricate designs christened as the 'rough and smooth' debuted at Salone del Mobile 2013 in Milan. The collection is comprised of awesome furnishing items that look more like a sculpturesque artwork. The products will be showcased within two contrasting environments – the back-of-house warehouse and front-of-house showroom – at MOST in Milan.
The collection includes Gem – a collection of angular lights, tables, and mirrors – as the names suggests are objects whose designs are inspired from the appearance of cut gemstones. Each piece is characterized by the cavities formed by sand and grit during its making, which are left vacant to give the object its own identity.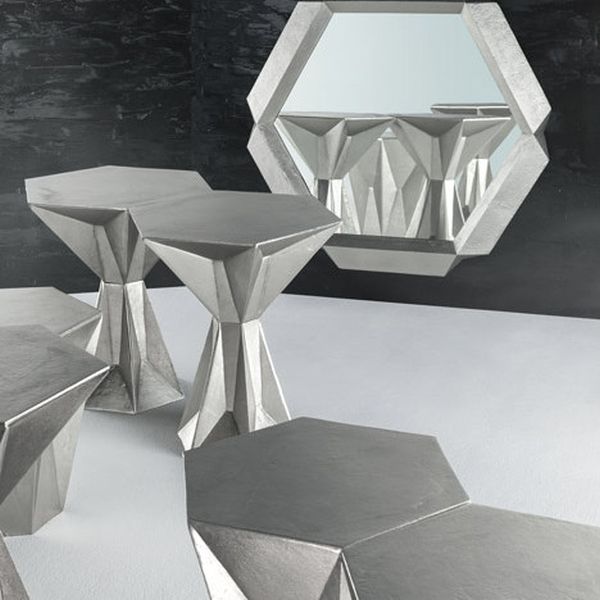 Bell lamp lights are dome shaped pendant and floor lamps. These feature a mirror finishing and therefore take on the colors and characteristics of the surrounding. The material used to make these beautiful lamps is same as used for making the bumpers of vintage cars, i.e., chrome-plated steel. The underside of the lamp is made of frosted glass emitting a soft light.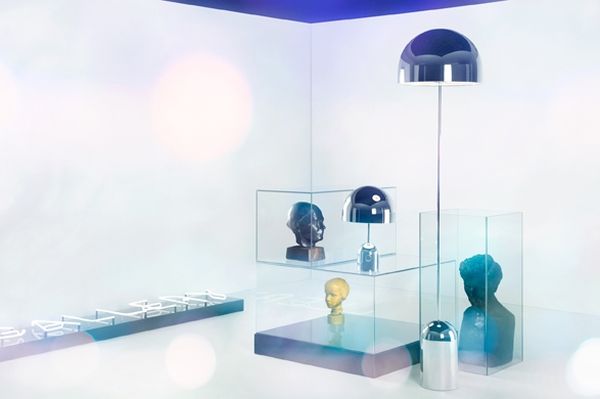 Flask is another intriguing lamp which comprises of two parts – lower part is a spherical hand-blown ridged and rounded flask that reflects rippled light and the upper component is a smoked glass hood that engulfs the light emitted by the lamp.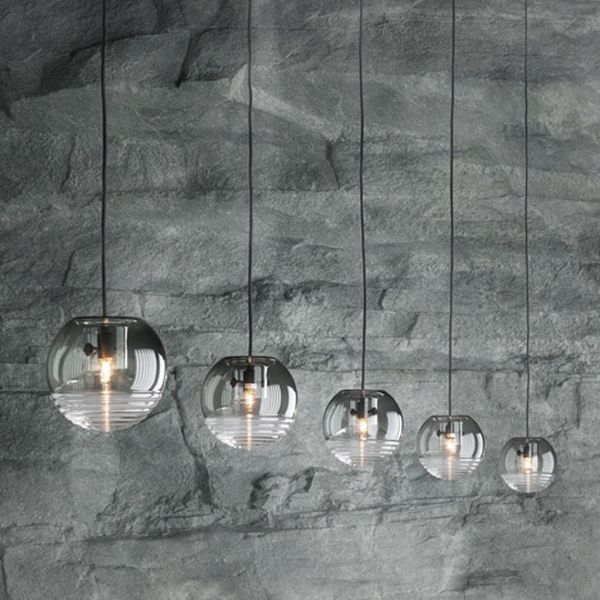 Cell is one more lighting system that is constructed out of etched brass. Subtle light is filtered through the little holes on the surface casting a variegated glow.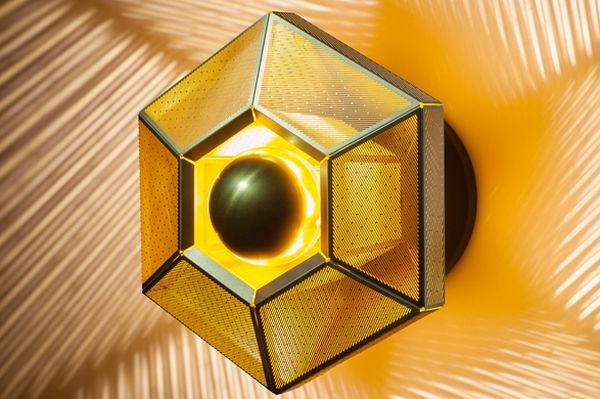 Spun champagne bucket and the spun tables are the classy furniture pieces constructed out of solid brass bringing a retro age to the modern era home.
Mass coat stand and book stand are two huge furniture pieces with a brass covering. These furniture pieces furbish with time giving the appearance of an antique bronze statue.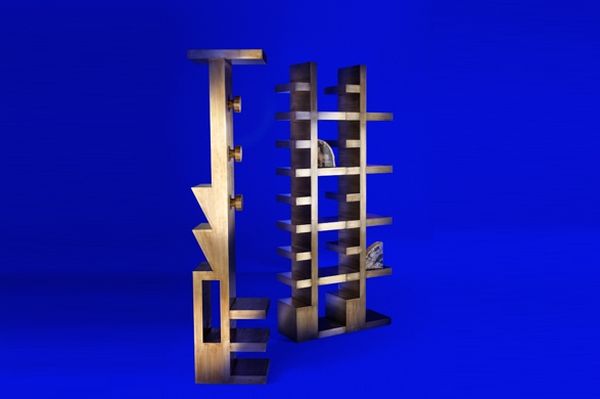 Fan dining chair, stool, and table are elegant furniture pieces made out of machined wood spindles.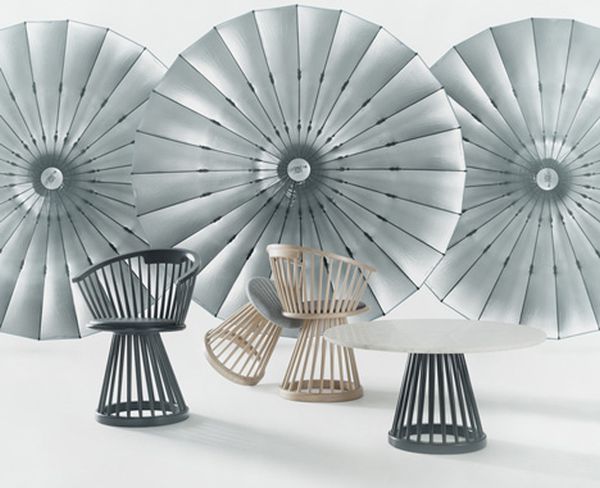 Via: TomDixon