For the second year in succession, Portuguese furniture brand WEWOOD returns to Salone del Mobile to showcase some of its best in home design and high-end furniture that promotes Portuguese culture and design. Major highlights from WEWOOD will be the LOVER Seat by Gonçalo Campos and CAROUSEL sideboard by Leonhard Pfeifer.
Recreating contemporary and luxurious environment, the new edition of solid wood furniture is a blend of craftsmanship, high-technology and innovative design.
LOVER Seat
LOVER Seat is a new concept designed by Gonçalo Campos. The  modular seat with interchangeable parts can be used as a chaise lounge, love seat, day bed or a small sofa. The seat with switchable oak corner frames can be combined in six different options to solve the problem of left and right. Designed to achieve the most sculptural forms, the seat highlights expert craftsmanship through natural finishes.
Measuring 77- x 95- x 207-cm, the LOVER Seat is a flexible soft seating system that can be configured differently according to situation and preference.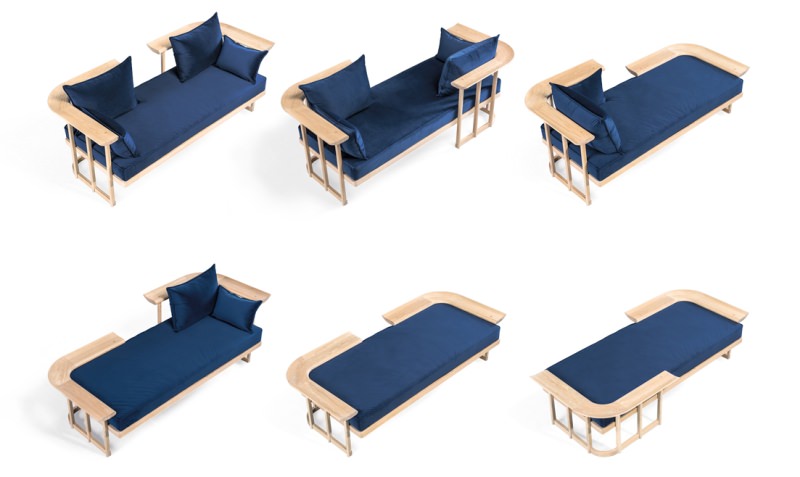 CAROUSEL sideboard
CAROUSEL sideboard by Leonhard Pfeifer is a contemporary sideboard that addresses to various requirements. Made from solid walnut, the  marble top sideboard  focal point is a turntable provided in the middle. Used to place bottles and glasses of wine and whiskey, the sideboard is an eye-catching product.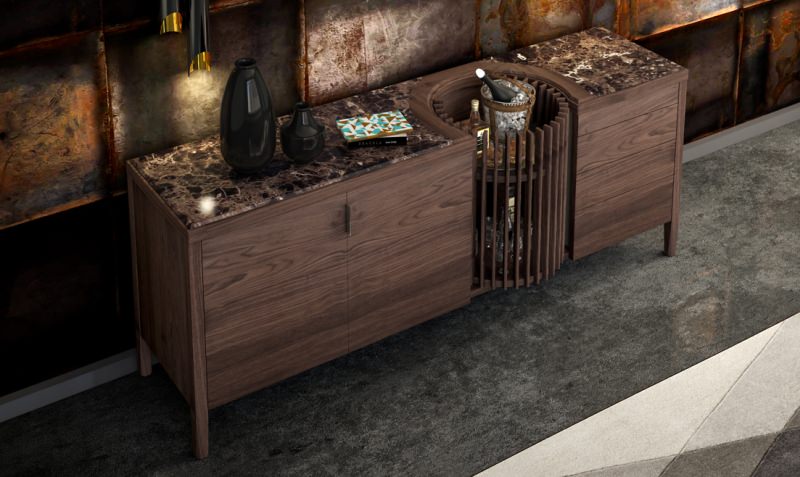 Press Release by WEWOOD at Salone del Mobile 2016:
Every year, Milan has been the stage of Salonedel Mobile where the latest in the design world is presented. For the second year, WEWOOD returns to Milano from 12th to 17th of April where all the top brands are going showcase the best in the home design and high-end furniture market.
WEWOOD will be exposing at Hall 6 | Stand E27 and for this show, the brand is preparing an unique presentation of its products, recreating a contemporary and luxurious environment which gathers the new stunning additions, as well as its most iconic pieces.
One of the highlights for this show will be LOVER seat by Gonçalo Campos, which allows to interchange the parts and be used in six different configurations such as a chaise longue, a love seat, a sofa or a day bed.
But there are more new exciting products! WEWOOD will also introduce a new sideboard and a console. CAROUSEL is the name of the sideboard and it's a refined and sophisticated statement piece for any living room.