Samsung is known for bringing innovative technologies especially when it comes to UHD televisions. This time the electronics giant has teamed up with Korean artist Sung Yong Hong to create a masterpiece out of the 78-inches curved UDH TV.
Hong, who specializes in Ottchil- a Korean lacquer painting technique from Neolithic Era, created a beautiful Ottchil portrait with a gold lacquer-painted finish on back of the aforementioned TV. The intricate golden painting on the TV's rear face attributes momentous scenes from history of the television.
It is the one-of-a-kind television version that magnificently blends rare artwork with advance technology. The curved UHD TV is not only created to shows off artistic work and advance hi-tech features, but is going to support a noble cause as well. It is designed for a charity house Christie's and will be exhibited at Hong Kong Convention and Exhibition Center from November 20 onwards. The TV will be auctioned at the event itself, whilst money from the auction will go to the Hong Kong-based charity Christie's towards the prevention and treatment of blindness.
So, if you've got enough money and want this breathtaking television as centerpiece of your home then you are most welcome to go to the auction venue to win over this exclusive television. As of now, enjoy its majestic design in the images given below and share your opinions on its gold covered back after the jump.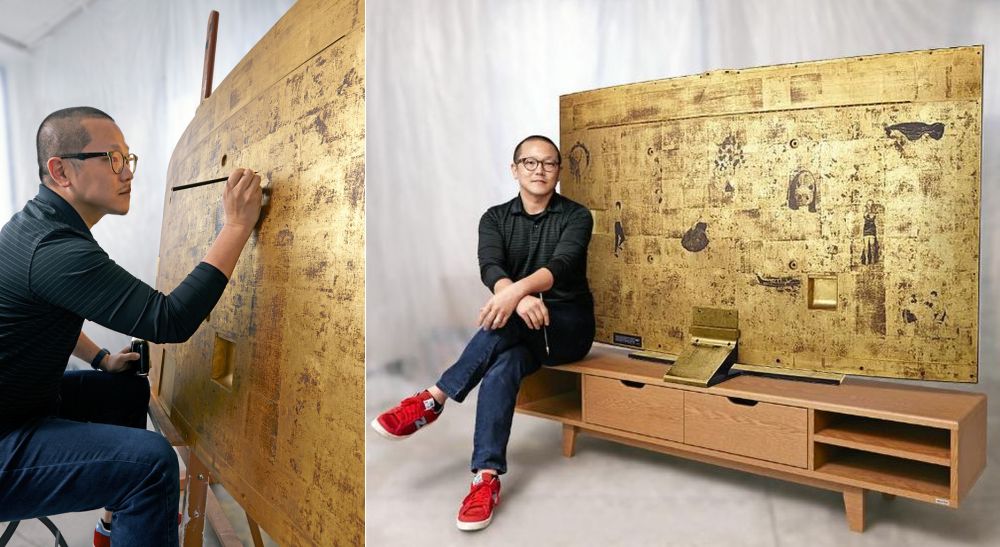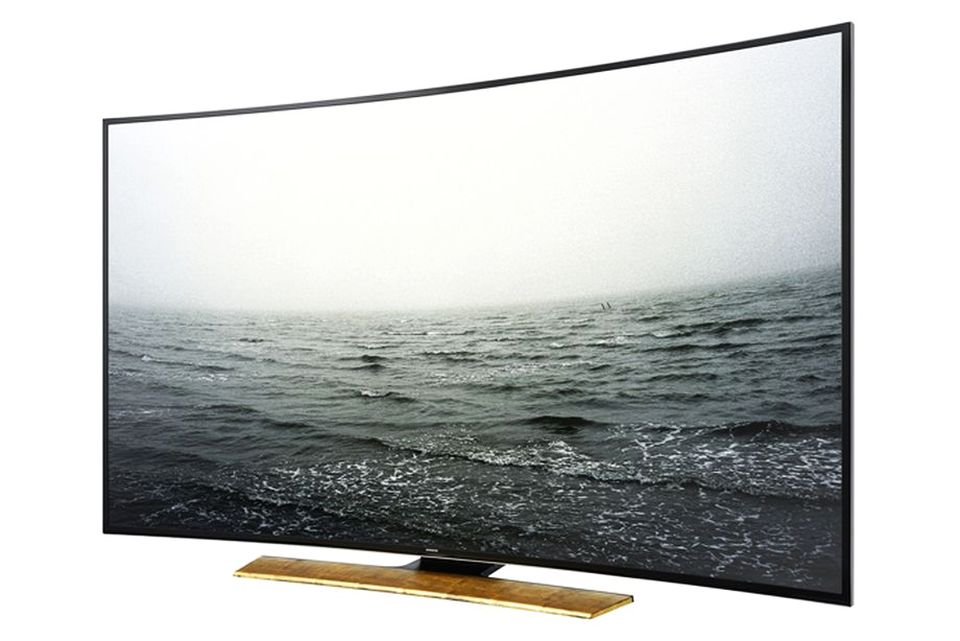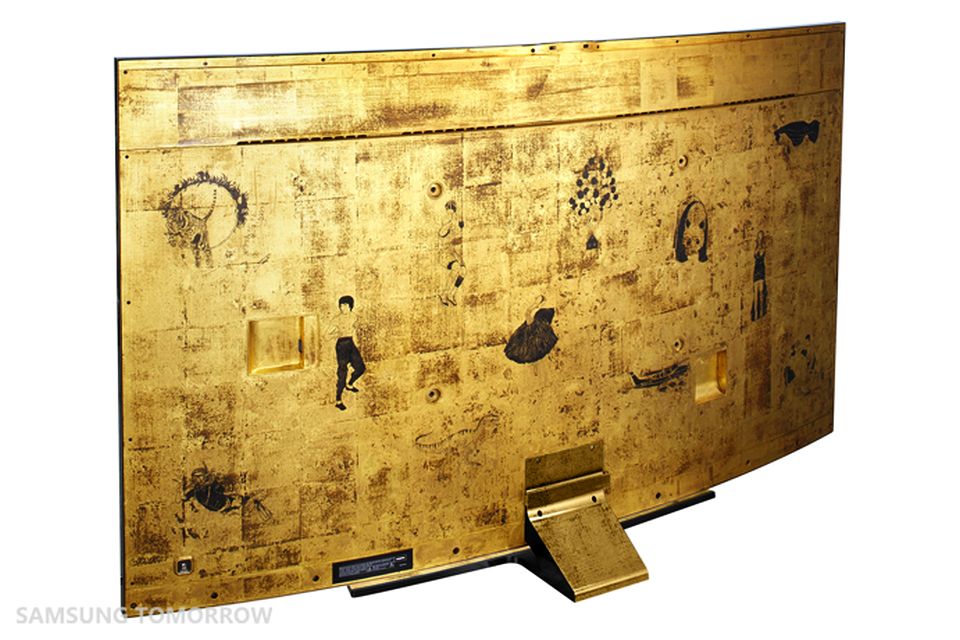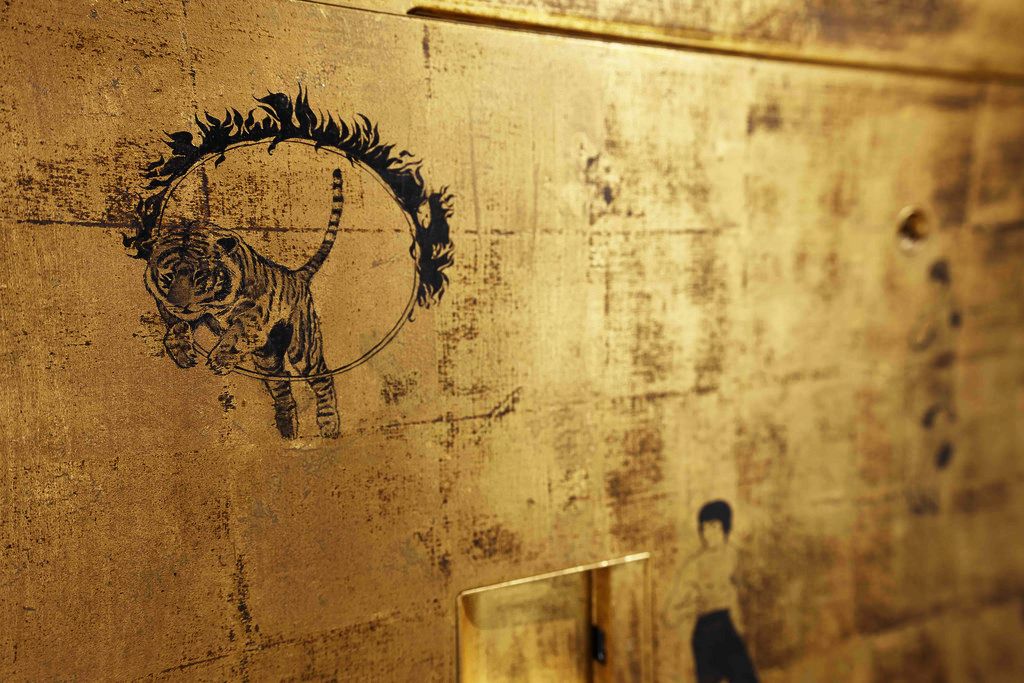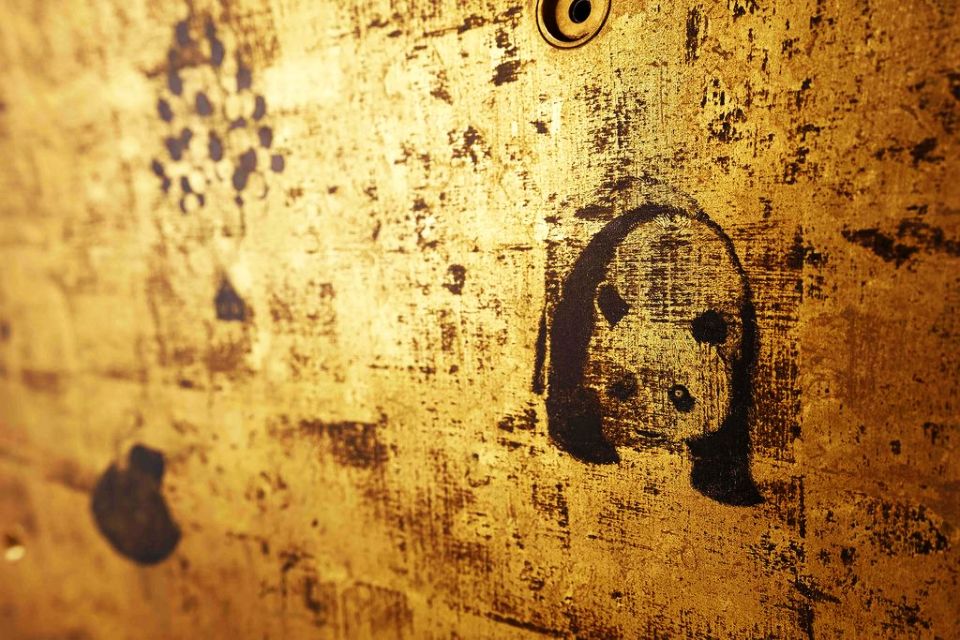 Source: SamsungTomorrow