The CES 2016 Innovation Award Honoree, Samsung Family Hub Refrigerator is now on sale. First showcased at CES in January 2016, the revolutionary fridge with Wi-Fi enabled touchscreen display is a family-oriented fridge that connects with your smart devices to entertain and look after your family.
Featuring a 21.5-inch massive interactive display, the smart fridge comes with three built-in cameras that take photos every time it is accessed. Designed around IoT, the Family Hub fridge coordinates everyone's schedule, leaves notes and gives instant access to amazing collection of recipes. Keeping a user updated, the fridge sends notifications to connected devices about food expiry.
Aiming to enhance interaction, the fridge is designed to sync with the family calendar, thus keeping every family member on the same page. A complete entertainment system to enhance kitchen experience, the fridge is made compatible with a number of entertainment apps and a high-quality 4W speaker to stream and play music direct from Pandora and TuneIn Radio.
Packed with versatile functions, the fridge ensures you never run out of stock as it connects you with your local grocer to help order food and other important items with a tap via MasterCard.
Via all-in-one smart fridge, Samsung is leaving no stone unturned in building an ultimate home appliance that can do everything besides doing its normal functions. Starting $5,600, the black stainless steel model with counter depth is priced at $6,000.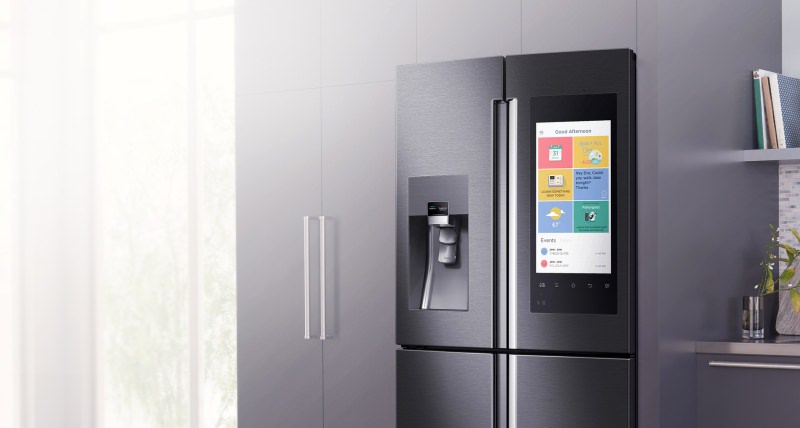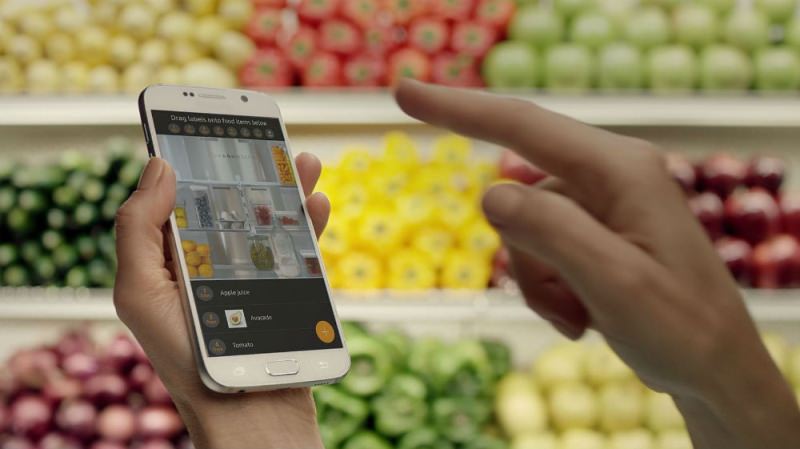 Via: Time