Korean product designer Wonkyung Jang has conceived a wall-mounted washing machine, ideal for single person laundry. Dubbed Samsung Hanger Washer, this conceptual washing machine features a hanger underneath to dry laundry direct after washing.
Measuring 532 x 632 x 355 mm, the Samsung Hanger Washer has a load capacity of 4 kg. It is a front-loading washing machine that can be installed in any room. The washing machine has a built-in blower that not only dries out clothes quickly. There's even an option for aroma diffusing so that one can also remove unwanted smell from clothing.
It has bagged 2015 Pin Up Design Award: Samsung Sector Winner. There are a variety of washing machines out there, but this one allows drying laundry easily on the hanger attached under the washer. Furthermore, it also decreases efforts one puts in ironing the clothes.
The basic idea is to incorporate a hanger in washing machine is surely an innovative take. One just need have to hang the clothes underneath the wall-mounted washing machine and the hot wind coming from the unit blows the moisture out of clothes. It is an additional benefit that allows users to dry clothes without much effort.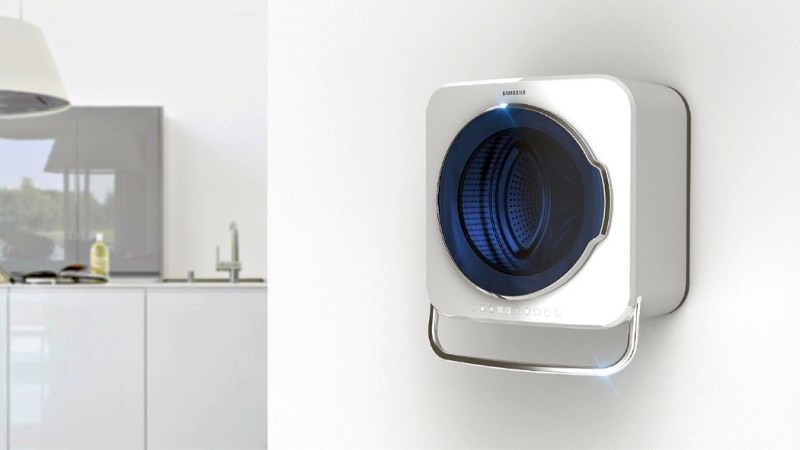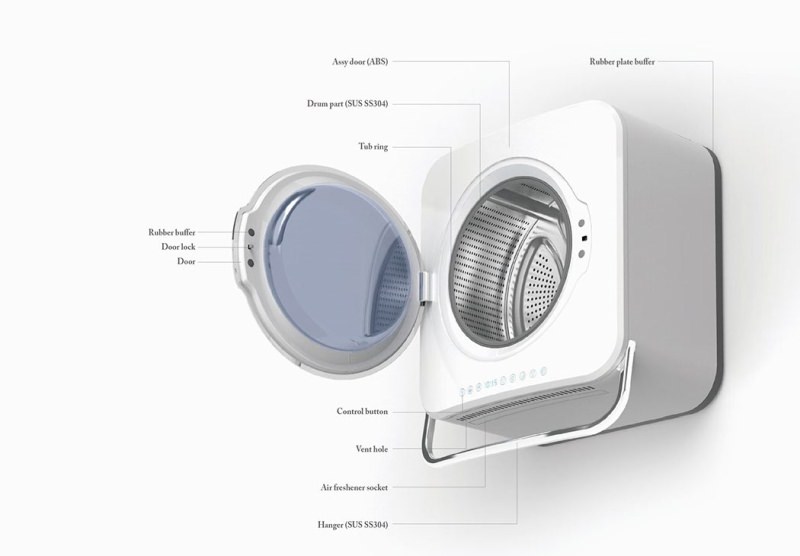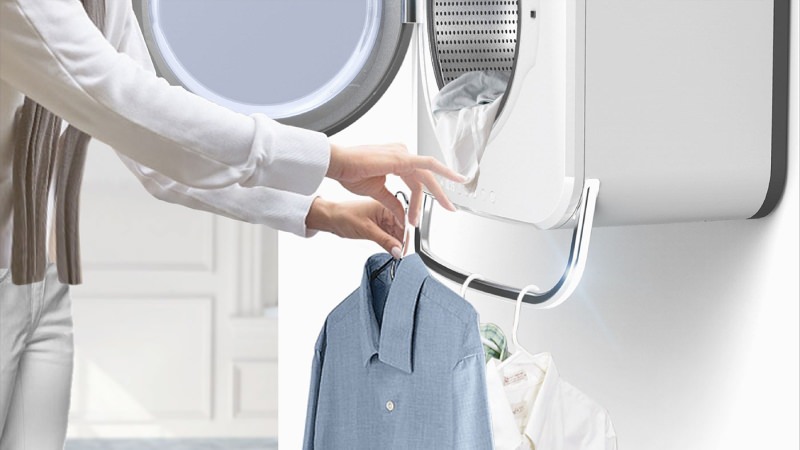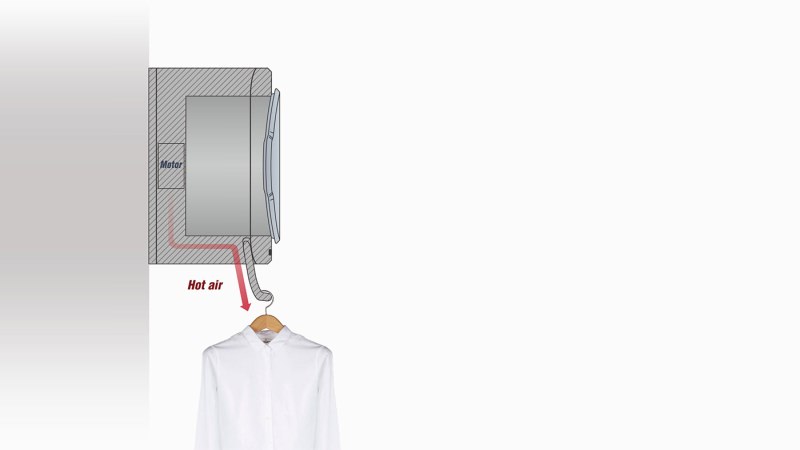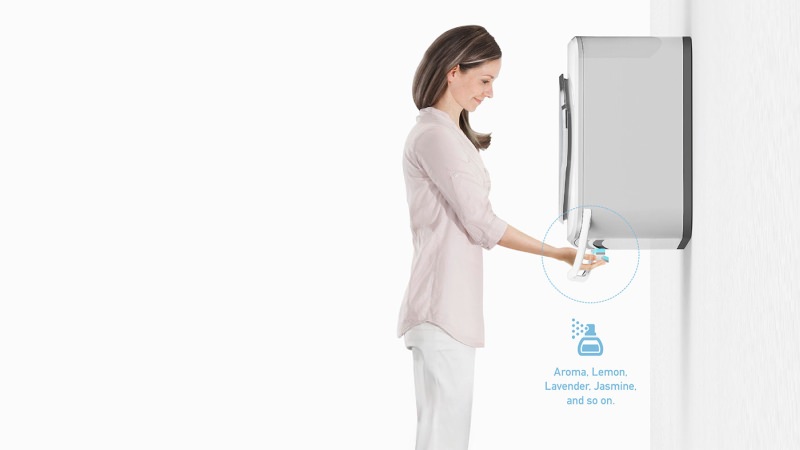 Via: YankoDesign