To dominate the home audio market, Samsung Electronics is back with its all-new Wireless Audio 360 speakers range i.e. R5, R3 and R1 models. The omni-directional speakers will be introduced to the masses in IFA 2015.  The new range does not support egg-shape of its forerunner, but is definitely fitted with the 'ring-radiator technology,' that helps deliver sound in 360-degree radius. Due to this technology, speakers can easily fill the room with sound.
The R5, R3 and R1 are successor to Samsung's highly acclaimed R7 and R6 speakers and promise to bestow users with same quality of balanced sound and premium design. The sleek tabletop design helps to fit the speakers flawlessly into any space of home. The Senior Vice President of the Visual Display Business at Samsung Electronics is hopeful that the launch of new speakers- R5, R3 and R1 will boost their market reach and will surely position them as world leader in home audio.
The new Wireless Audio 360 speakers also come with some advanced and exclusive features like touch, tap and swipe: a hassle-free intuitive user experience, which allows users to change volume, play, pause and select a different music source by gently touching the top of the screen. With updated multi-room application for Android and iOS smartphones and tablets users can share their music across the Wi-Fi connected devices. The new application is also compatible with Samsung Gear S and is designed to work with the upcoming smartwatch range.
To provide users with high resolution streaming service on Samsung Audio devices, the company has also collaborated with Qobuz – an online music service that gives access to all labels and artist in all genres with high fidelity. Samsung Electronics is all prepared to launch their new range in US and Europe by the end of this year with price ranging from $199 to $399.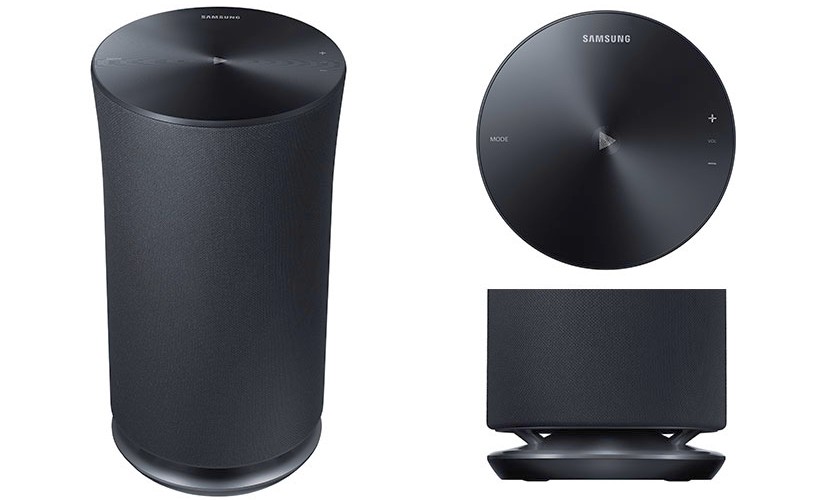 Via: Engadget