Samsung's flagship Frame TV that displays digital artwork when not in use gets a major upgrade for 2021. The Korean tech company made the announcement at its virtual Unbox & Discover event held a few days back. Changes are made to the design and storage capacity while new options are made available for customization, including the My Shelf that allows displaying the TV in a new way.
The 2021 Frame TV features a slimmer design than its predecessor. It measures just 24.9 millimeters thick that is about the same depth as a picture frame, the press release states. The Samsung Art Store is expanded and users can enjoy more original artworks, owing to new partnerships with NAVA Contemporary and Etsy. The photo storage capacity is also increased to 6 gigabytes allowing users to save up to 1,200 photos in UHD quality.
The 2021 Frame TV also includes new mounting options like the Slim Fit Wall Mount to five bezel options and more from third-party providers. There is even a new accessory My Shelf to display the TV on the wall more elegantly. It helps users create a tailored wall with personal touches to complement their screen and décor.
Also Read: Xiaomi Announces the Launch of its Most Premium QLED 4K TV
The Frame TV is ideal for avid art lovers as they will be able to disguise it as artwork on the wall. With new upgrades, the 2021 model becomes even better, users have access to more art and more storage capacity now.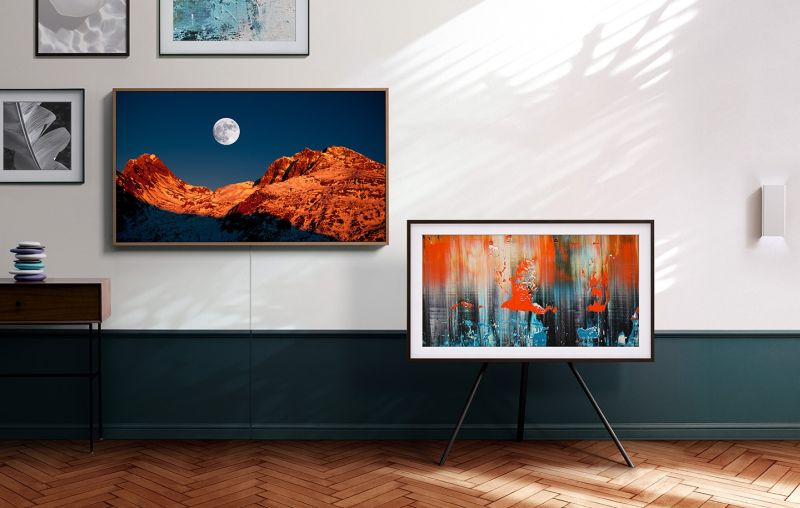 Via: Samsung