There's no secret that Samsung has been experimenting with new transparent mirror screens for years. A refection of such transparent display technology was shown at CES 2016 and ISE 2016, when the company revealed its 55-inch Samsung Mirror and Transparent OLED display panel, which is designed for various retailers to grab attention of window shoppers in city malls. However, the first mirror display by Samsung has found its very first home in a Leekaja Hairbis salon in Seoul, Korea.
The 55-inch mirror display has been installed in this popular salon to offer customized experience to their clients. This small mirror is able to pop up different hair styles, colors as well as information on various hair cuts that customer can choose as per their personal style and taste. It is more like some of the popular makeup apps that you must be using to select particular makeup on your face.
When the smart mirror is not displaying any information, it will look like a conventional mirror. It is really a very innovative and interactive way to keep clients engaged and interested in various styles, products and services that the salon is offering. Not only salons, but these mirror displays are also beneficial for other commercial retailers dealing in fashion, furniture, interior design, and other industries. However, shipments to other retailers are lined up for third quarter of this year.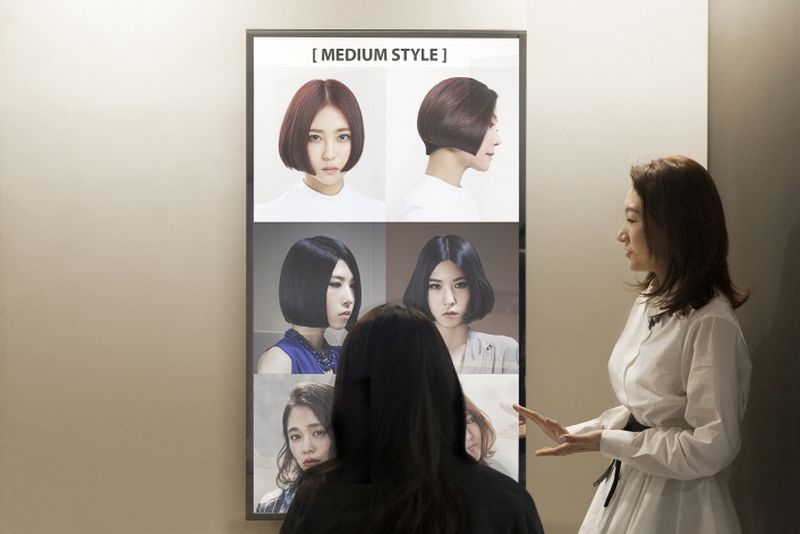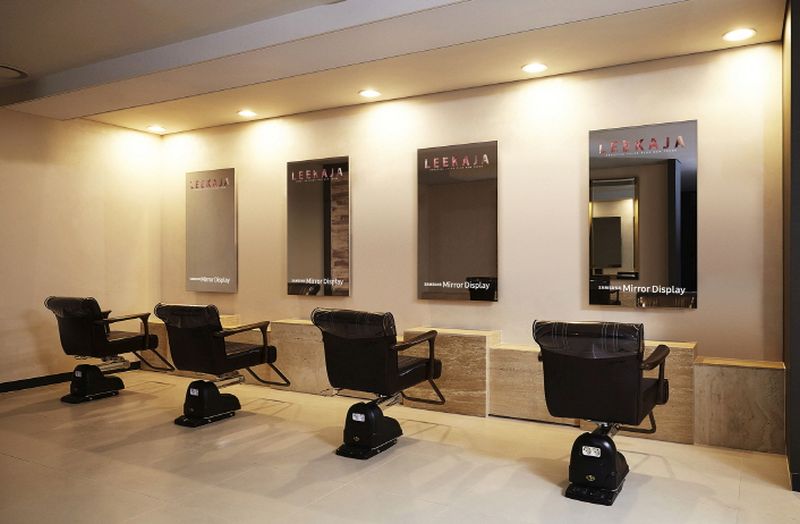 Source: Samsung