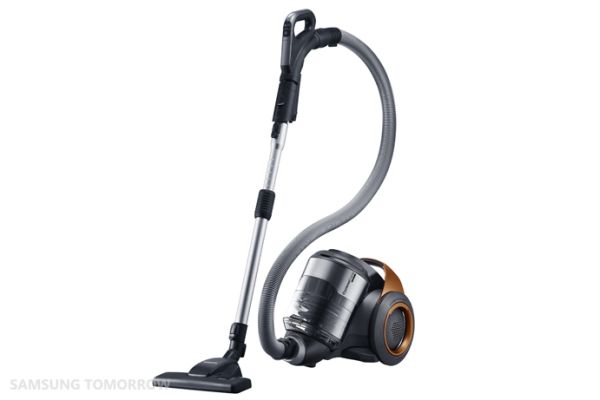 Now it might not incorporate flying robots, but Samsung's SC20F70 vacuum cleaner is surely a technologically advanced piece of equipment. Integrating what the electronic giant touts as the Motion Sync, the feature allows for the canister vacuum body to swivel separately from the set of wheels. This not only makes the SC20F70 Motion Sync vacuum cleaner more maneuverable, but also improves upon its stability, especially when you need to take those 'sharp' turns around the couch corners and the staircase edges. The non-tripping wheels also come in handy when you move across a large area while vacuuming.
Samsung's Motion Sync vacuum cleaner is however not just limited to its scope of mobility. It also incorporates Samsung's very own CycloneForce Multi technology. This entails fourteen inner chambers inside the structure that helps in initiating a multi cyclonic airflow. This powerful centrifugal force is effective in filtering out the dust particles from the air and keeping them inside the chamber. Hence, clogging is avoided, while the suction is maintained for a longer time.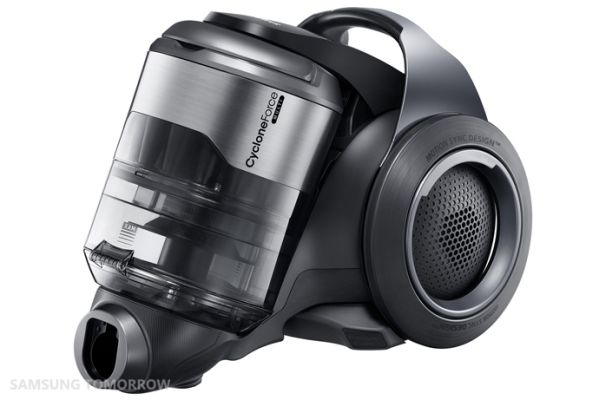 Finally, the Motion Sync vacuum cleaner also takes care of the usability attributes. For example, the specialized cleaning tools are directly integrated into the handle, thus not requiring you to change the accessories regularly for specific cleaning tasks.
Furthermore, the contraption also has a built-in Remote Control Handle for switching the vacuum cleaner on and off, and an easy-to-read Dust Sensor that visually alerts the user with its red light, when the cleaner has found a particular dirty spot. So, the ultimate scope is not only about technology, but rather the fusion of technology and user convenience.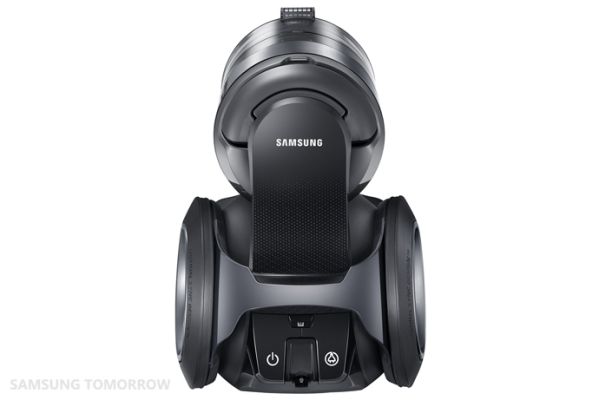 All images are courtesy of SamsungTomorrow.
Via: SamsungTomorrow