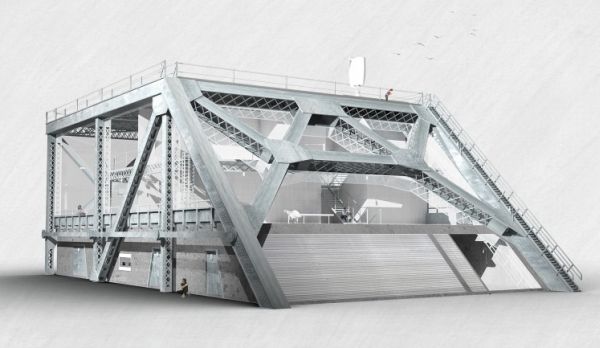 Many Architecture plans fail to see the light of day because of rad tape designers and architects have to wade through. Hoping red tape doesn't become a hindrance, Bay Area resident David Grieshaber has visions of constructing a rentable home out of scrap from the San Francisco-Oakland Bay Bridge. The east span of the Bay Bridge was recently redone for seismic purpose, leaving the old span of the bridge waste. Grieshaber under the Bay Bridge House project wants to save the scrap pieces of the bridge and reuse them to construct a self-sustainable, rentable home which would be listed on AirBNB for anyone to rent.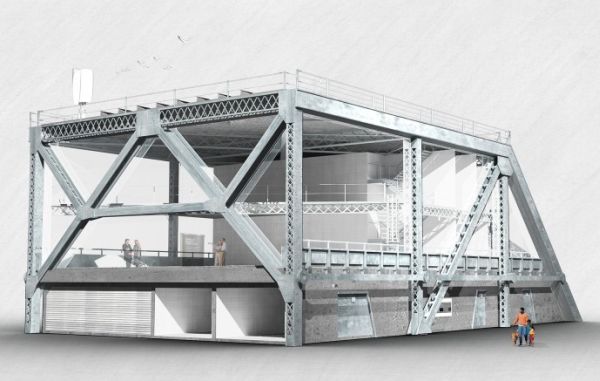 According to Grieshaber, the income generated by renting the eco-friendly Bay Bridge House will be used for the purpose of running an on-site museum dedicated to restoring the Bay Bridge's history. The design for the Bay Bridge House Project is almost final – called Hanging House, it is a conceptualization of student designers at the Royal Danish Academy of Fine Arts and Architecture.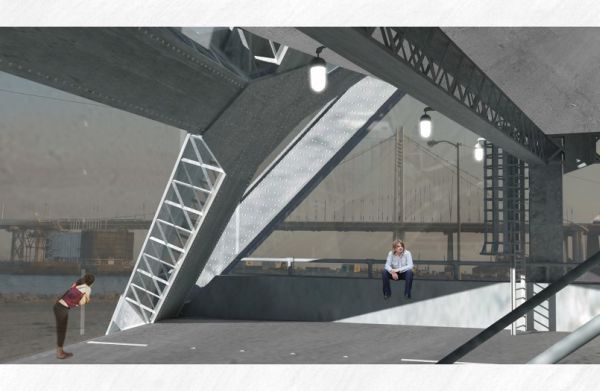 Dreaming a Bay Bridge House Project is easier than the real work of getting all the permissions to do so. First up, almost 10,000sqft of land is required in close proximity of the bridge and then all the paper work regarding purchasing of the bridge scrap is to be done.
Via: FastCompany/SmartPlanet