If you are curious to know how owners of a tiny house construction company will build a tiny house for themselves, then have a look at the San Juan tiny home on wheels. Rocky Mountain Tiny Houses owner Greg Parham and his wife Stephanie have built it as their personal tiny house they share with two furballs, Rocco and Jade.
They decided to build a larger tiny house after experiencing space issues in their previously owned 16′ Durango tiny house. Till date, they have attended four tiny house festivals across the US, traveling more than 5,000 miles in the San Juan tiny house.
The couple took help of Trailer Made Trailers to custom build an 8′-4″ wide V-Nose chassis. With angling walls and undulating metal roof, the 26′ long tiny house projects a unique shape, akin to the bow of a ship, that not only makes it aesthetically pleasing but also helps get most out of the available space.
They have used a large amount of reclaimed material to finish exteriors, including barnwood and tin. Barnwood paneling with tin wainscot and stained cedar shakes add a cool charm to the exteriors of the tiny house. Alongside the front door, there's a plain wood-paneled wall spruced up with porthole windows radially aligned with the roof.
Inside, there's a fully equipped kitchen, bathroom with toilet and shower, closet area, loft and an elevator bed that lifts up to the ceiling above the seating area.
The addition of a sliding butcher block table to the side of the sink provides space for dining and work in the kitchen area. While on the opposite side of the kitchen, there's a dedicated space for a wood-burning stove made with Portuguese tiles and a decorative metal grate.
Also Read: 40+ Most Inspiring Tiny Houses on Wheels
The bathroom features a freestanding tub, live edge counter, 100-gallon water tank mounted on the wall, and a funky penny floor. It is separated from the kitchen by storage area having a half-height wardrobe and pull-out drawers. Shoe storage is also included under the tiled wood stove hearth and refrigerator.
To achieve a downstairs sleeping area that could be accessed without stairs or ladder, the couple opted for a ceiling bed. The bottom of the bed is flanked with a southwest mosaic using painted and stained pieces of birch plywood so that it is good to look at. There's more sleeping space in the loft along with gear storage. Furthermore, the San Juan tiny home on wheels is outfitted with solar panels to be fully off-grid.
Looking at such impressive features and details, it is absolutely right to say that the couple has tried to include all features that make it better than their earlier tiny house. It is a great source of inspiration for tiny house enthusiasts in many ways.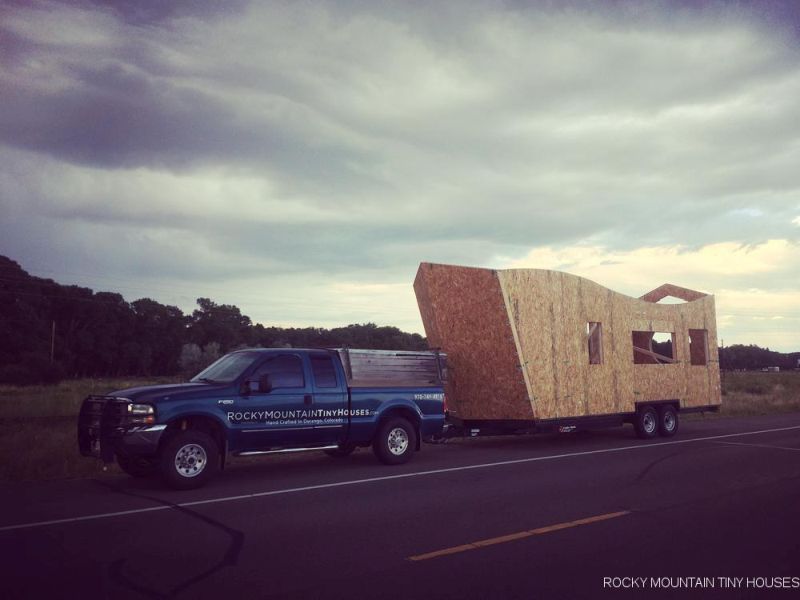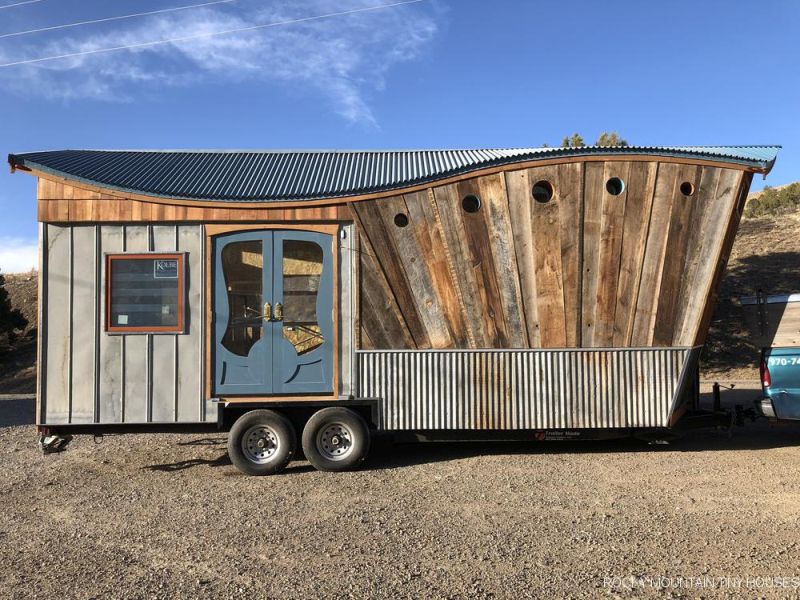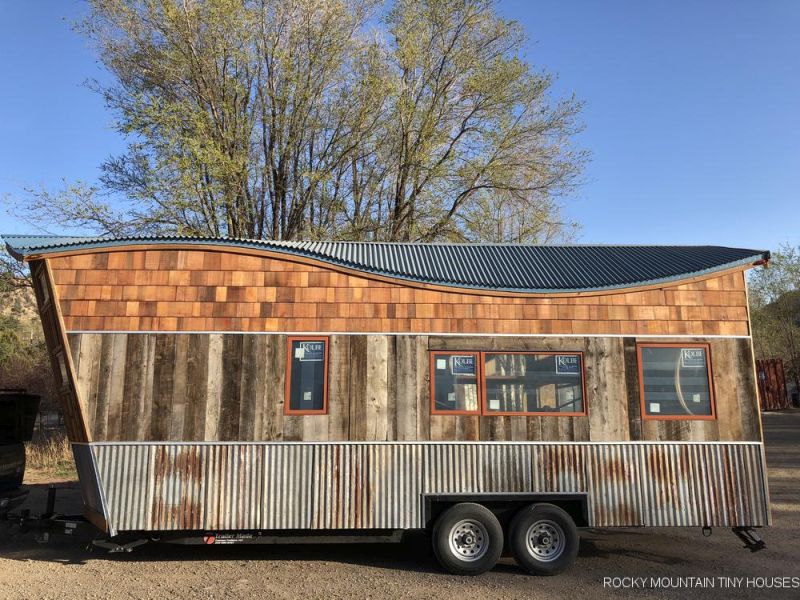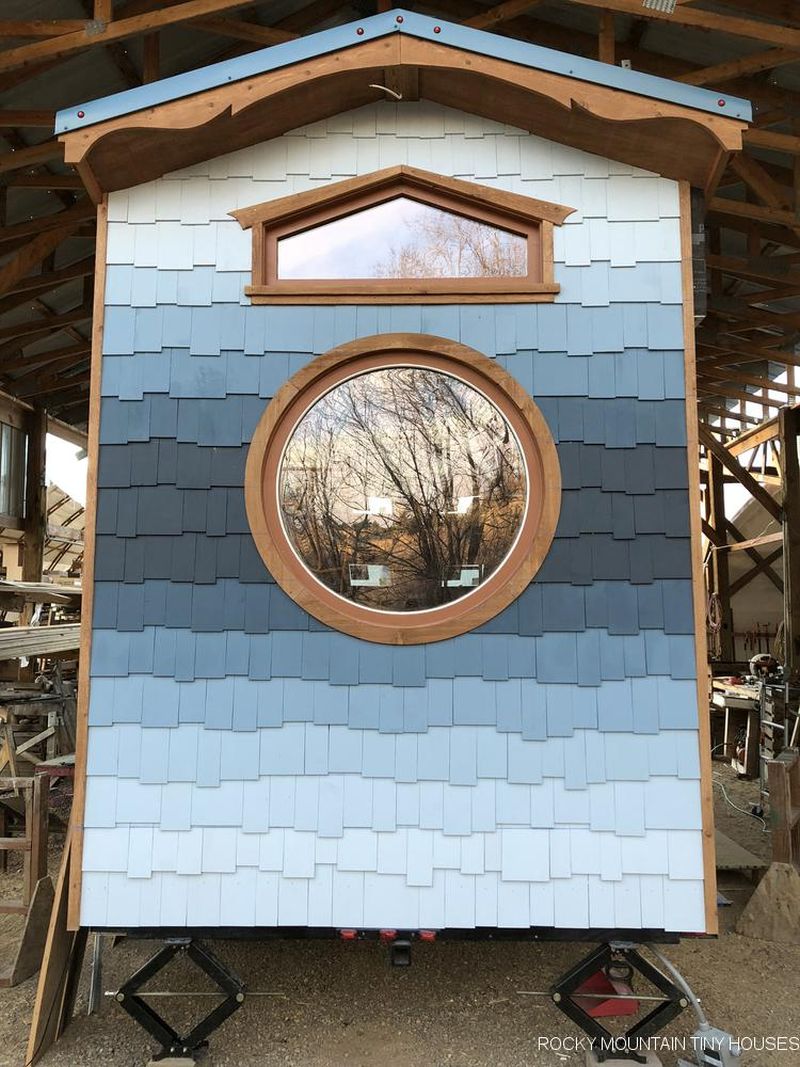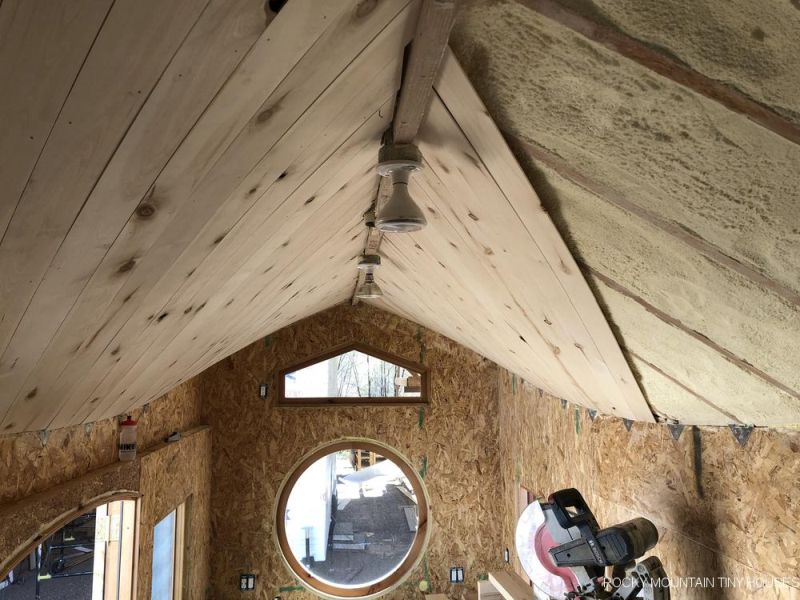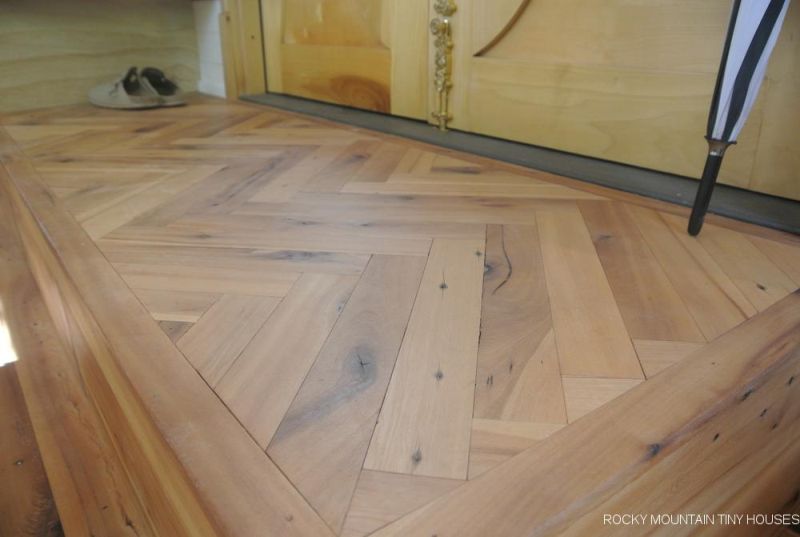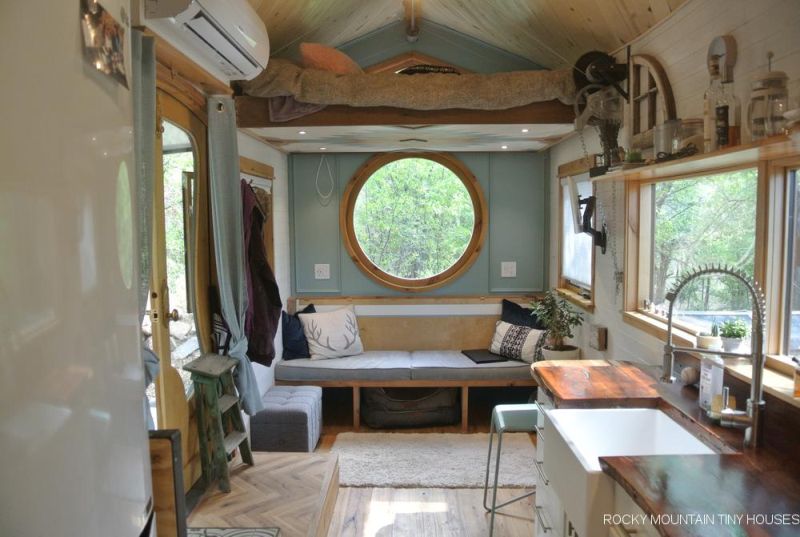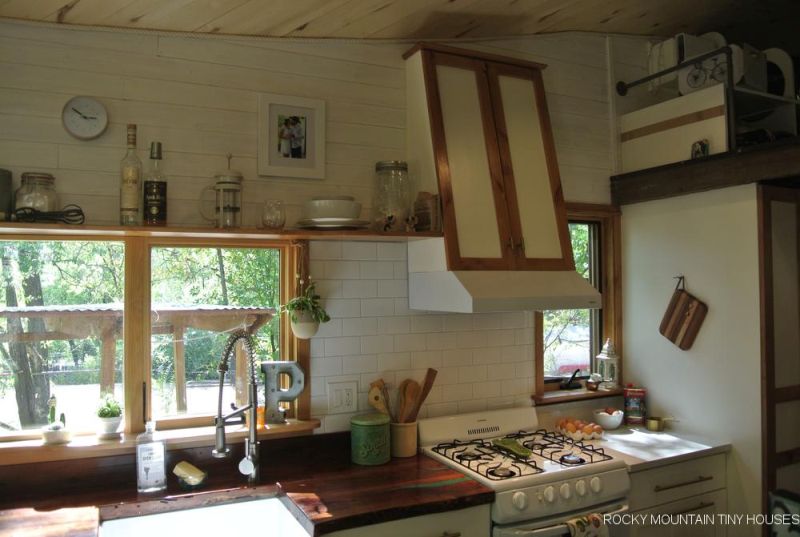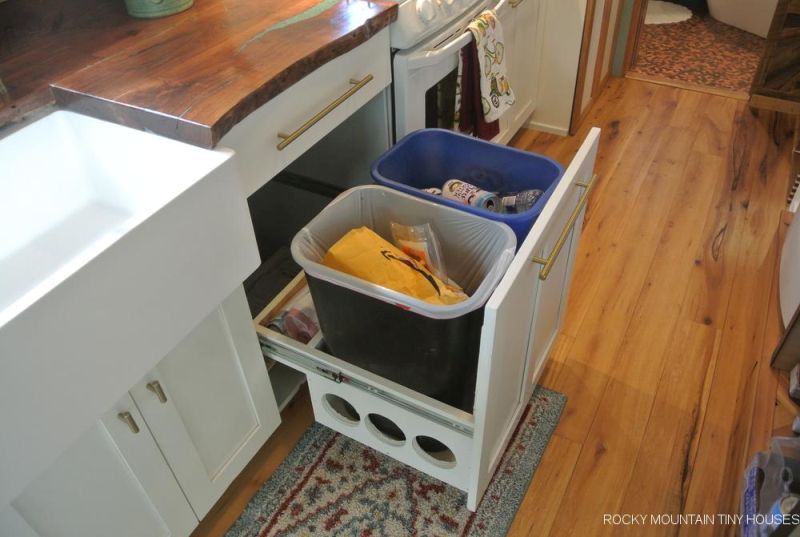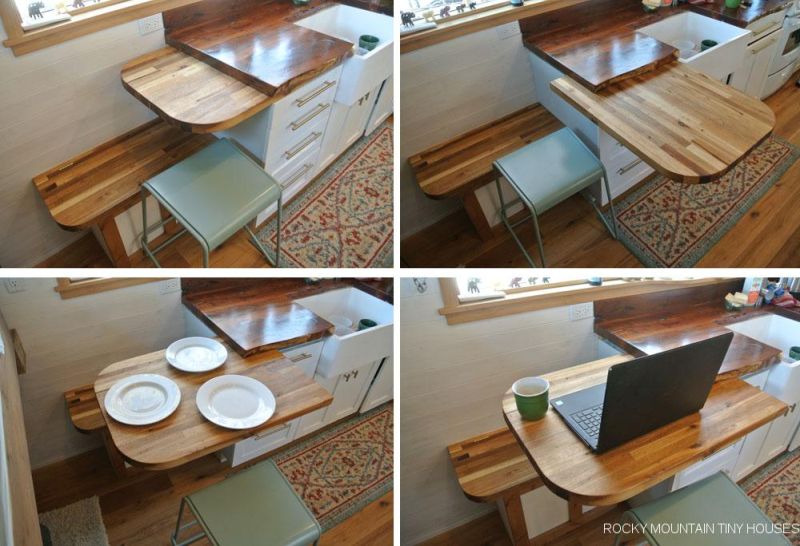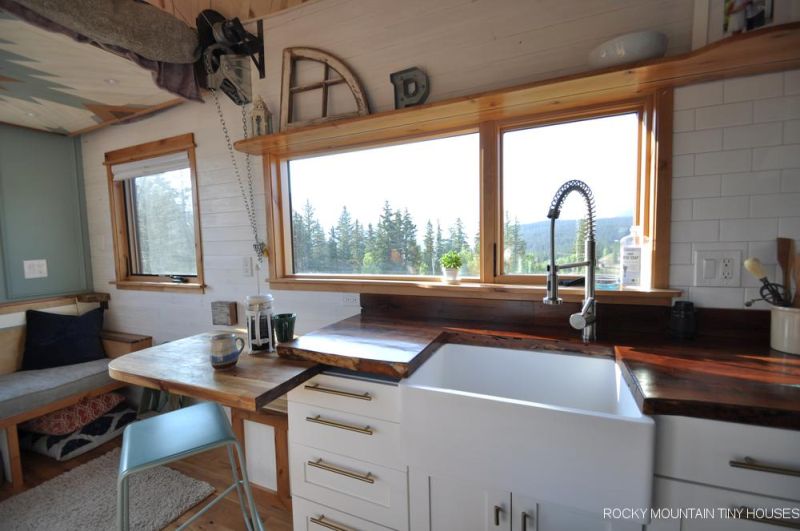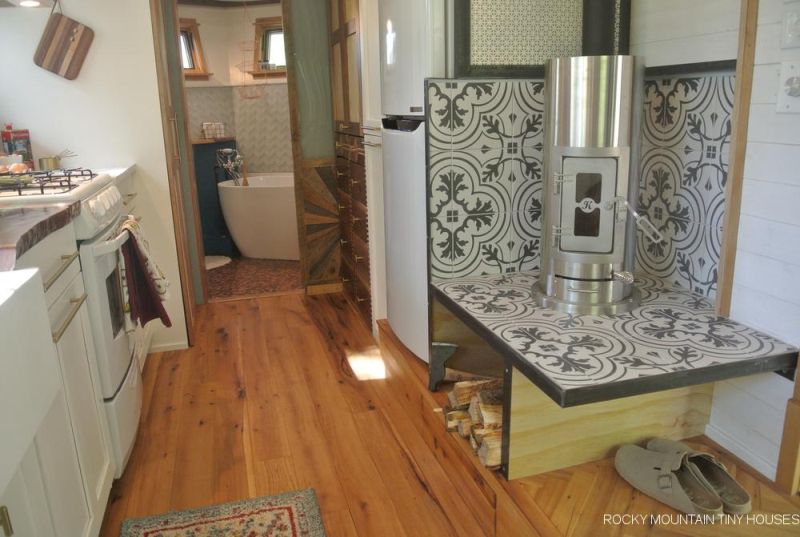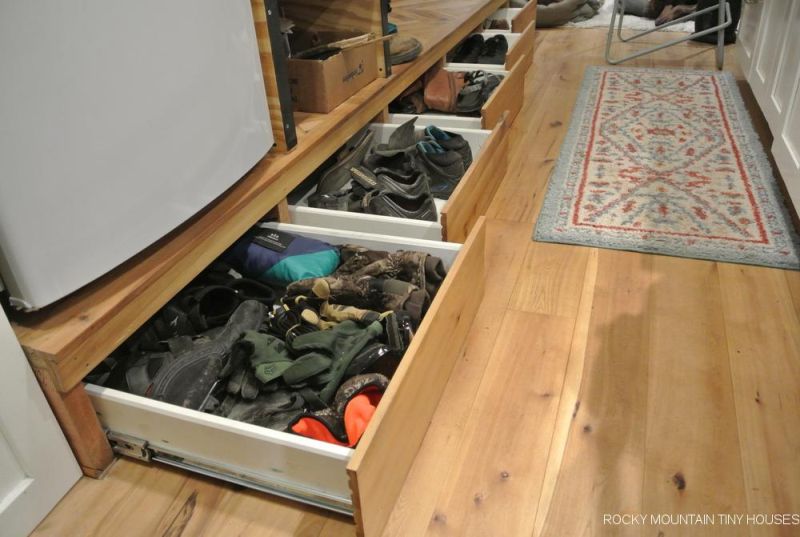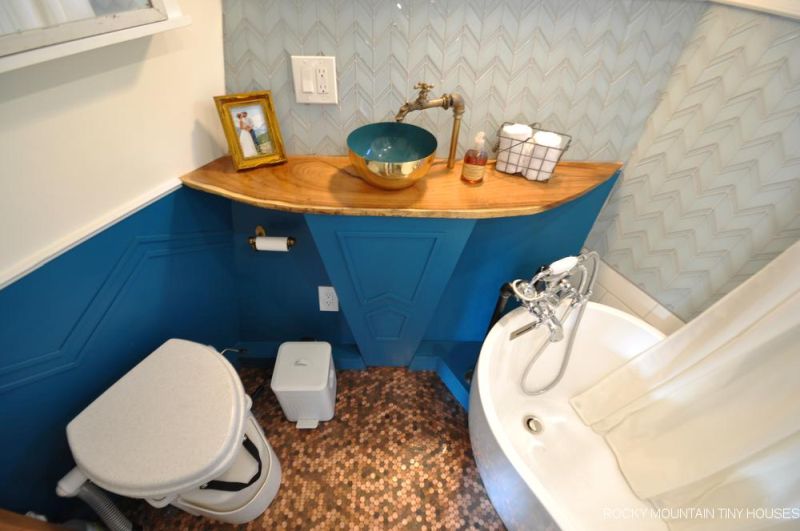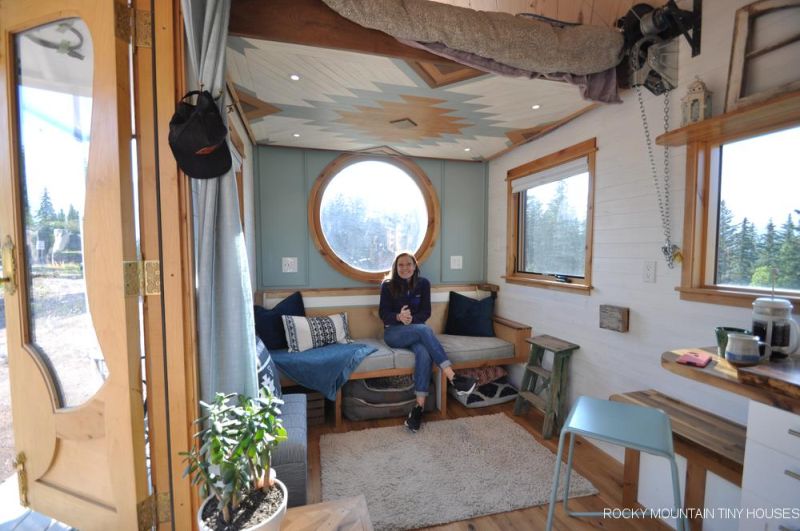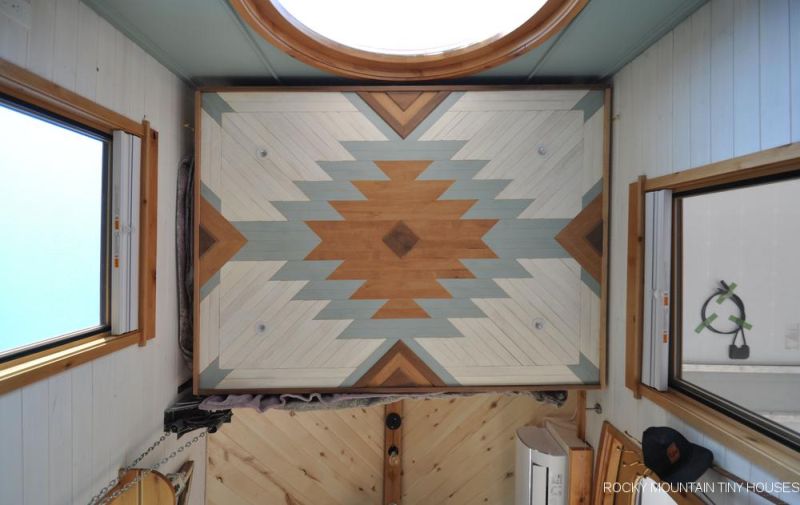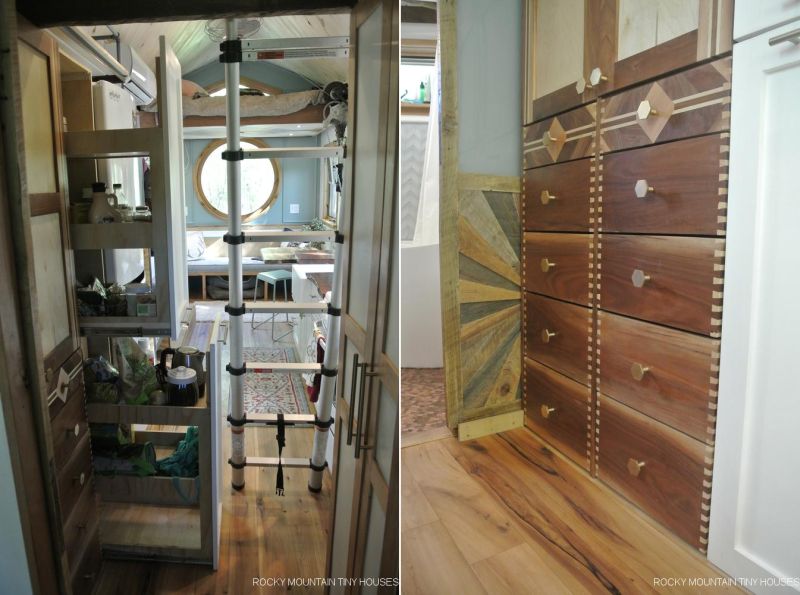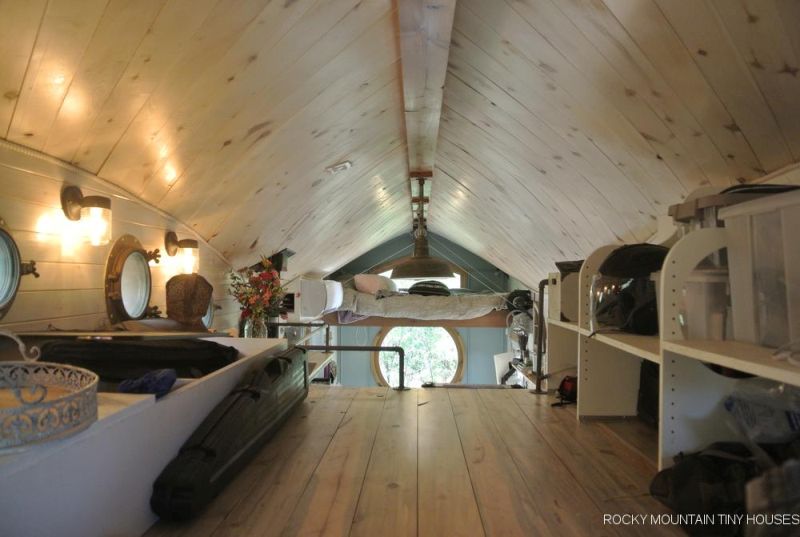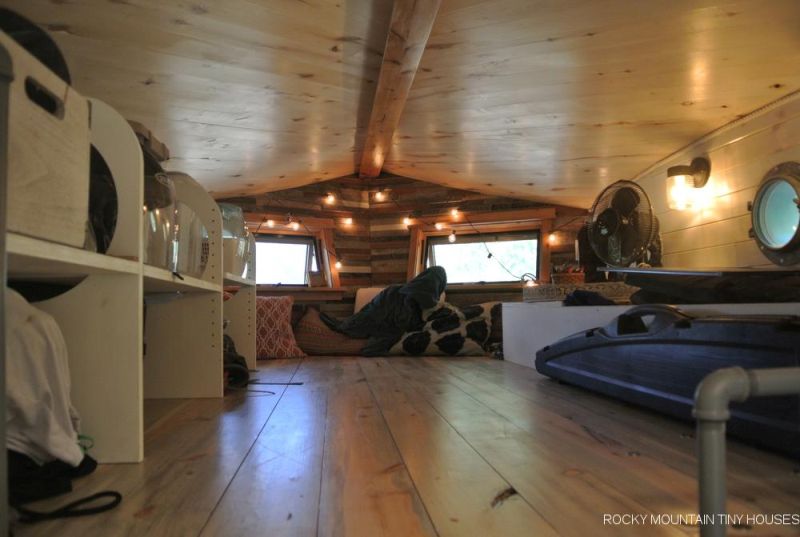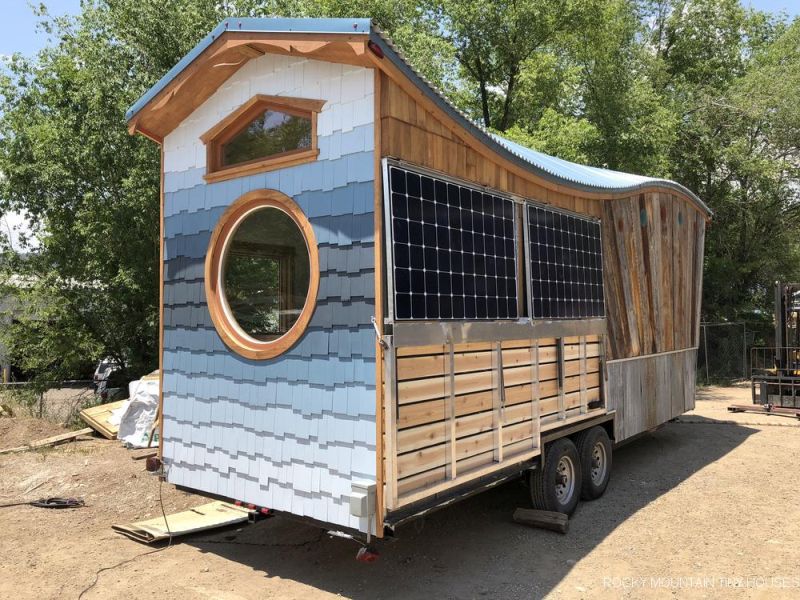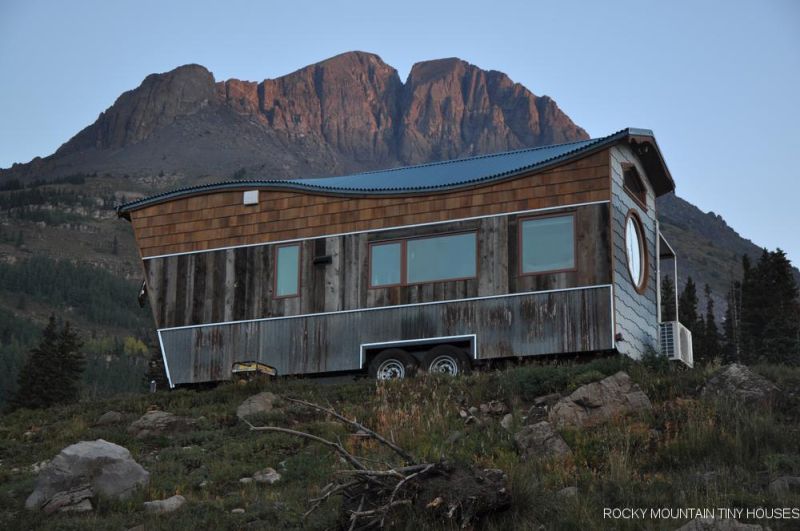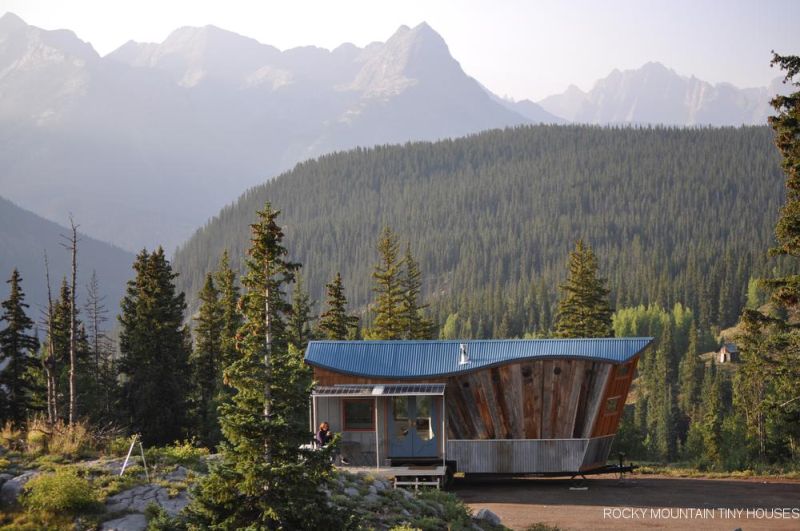 Via: Rocky Mountain Tiny Houses