Probably everyone's childhood dream is to live in a treehouse, however only a few manage to make their dream come true. Do you know these fantasy treehouses have certain downsides to them as well? The major one is that they are accessed by tedious rope or wooden ladders, and you'd eventually get tired of climbing such entryway.
But Ethan Schlussler from Sandpoint, Idaho has found a great solution to access his treehouse via bicycle-powered elevator. Yes, you read that right. He constructed an amazing bicycle-powered elevator to get him to his house that's 30 feet above the ground. The bike's pedals are connected to a pulley system that can lift up the user straight into the stunning tree-borne abode.
Without any formal architectural training, Schlussler has managed to build this treehouse out of lumber that he harvested and milled himself. The wood-clad treehouse includes a bedroom along with two bridges and an innovative elevation system of course.
For the human-powered elevator, Schlussler has reused old scrap materials like a broken chain from his snow blower, some old car parts, a segment of an old handrail and an old water heater tank for adjusting counterweight.
Further Schlussler says,
I did have to buy the pulleys and cable of course, all of which are far stronger than necessary. Each of the five support pulleys is rated for at least 525 pounds (238 kg) and each of the four strands of cable is rated for more than 1,500 pounds (680 kg).
The untrained artist surely knows how to add a fun element to monotonous architectural designs. Since the treehouse has been made the bike pulley system is constantly grabbing the attention of social media and network news programs.
This year also the unusual Sandpoint treehouse was featured on reality series called The Woodsmen aired on the History Channel.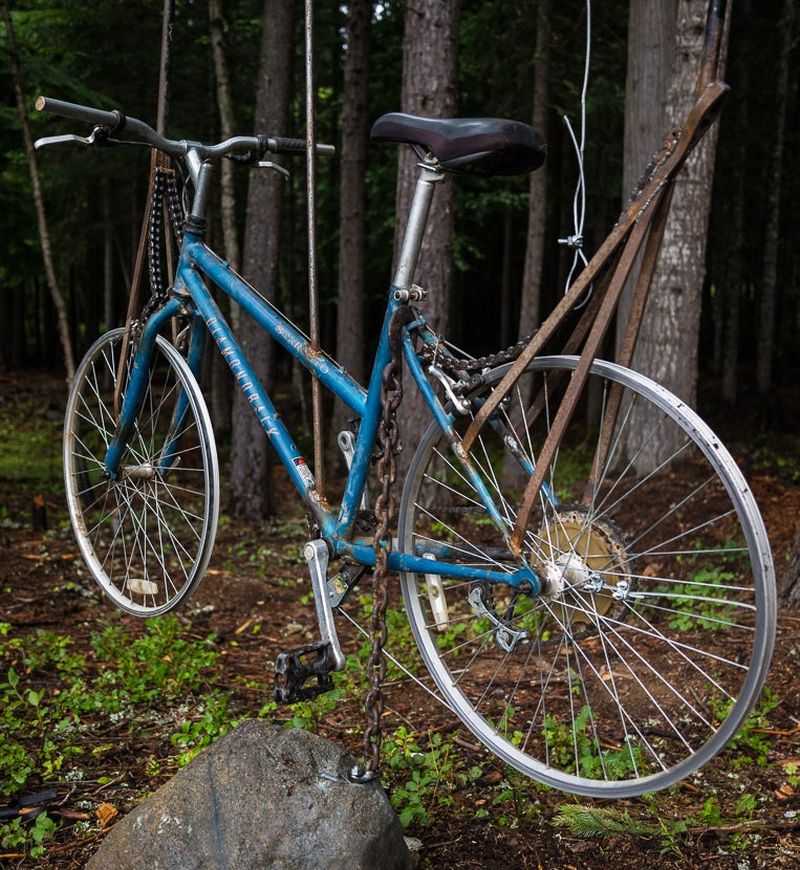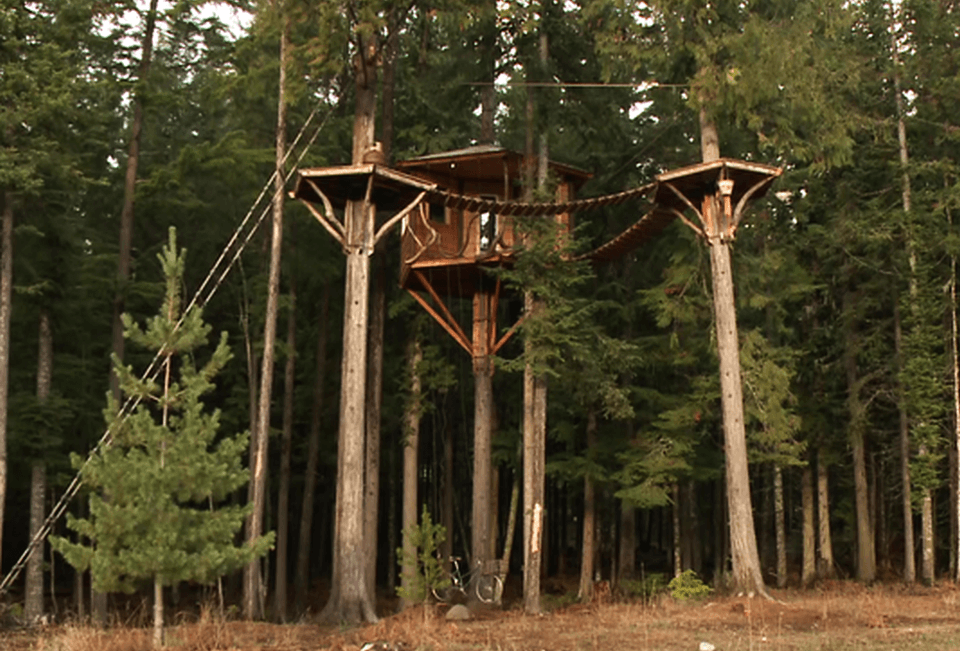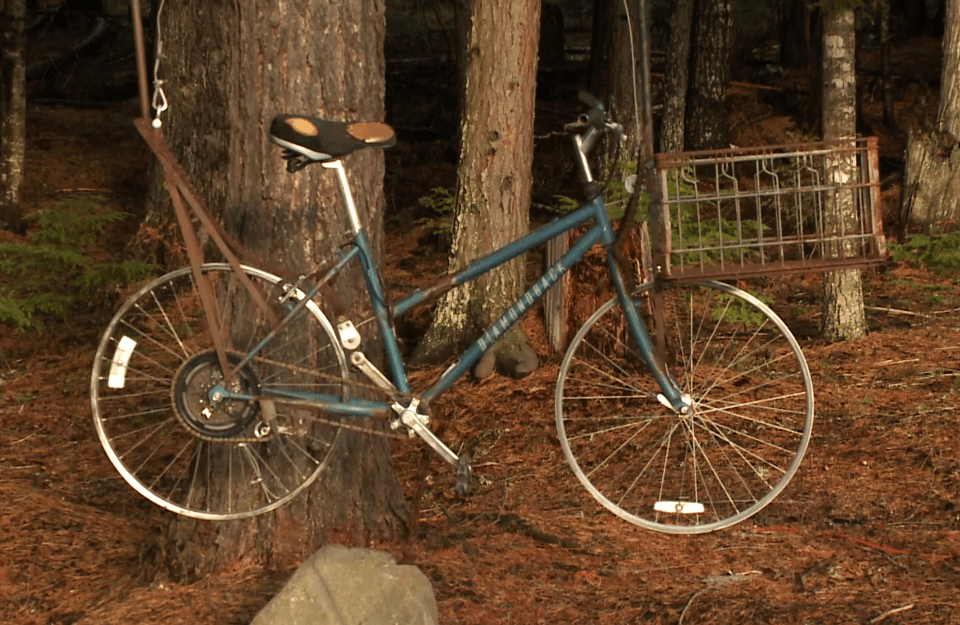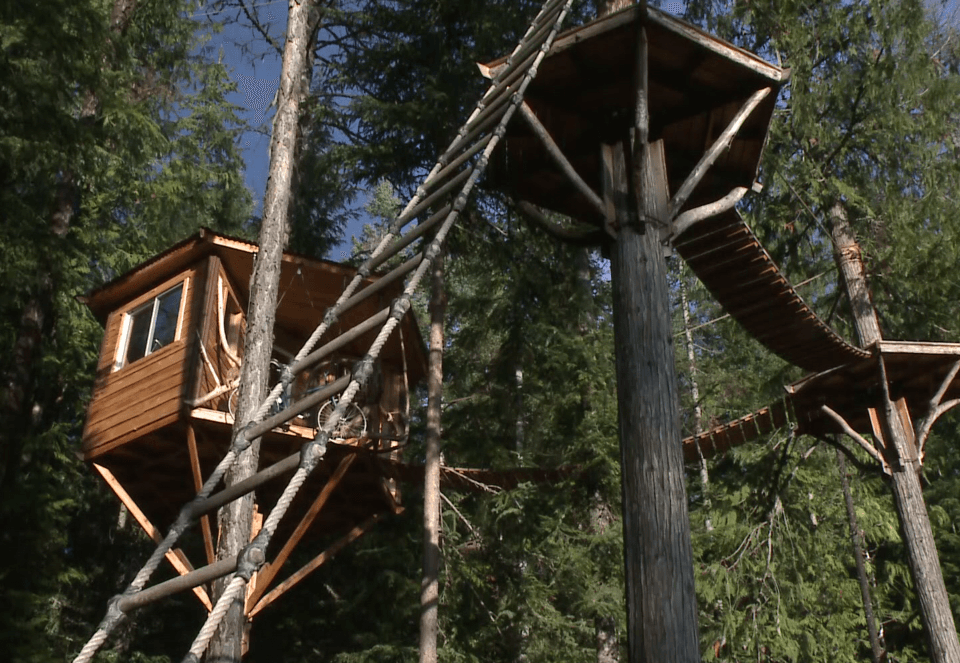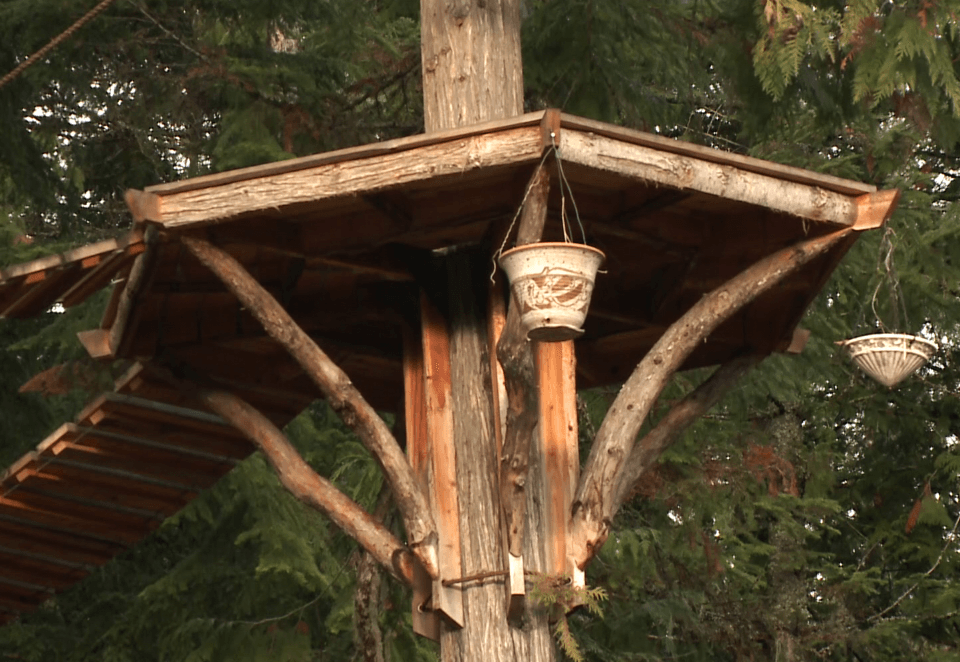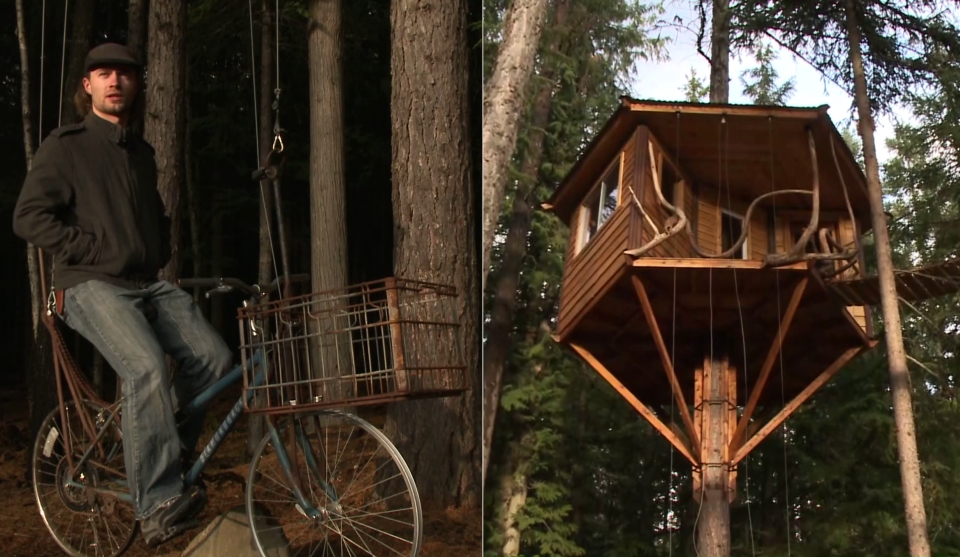 Via: KREM