Created by AMOS DESIGN, church spire-inspired Santini Quiet Point is a modern-day confessional that allows people to make phone calls undisturbed. It even prevents callers from bothering others with their loud conversation. This spire-shaped unit is suitable for offices, as well as, covered public areas and shopping centers.
The product is named so, after 'Santini,' a Czech builder of Italian origin who lived in the seventeenth century. His original spire designs were crowned on the churches, and there were always several confessionals within for churchgoers. Keeping the original concept of confessionals in mind, AMOS DESIGN team has done a pretty good job.
This small unit provides an isolated space to office employees or people in other public spaces to make phone calls without getting disturbed by the surrounding sound. This goes to the caller at the same time, as some callers are very loud while talking on their phones and create a disturbance to people around them. But all thanks to this isolated unit, they will get their own personal space to talk on a phone without being disturbed or disturbing others.
The base of the Santini Quiet Point is made from LG HI-MACS, while the top cover is composed of sheet metal varnished, according to customers' requirements. Furthermore, the interior is upholstered with a sound-absorbent material. You may check out the design studio's catalog for checking the range of available colors its available in.
For more information and to make requests for this product, you may visit the company's official website.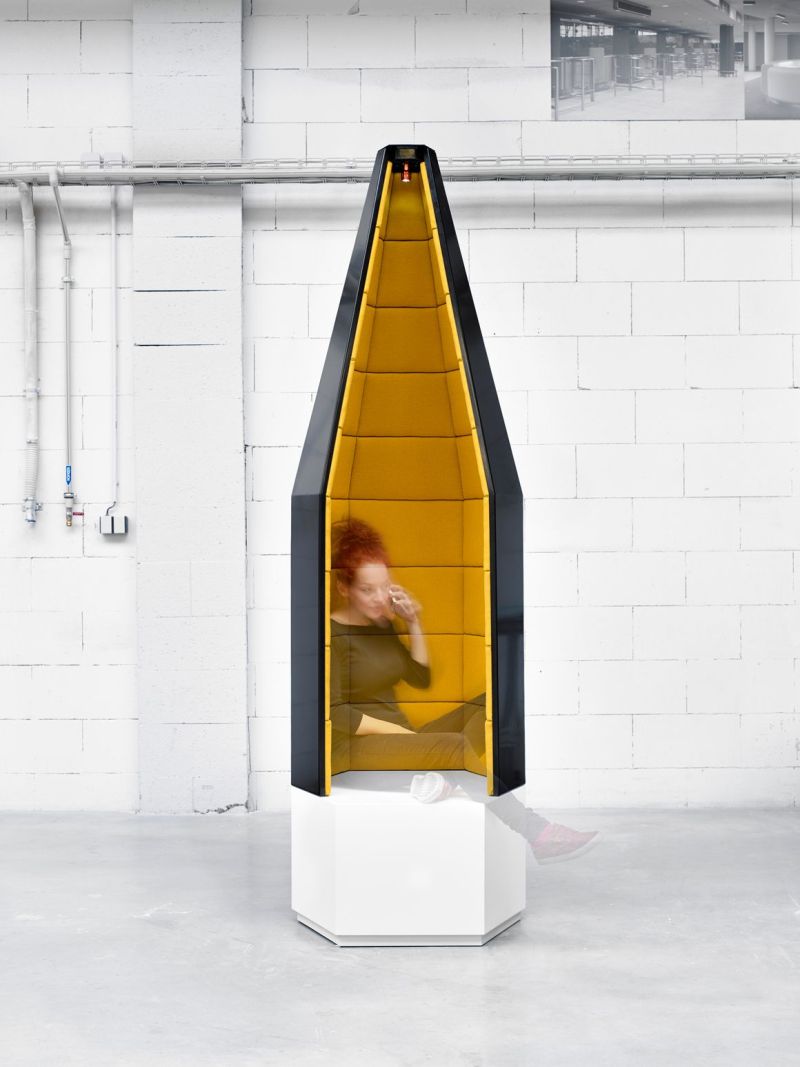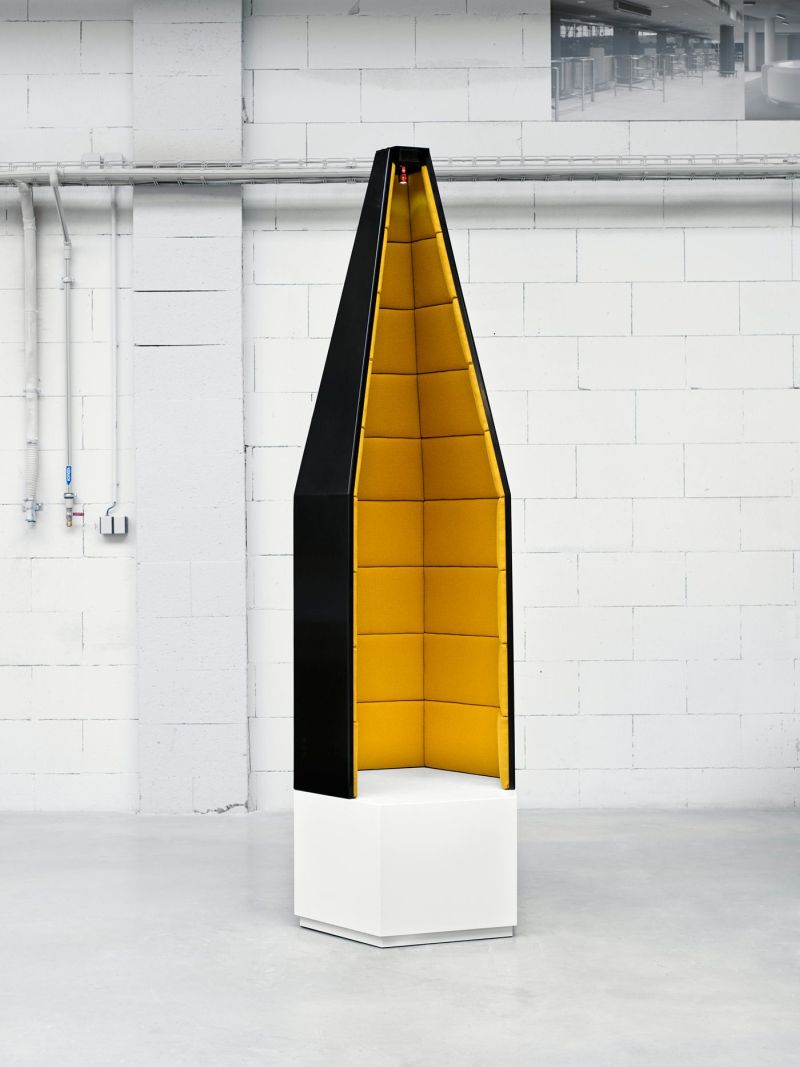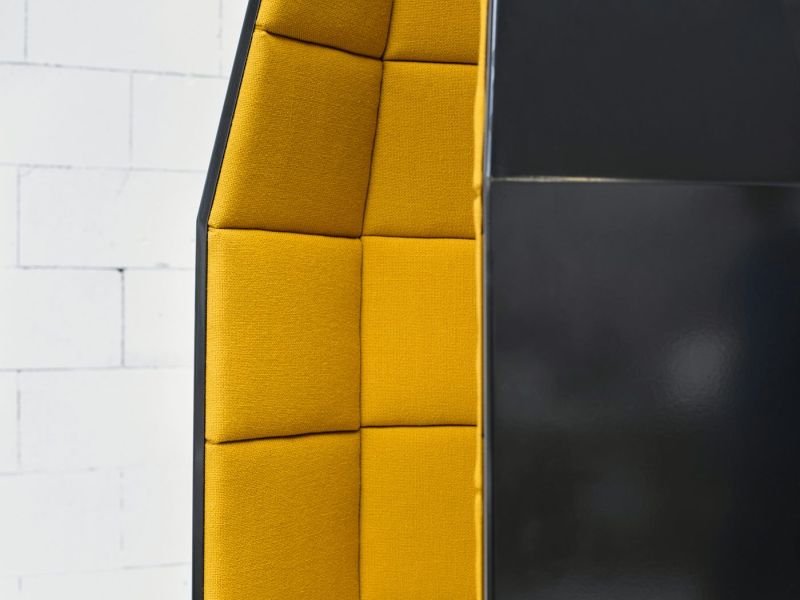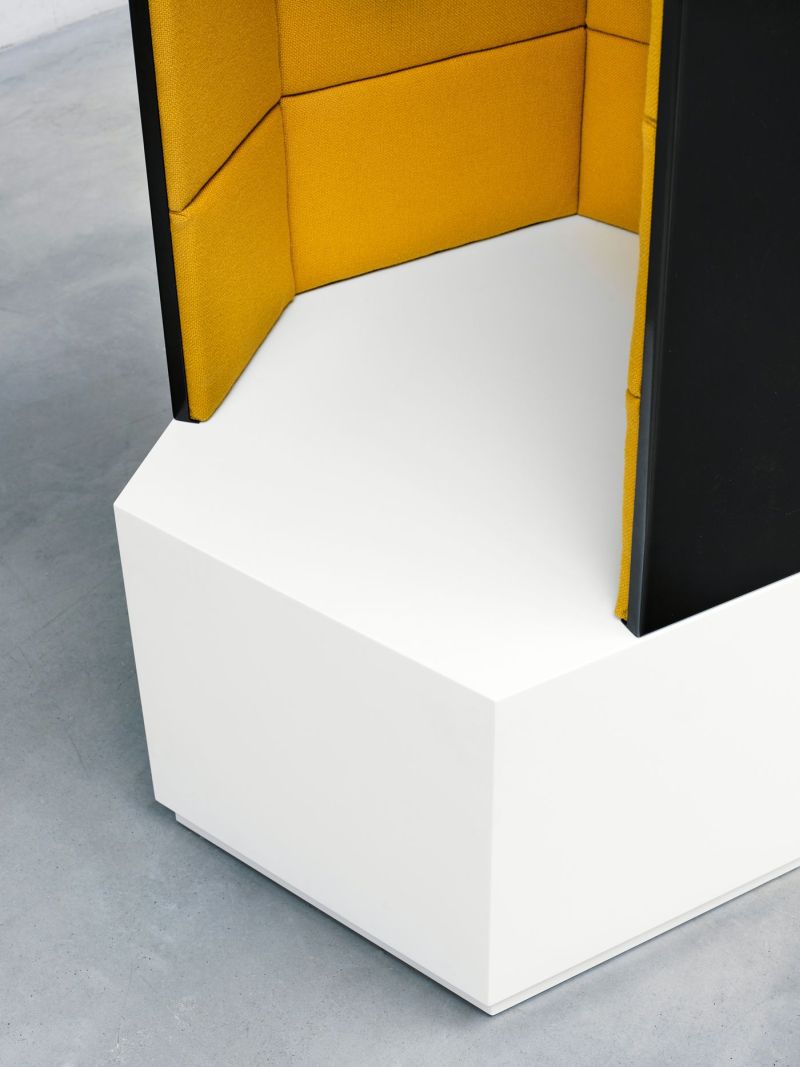 Via: ArchiTonic