Dutch artist and designer Tord Boontje has created a copper-clad bar station for Sarabande Studios in London. The luminous bar installation has been created by Boontje in collaboration with the designers of Jenner Studio, who earlier designed an impressive Ketel One Vodka copper bar for Alexander McQueen's Sarabande educational foundation.
Boontje has managed to recreate somewhat similar bar installation, but his unit is made out of wood and covered with shiny copper scales. For its unique design, he took inspiration from various objects such as Dutch style, key design elements of Ketel One Vodka, as well as Alexander McQueen designs.
The resulting bar unit is truly exceptional and practical at the same time. It features a curvy design with a skin of reflective copper scales, which makes it one-of-a-kind bar that one could ever come across. It's likely to enhance the leisure time of the visitors at the bar.
As mentioned before, this amazing bar station will be permanently fixed at the Sarabande Studios in Haggerston, providing a stunning backdrop which will be used at private Sarabande events.
Check out more of Tord Boontje's works on his official website.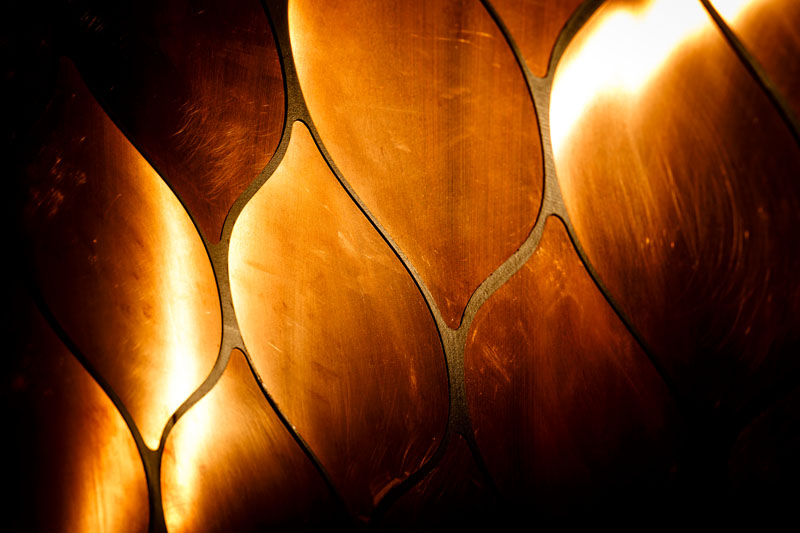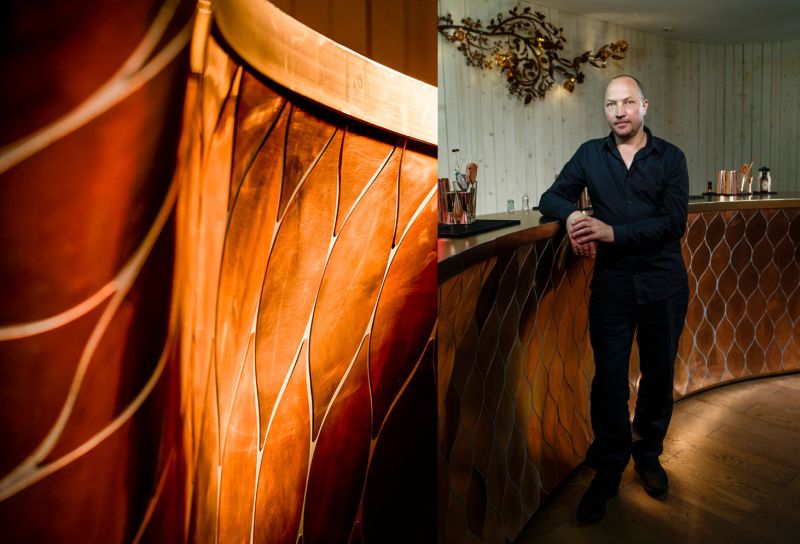 Via: Contemporist