Sawmill House by Melbourne-based architect Archier is a residential project started with the aim of designing a house that contributes to the environment. Located in Yackandandah, Australia, the environmentally-friendly house made from recycled concrete blocks highlights the idea of providing quality of space by engaging with environment.
Each brick used is an industrial byproduct either left in trucks or at construction sites. The sustainable and operative structure is designed for a young family of three and supports large operable veranda, doors and screens that can be transformed with the change in social and climate conditions.
The house consists of 270 one-tonne concrete blocks, each collected from the industrial waste with the motive of investigating and promoting use of procedural byproducts. The fully insulated house is designed to allow inhabitants enjoy the local breeze with cross-ventilation in summer season, while the open space maximizes sun penetration in cooler months and the openable deck allows sunlight to heat the abode in wintery seasons.
The highly operable house is integrated with a private courtyard, whereas the veranda communicates with the environment. Minimally design with open-plan allows the house to adapt according to the owner's needs. Sawmill house fetched Archier the Architecture Award for Residential Architecture at Victorian Architecture Awards, 2015.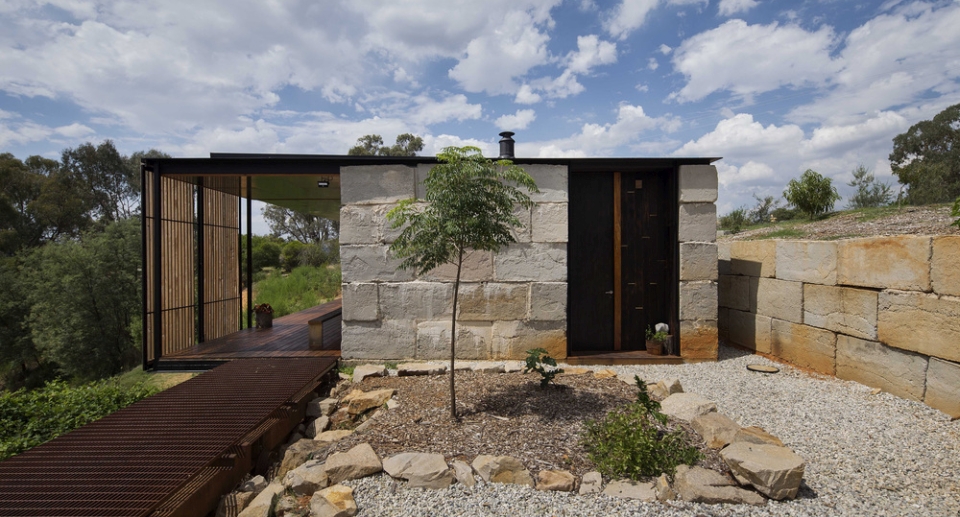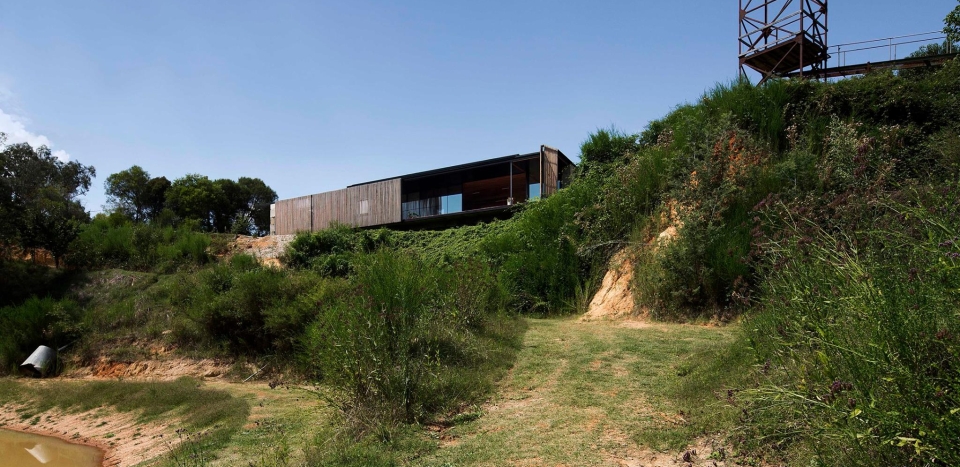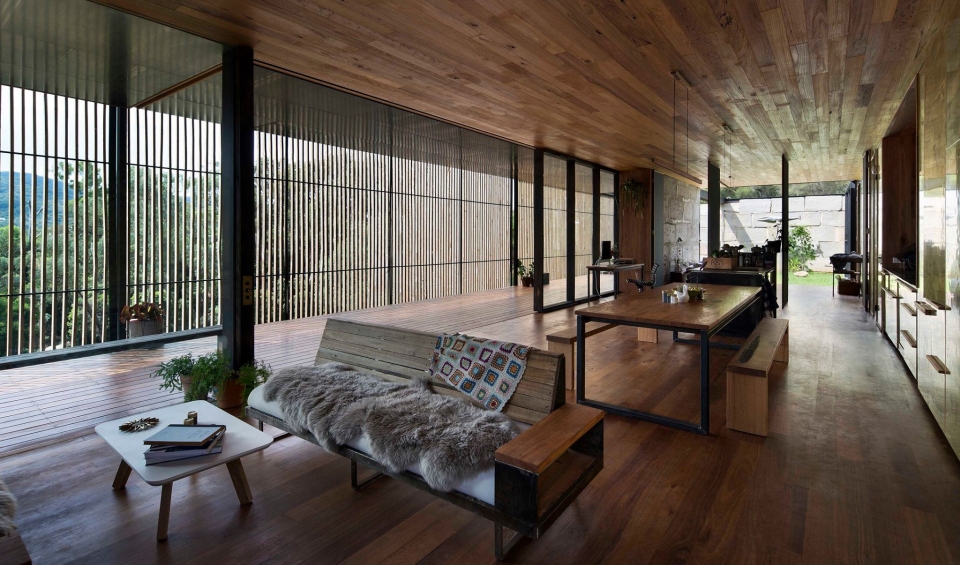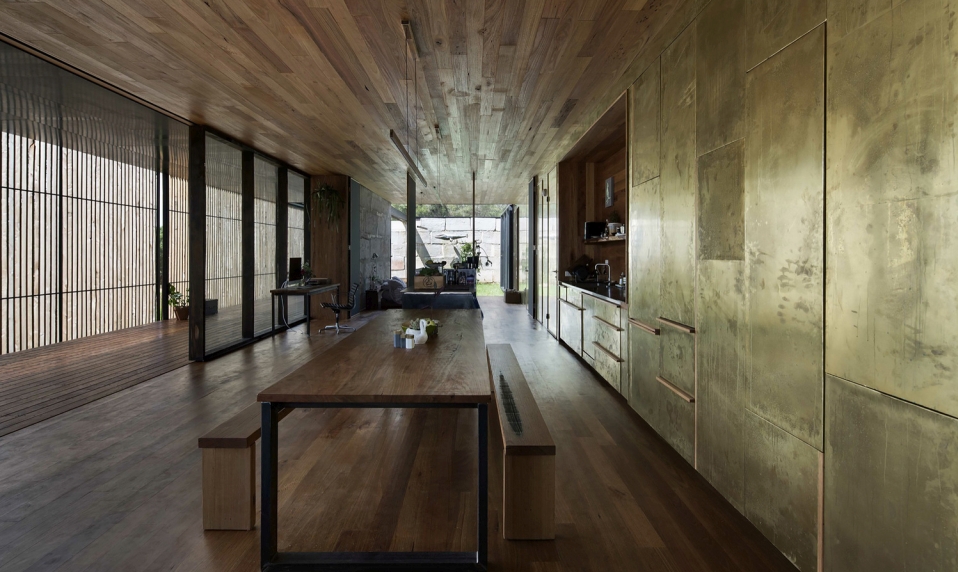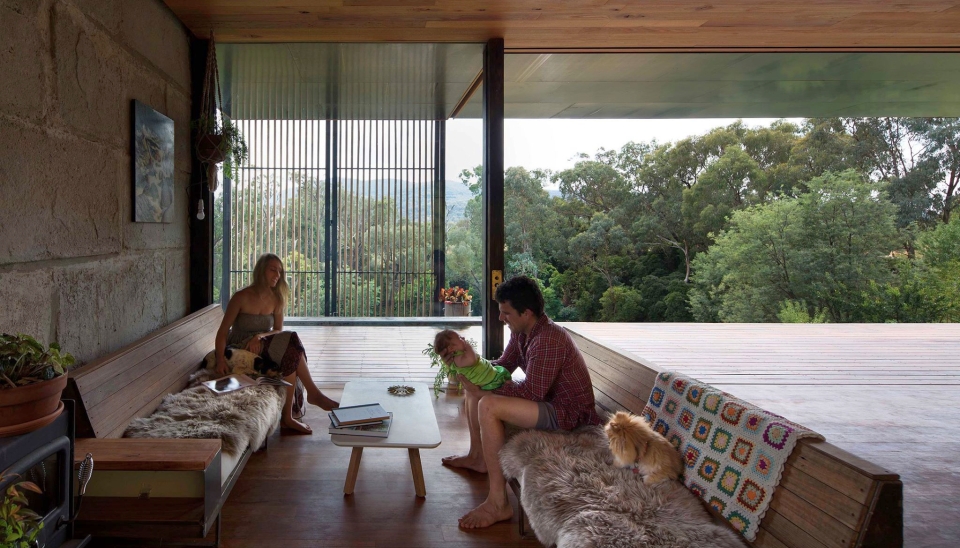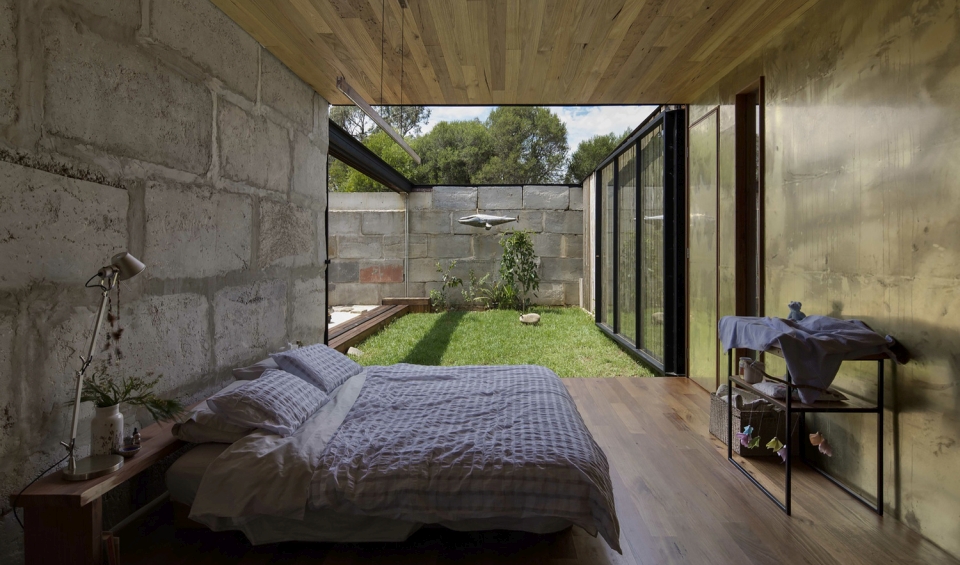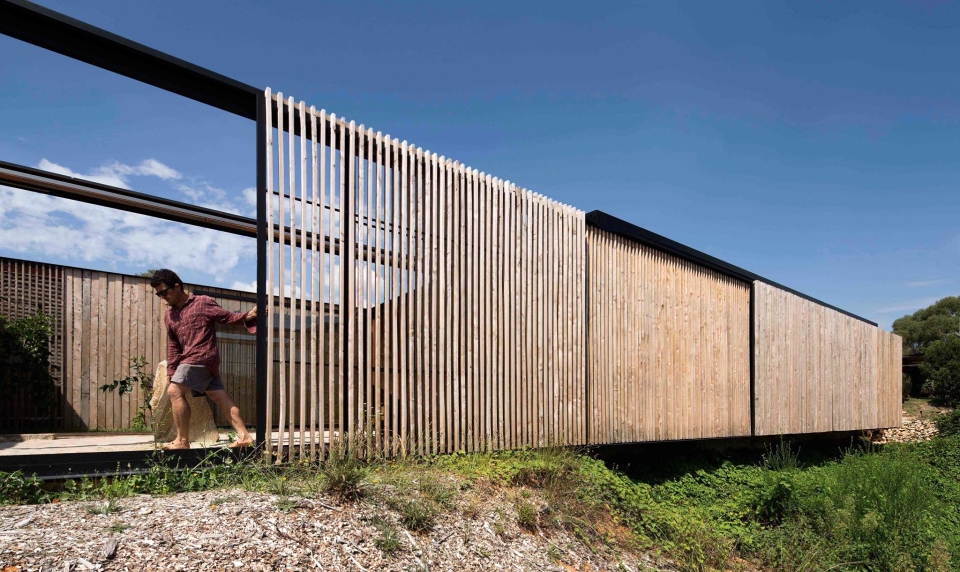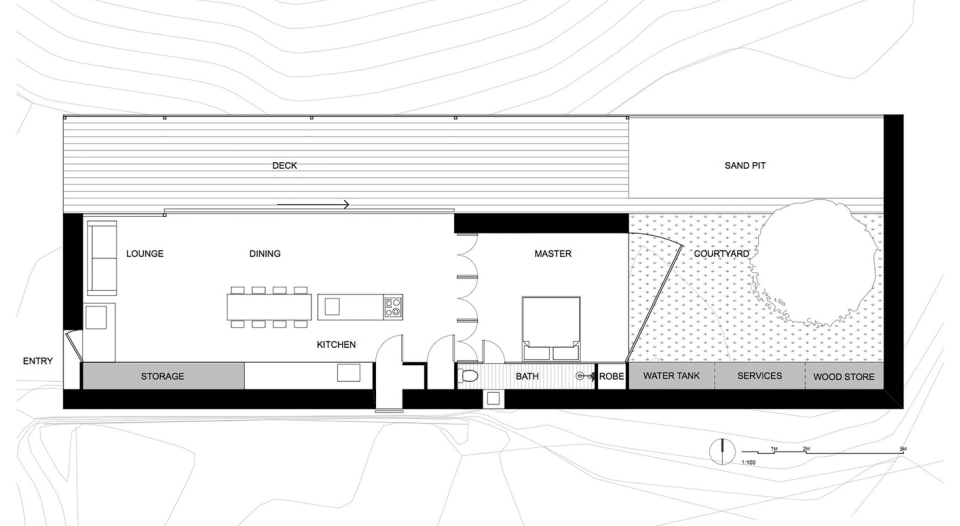 Via: KNSTRCT