sCarabane caravan by Green Cat Technologies is a versatile camper for green camping. It is self-sufficient and features various clean technologies to offer ideal off-grid living. The caravan rests on a circular track that helps its structure to rotate 360-degrees to follow the sun and harness solar energy, making the most of the renewable technologies on-board.
It further comes equipped with solar cells, a telescopic wind turbine, and a solar concentrator to generate hot water. The best thing about this caravan is that it can easily fold up for easy travel, and one person can do the job within half an hour. You can tow it like a standard caravan for transporting it to the desired location.
When you're on the desired spot, you can easily unfold it to enjoy camping in a fun, futuristic getaway. There is a parabolic mirror atop the sCarabane to track the sun. A telescopic vertical axis wind turbine can generate 500 watts of clean power. Moreover, solar cells supplement the renewable energy generation, providing another 500 watts.
It includes various fold-out walls and other components to connect the indoors and outdoors. For instance, a hatch can be opened to connect the kitchen with a full-length deck outside. There is a 77.5-square-feet master bedroom and a 59-square-feet children's bedroom next to the master bedroom. Each of these opens to the outdoors with a full-size door.
The fully-equipped kitchen has all necessary equipment and appliances. The dining area in the kitchen also doubles as an extra bed. Bathroom area includes a toilet, shower, sink, and compact washing machine. At the rear, there is a rotating bubble window that brings in natural daylight and offers outside views. Furthermore, rose windows on the bedroom roofs allow the inhabitants to control the sunlight's intensity inside.
According to Green Cat Technologies, the caravan is still not completely self-sufficient in all places, as it depends on the weather and geographical conditions. The users need to carry a bottle of propane for cooking. However, the team is developing the caravan further, and aims to include rainwater harvesting and water filtration systems. Therefore, they have not revealed cost and availability date yet for this caravan.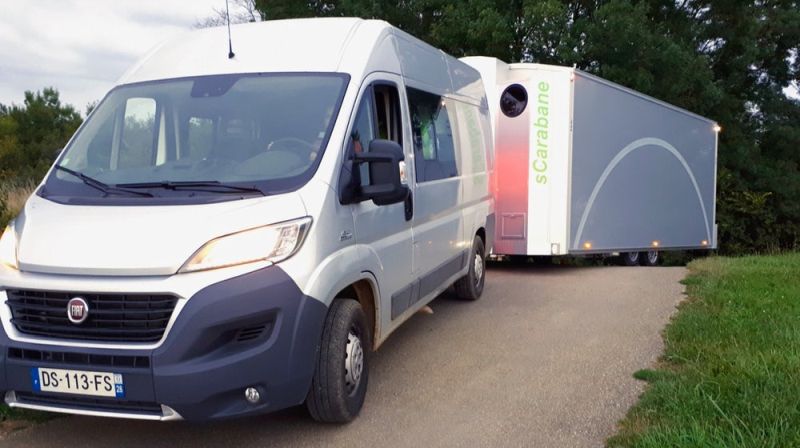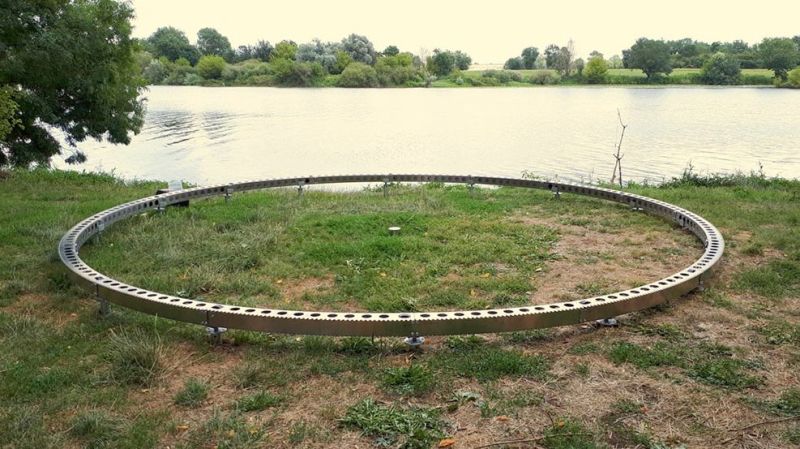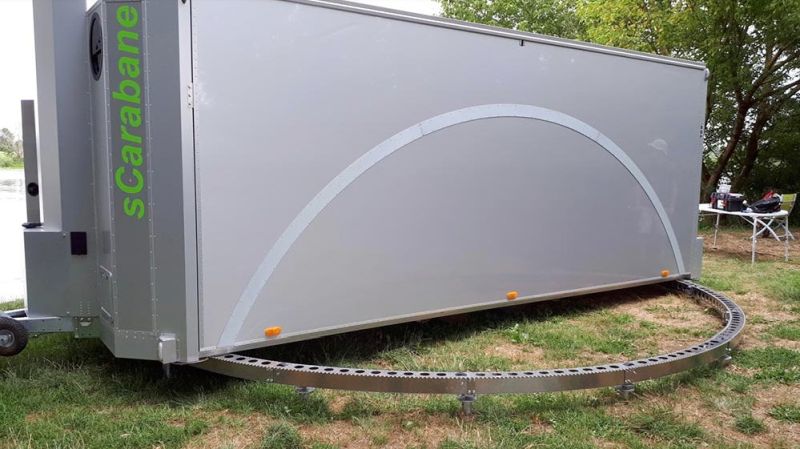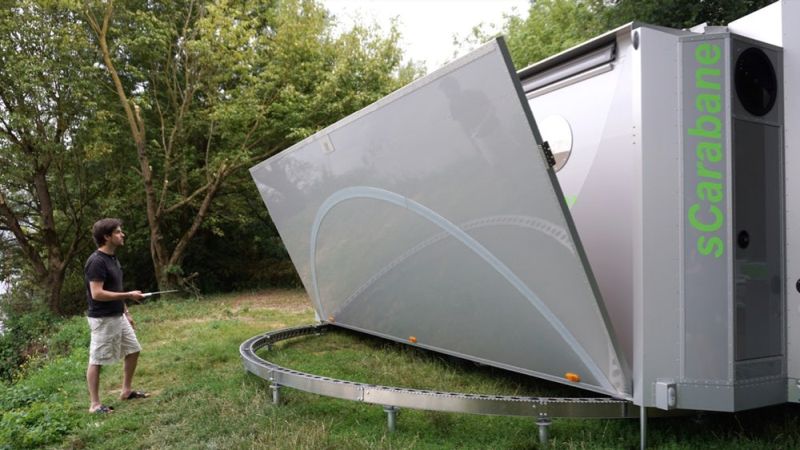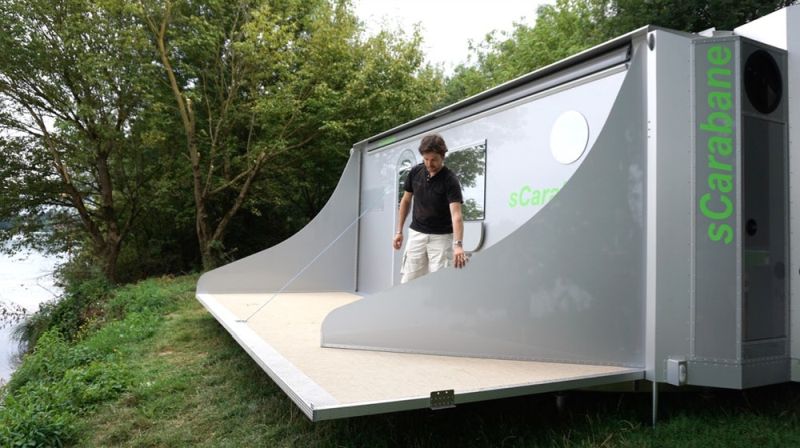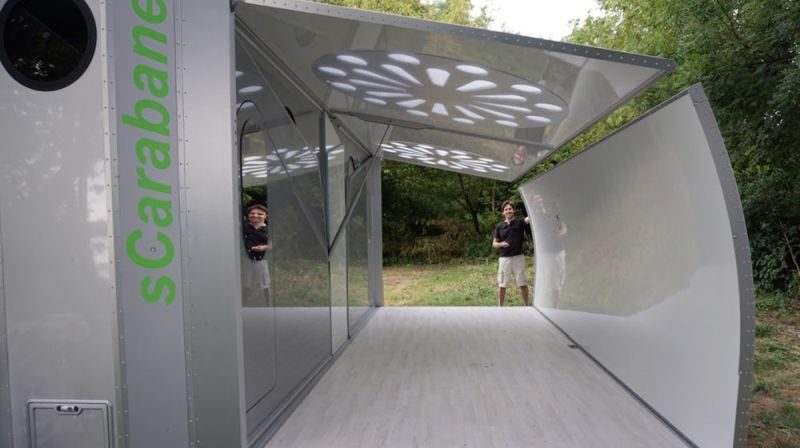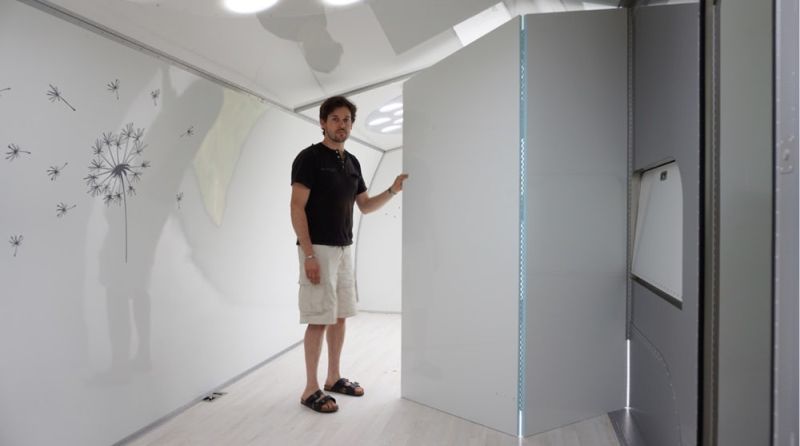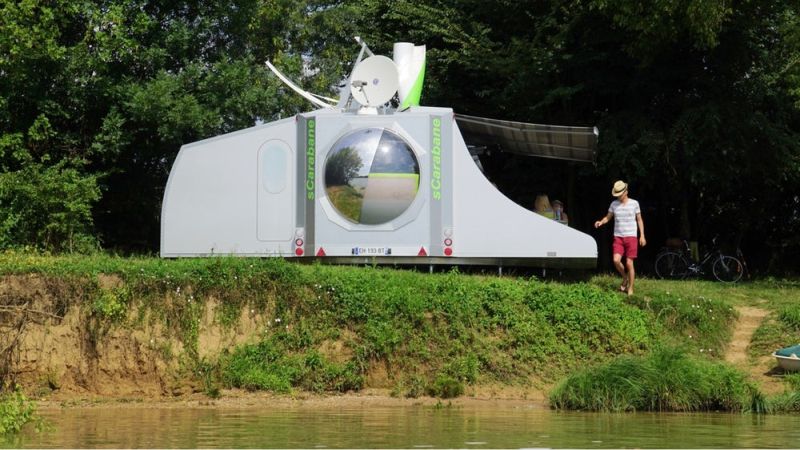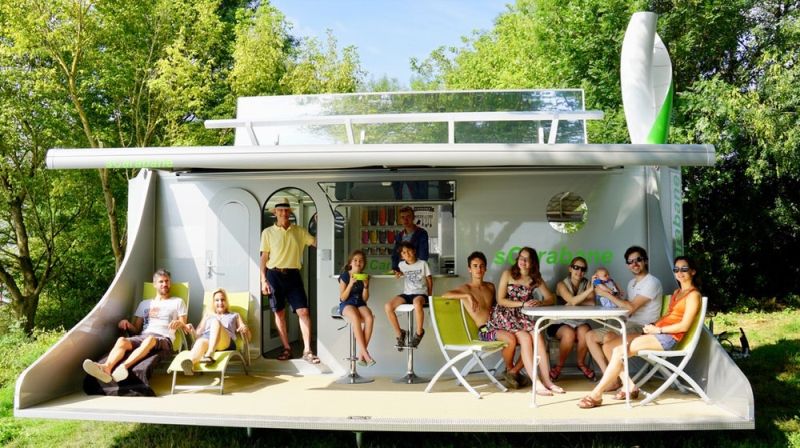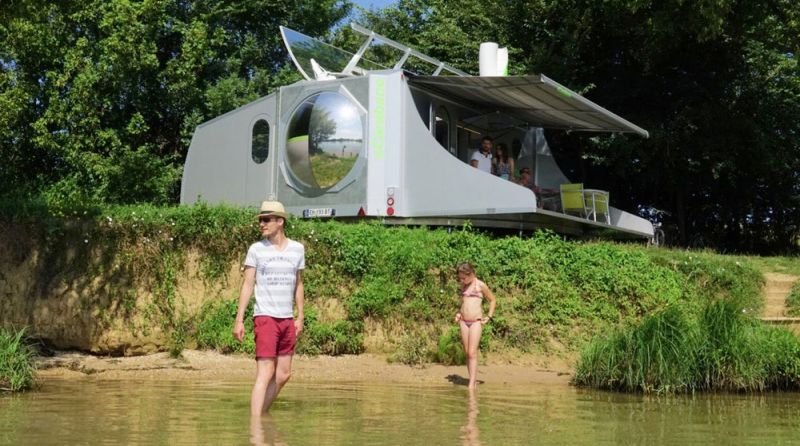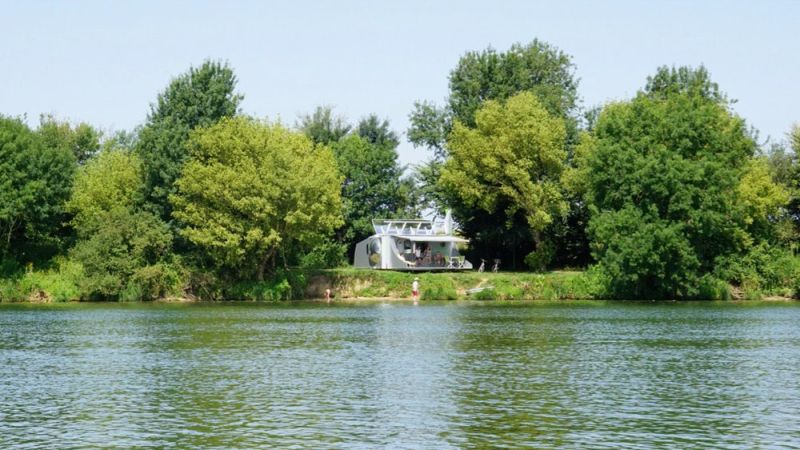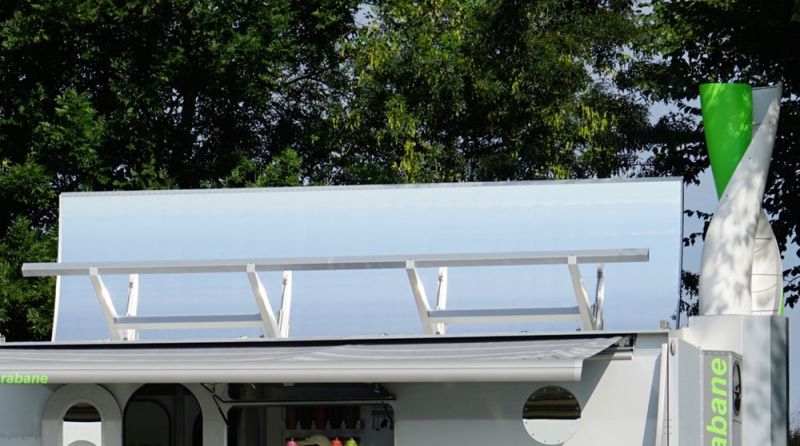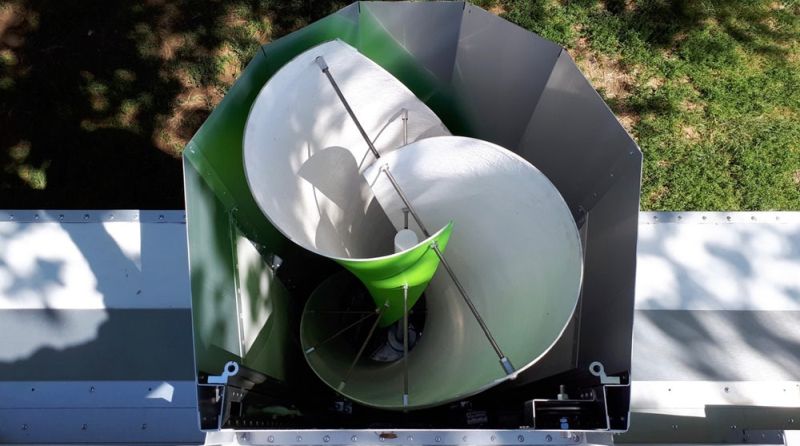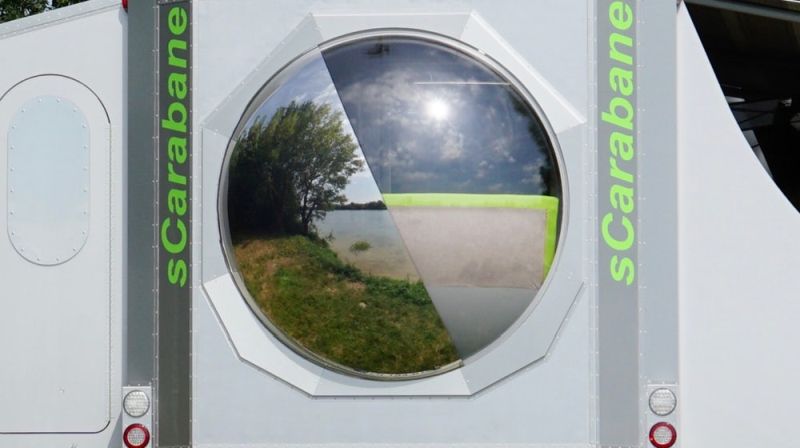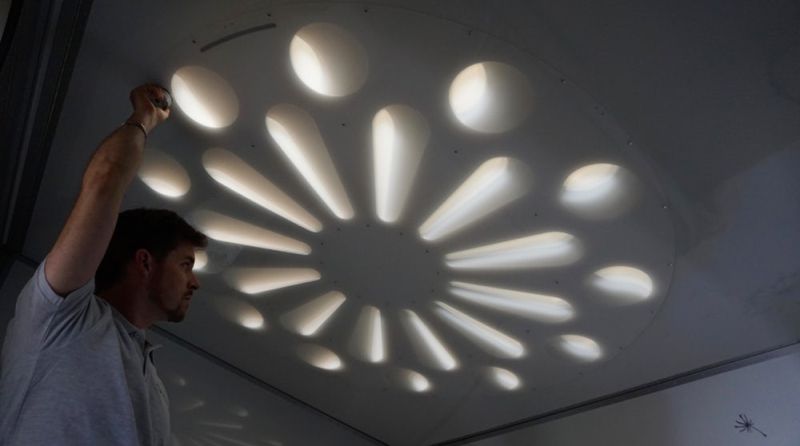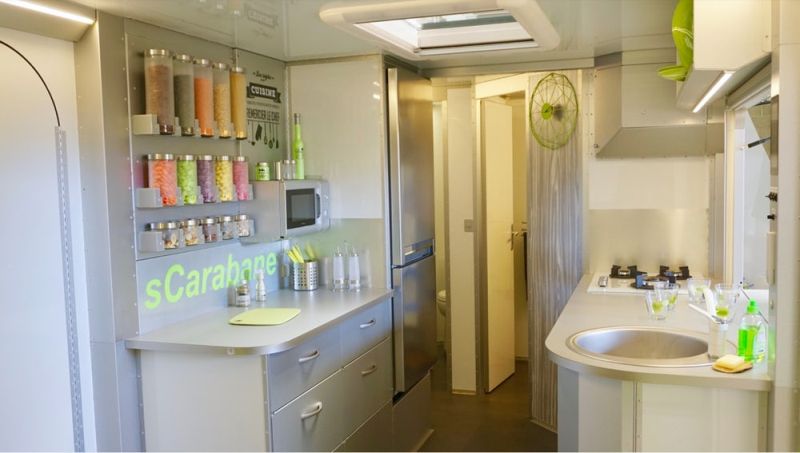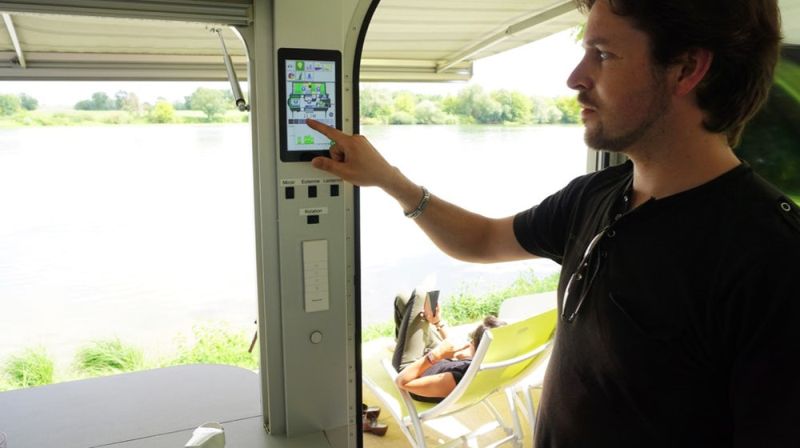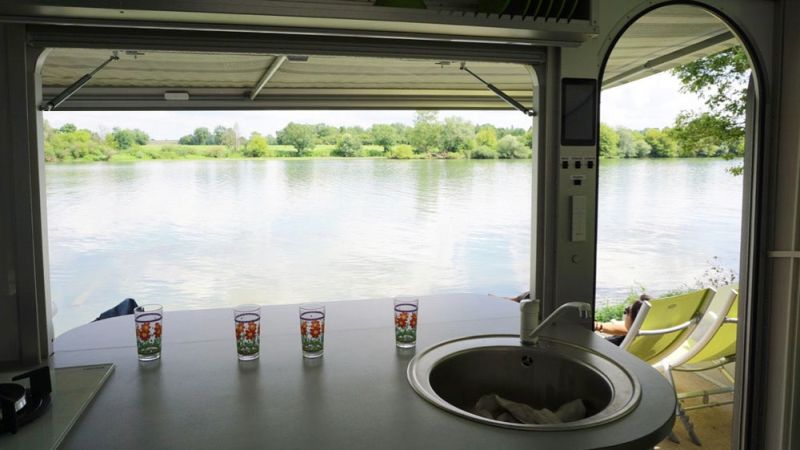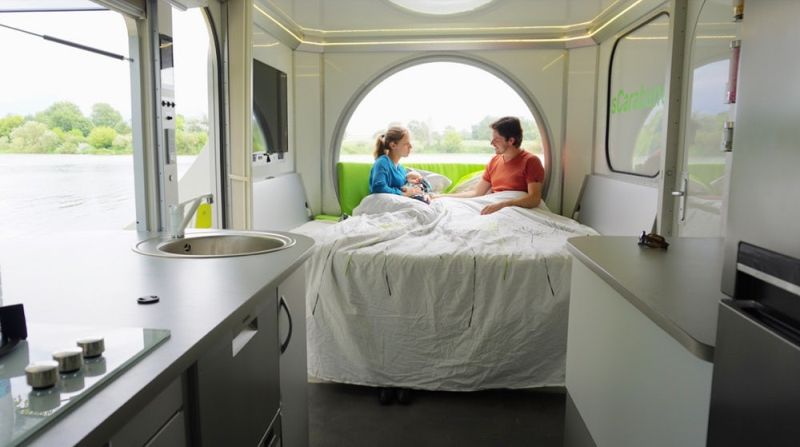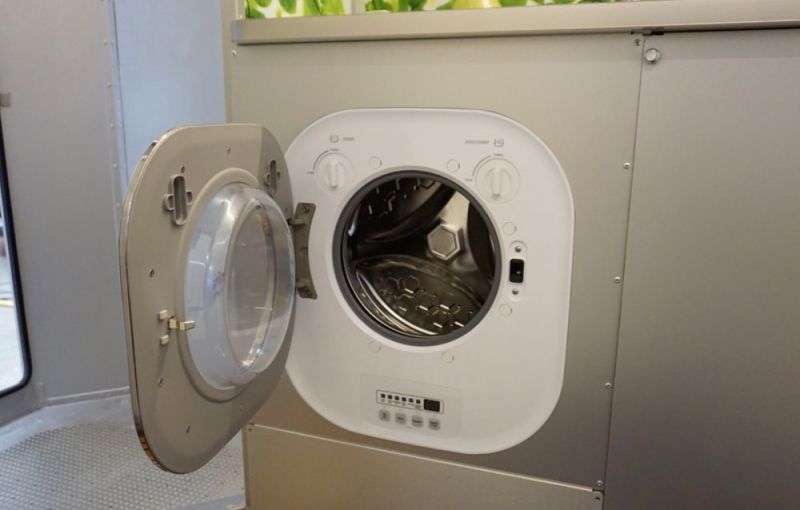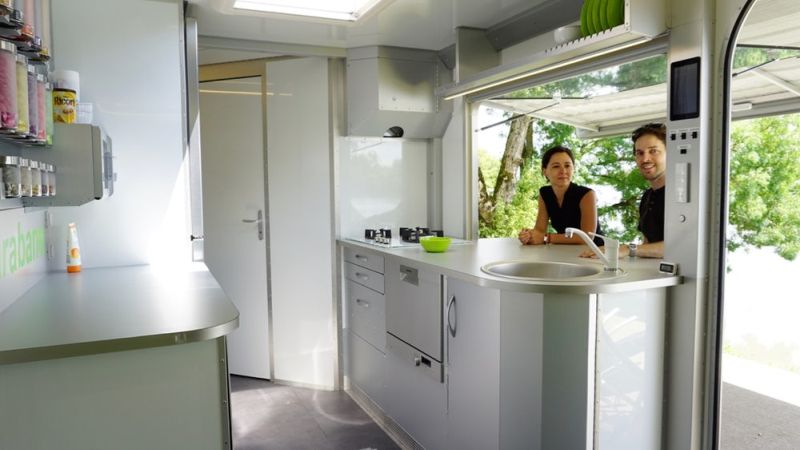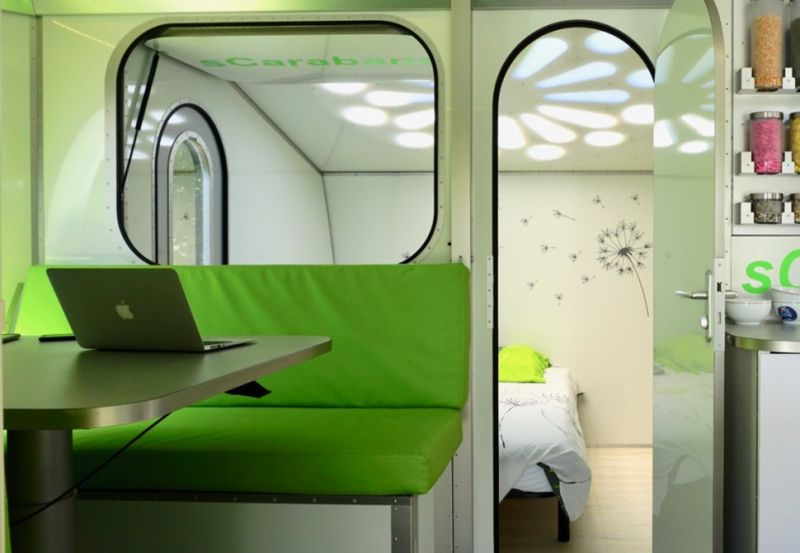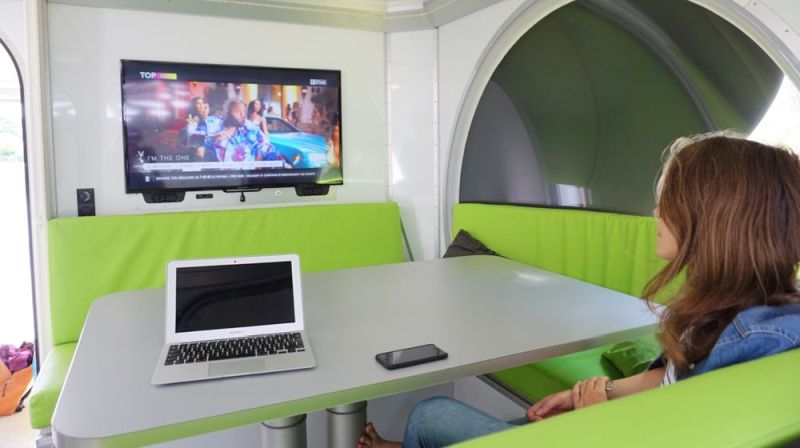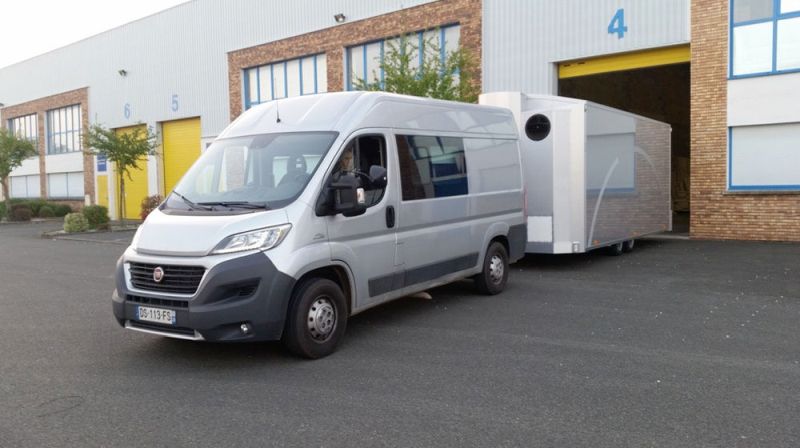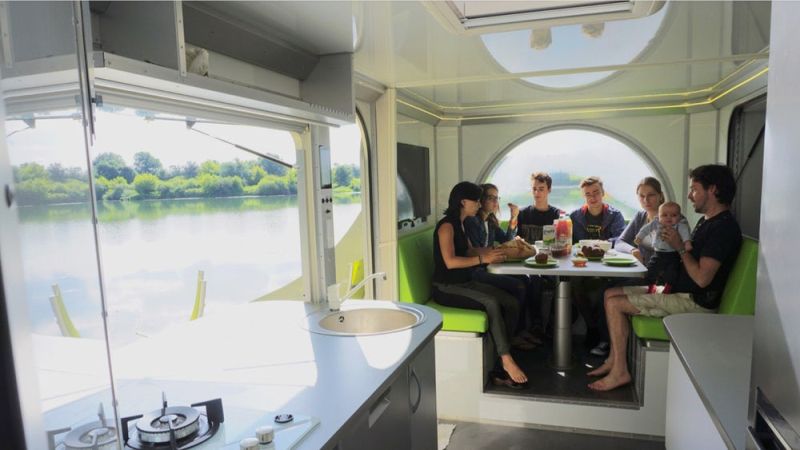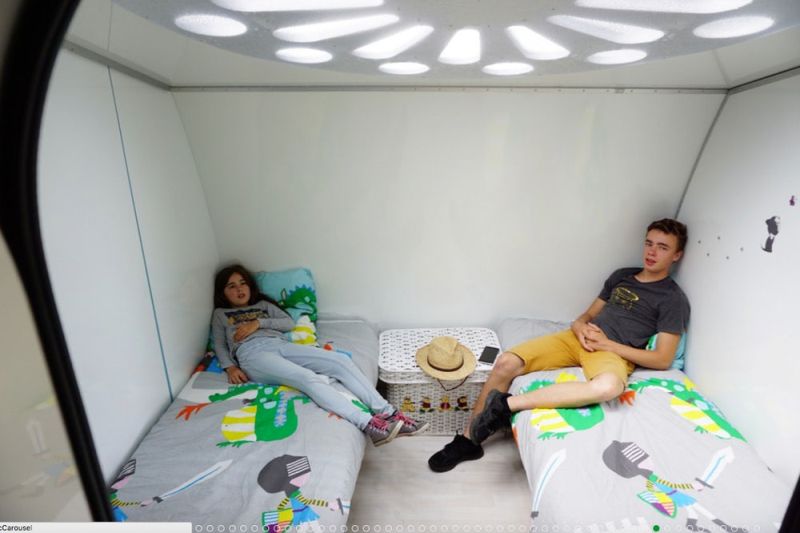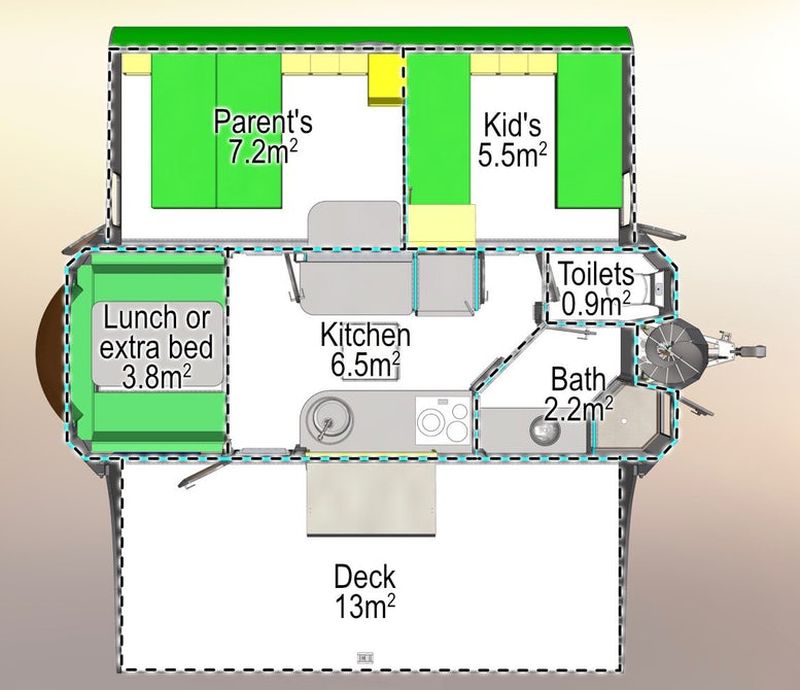 Via: NewAtlas