When we were young it was quite a drag taking the bus to school. But now we came across a school bus that one would not only like to ride, but in which one could actually live too. This school bus is converted into a mobile home by Katy, a blogger at Busonomics, and her husband, both living in Washington. They were looking for a place free of rent to live in but in an expensive city like Washington it was not possible. So, they ended up converting a school bus into a cozy home for two. The
Exterior of the bus is kept as such, but interior is something you would definitely fall for. The interior is all lined in wood for a warm environment even during winters and the windows are also restored for bringing in natural daylight and also offer outside views to the inhabitants.
The Busonomics Converted Bus Home features a space that acts as living room, dining room as well as kitchen, all three-in-one. There is a wooden couch at one corner which doubles up as comfy bed for two when unfolded. The kitchen is equipped with necessary cooking ware and kitchenettes, and also has a small dining table for two for enjoying meal while gazing outside from the windows.
Also Read: 12 inspiring bus homes to ignite your wanderlust
Next to the couch few shelves are made for keeping books which the owner often likes to read at free hours. The couple has done an outstanding work on their small apartment for fulfilling their basic needs of living.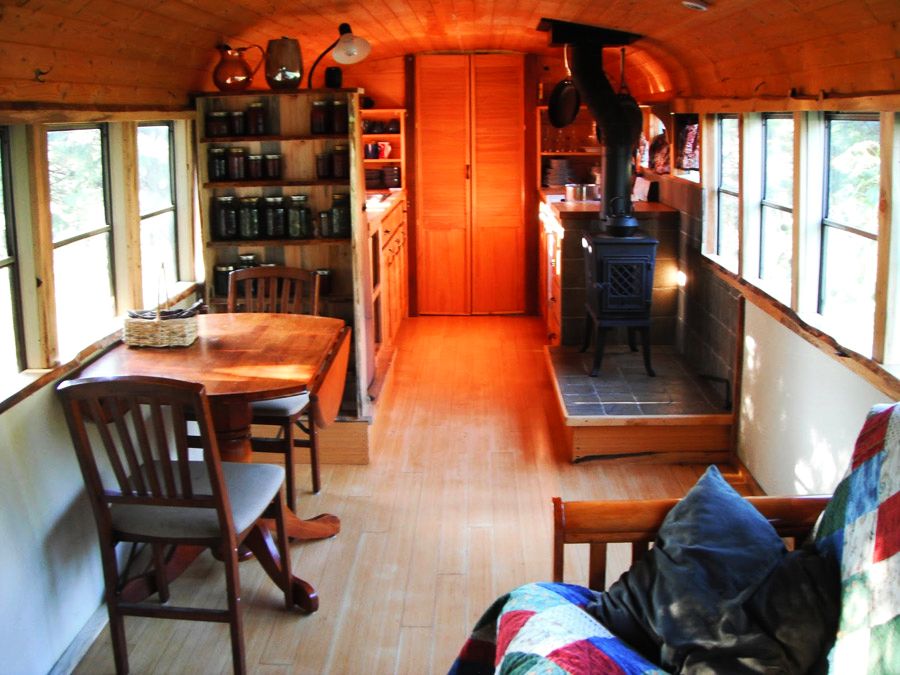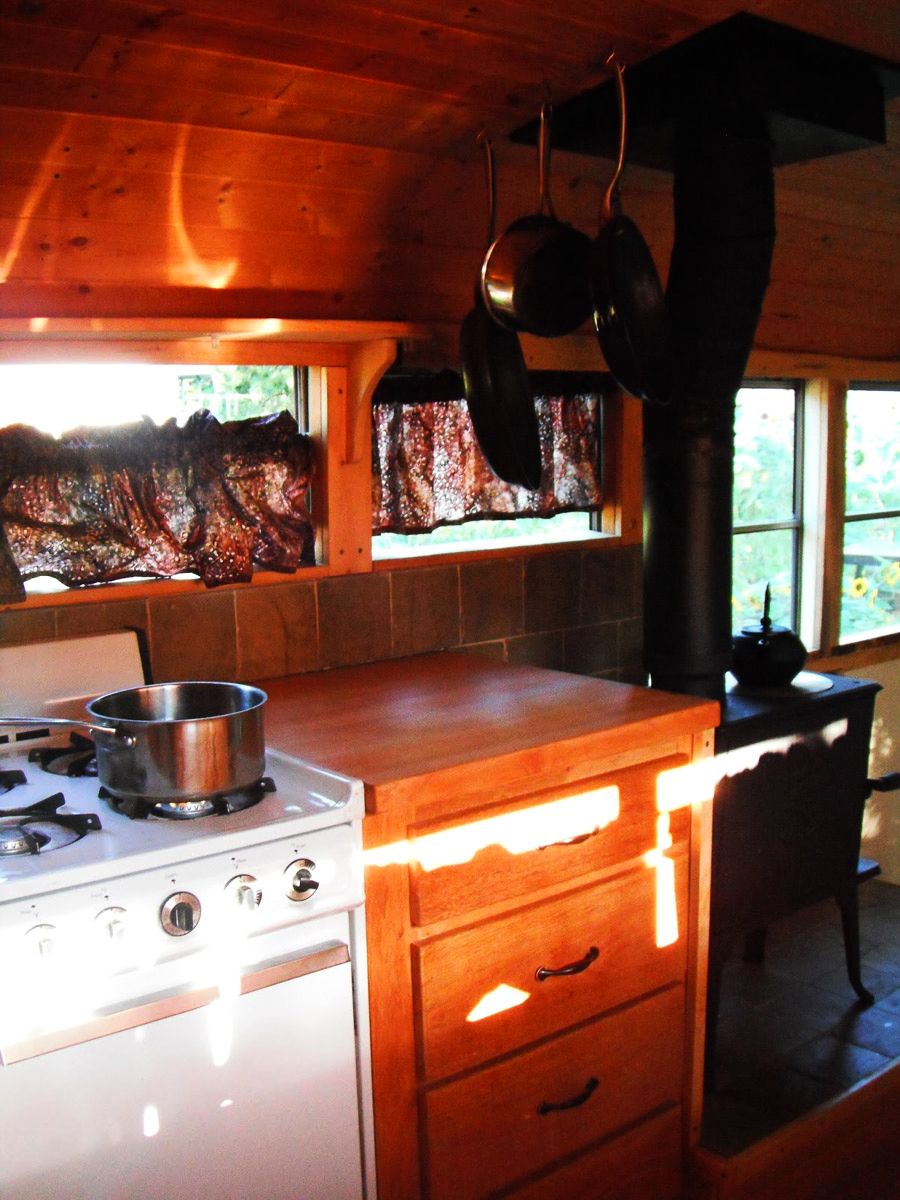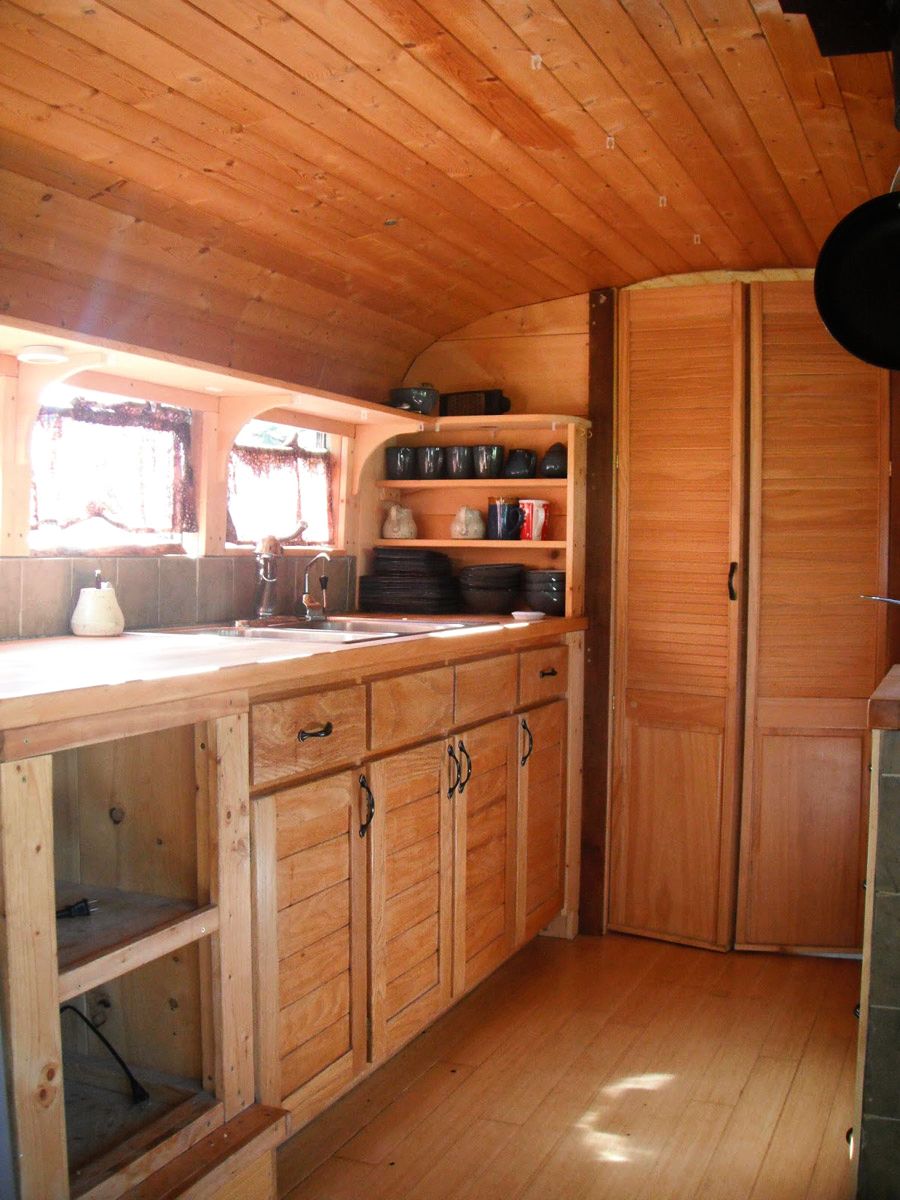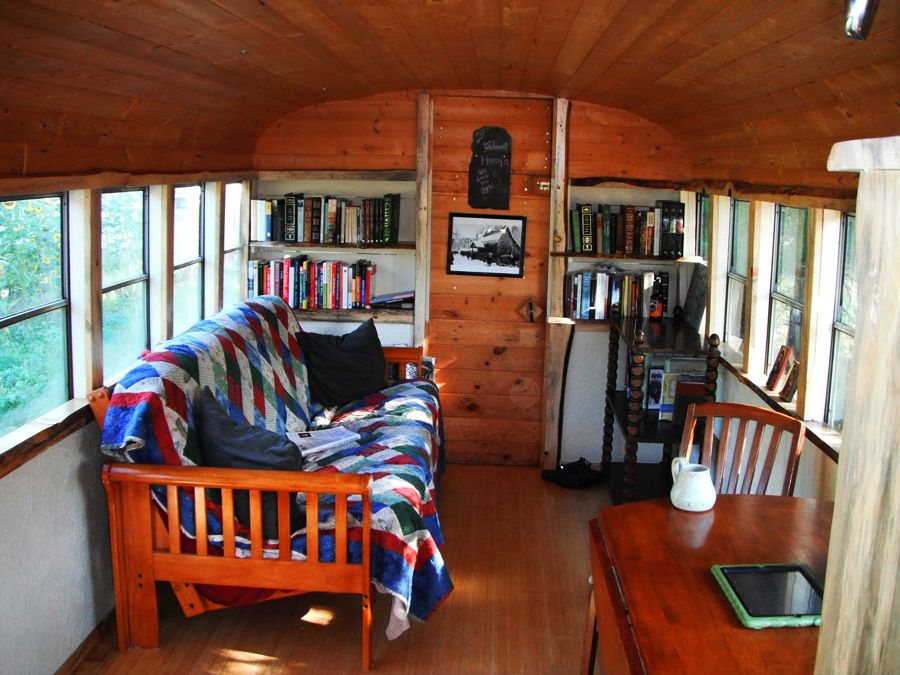 Credit: TinyHouseSwoon