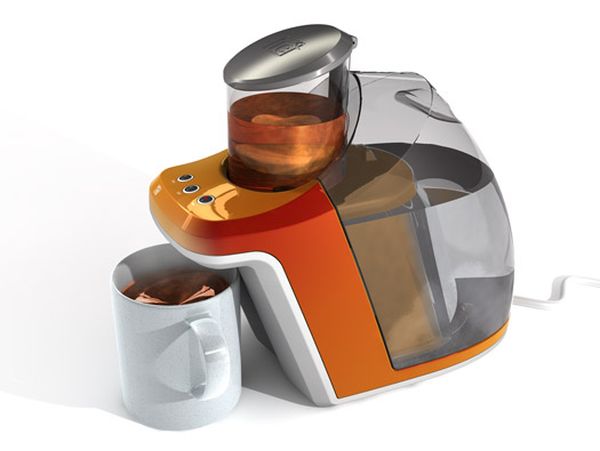 While the North Americans are enticed by those espressos and cappuccinos, good ole tea still remains as the world's most popular beverage after water. In this regard, tea making has oddly stuck by some antediluvian traditions (not that we are complaining) as opposed to the cosmopolitan coffee machines of our contemporary times. However, some blokes at the prestigious Cambridge Consultants has embarked on mission to modernize the technological facet of tea making. And, as a solution, they have crafted the Tê machine, an espresso like machine that utilizes capsules filled with tea leaves for concocting the perfect brew.
The working of the Tê entails the capsules being directly put into the advanced kettle system. After that the boiling water is automatically drawn in by these capsules, thus resulting in its bubbling through the tea leaves. In this way, the bubbling process is more intrinsic in nature, which in turn endows a more authentic flavor to the brew.
This authenticity of tea flavor doesn't come at the cost of some time taking process. In fact, according to the designers, each cup would hardly take more than two minutes to be prepared. However, as true tea aficionados we are surely concerned about the extinction of 'purist' tea bags brought on by this modernistic invention!