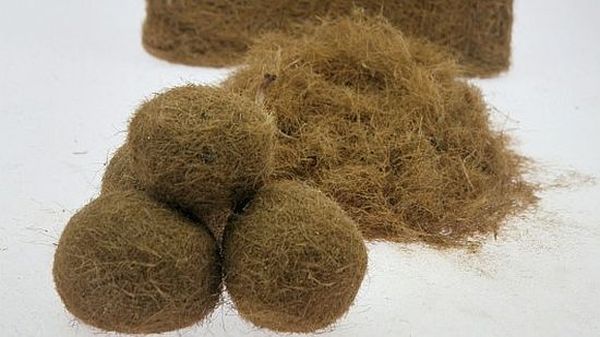 The day before yesterday we talked about how insulation forms a crucial factor in a zero energy house. And, now we have stumbled across a truly organic form of insulation that is both effective and abundant. We are talking about those ubiquitous balls of seaweed splattered across the beaches of Mediterranean that unfortunately end up in landfill. Derived from Posidonia oceanica (or Neptune Grass), these natural materials possess every quality of a good insulation component, ranging from being non-flammable, resistant to mold to of course being highly resistant to heat.
In their most basic sense, the high working capacity of these organic Neptune grasses is due to their naturally integrated fiber. These fibers help in taking in and releasing water vapor, without impending their function as a bulwark against external agents. Moreover, the salt content of the weeds doesn't allow the insulation fibers to easily rot or disintegrate.
However, when practicality beckons, the seaweed balls cannot be directly used as insulation materials because of the high quantity of adherent sand inside them. In this regard, there are some scientific institutes like the Fraunhofer Institute (for Chemical Technology ICT) who have found ways to separate the fiber from the seaweed. The processes involved shaking the sand out of the weeds and then using cutting mills to acquire uniform straps of fiber (1.5 to 2 cm), which are further conveniently packed in small plastic bags.
Finally, coming to their usage pattern, the fibrous component can machined blown or packed manually where the building requires insulation. These areas can include roofs, interior walls or even envelopes. Furthermore, we should remember that this organic fiber is renewable in its scope, thus notching up the scale of sustainability.
Via: Fraunhofer