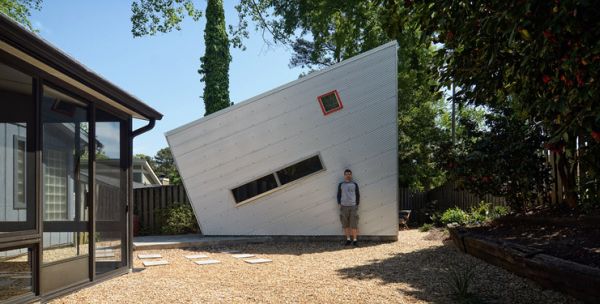 A piece of post-modernist architecture in your very own backyard? Well, Scott Dorman of Marietta, Georgia has achieved that, and that too not by employing any renowned architectural firm. As a testament to the glorious feats of DIY, the man has actually crafted his very own customized work space! In this regard, the 'jutting' structure has a conspicuous gradient showcased by the slanting windows slits. This positional attribute is complemented by an asymmetrical yet linear form that alludes to the contemporary essence of the work space.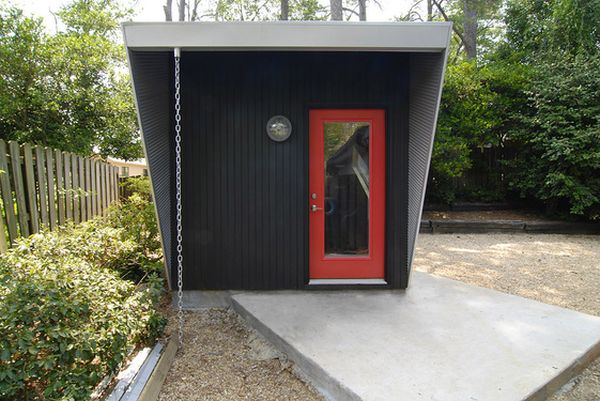 According to our DIY designer, he researched on various types of pre-fabricated options including Modern Shed, Modern Cabana and Kangaroom Systems. However, after calculating their constructional expenses in fields like concrete slab foundations, plumbing or even the electrical panels, he decided to go for a custom-built post-modernist office of his own. The DIY interiors of the structure comprise of a separate working zone and toilet, all clad in polished wooden panels.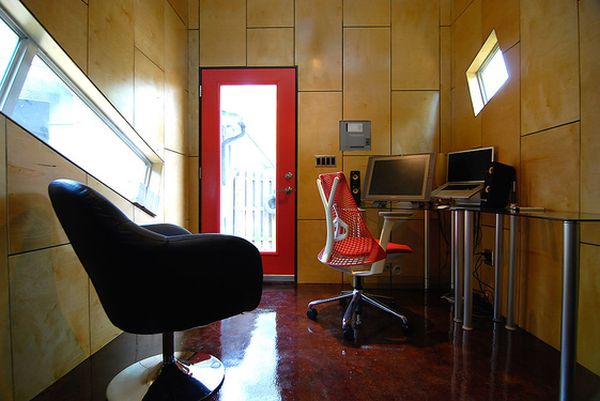 The angular features of this office however are not only for the sake of modern aesthetics. Doubling up as a outdoor shed for his art projects, the gradient also plays its role in determining the amount of natural light inducted during the day time. This sun path consideration along with the elegant visuals surely makes this classy looking home-office a 'spatial' winner in our book.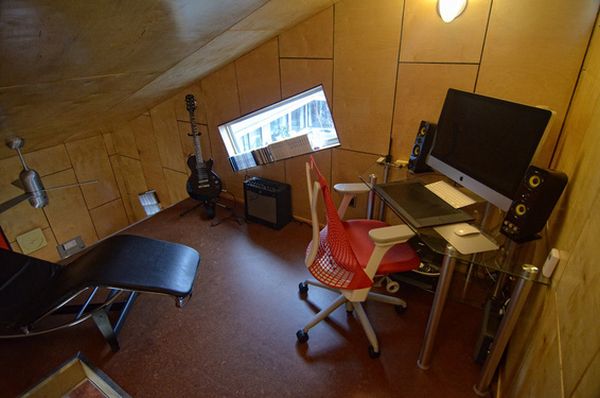 Via: Dwell