Have you ever imagined how our ancestors created furniture and other accessories for home? You might have seen stone furniture pieces shown in the American animated sitcom The Flintstones, but what if we're talking about the era before the Stone Age when there were no tools. At that time, probably pre-historic humans used their body parts such as teeth, nails, and hands. Just joking! You'll be shocked to know that a crazy New York designer named Nik Bentel has made it possible, crafting wooden furniture without using any tools.
In the same way, how pre-historic humans created furniture, Nik has tried to make a wooden stool without using any of the tools. From felling of a tree to carving wood, all the tasks are completed with his body power. Later, he took the help of professional woodworkers so that the stool design is true to its function with the ability to hold human weight.
He carved each wooden component by scratching, biting and chewing into the desired shape. The entire process took about three days and was so ridiculous that he injured his gums and fingers. All the components are designed to snug fit to each other, with hands used as a hammer to settle down the legs down into place. Realizing this woodworking project wasn't easy at all and thus Nik used soft and durable wood that can be crafted with hands and other body parts.
Also Read: One-off 3D-Printed Stools from Budmen Industries
In this modern technology-laden world, this idea seems to be totally out of the box. Some might even consider it naive but it is there to be seen.
It's just that Nik created this unique wooden stool to inspire people to create things with the available resources.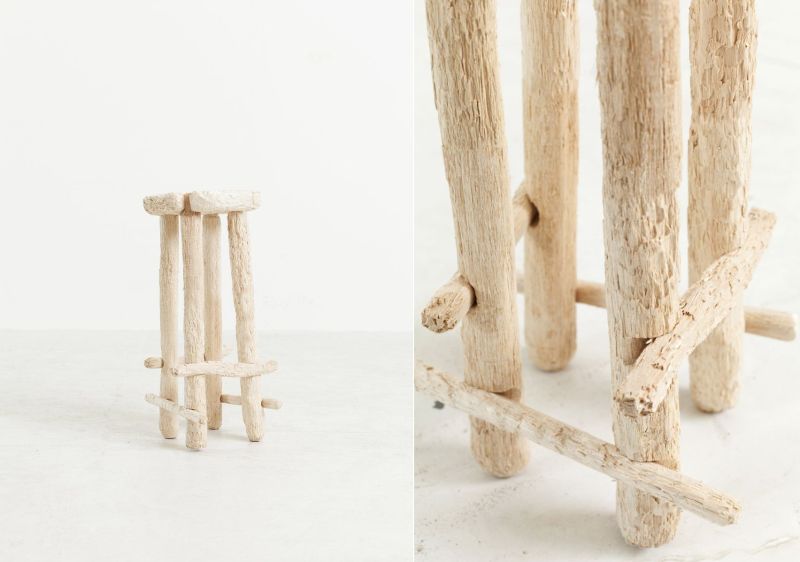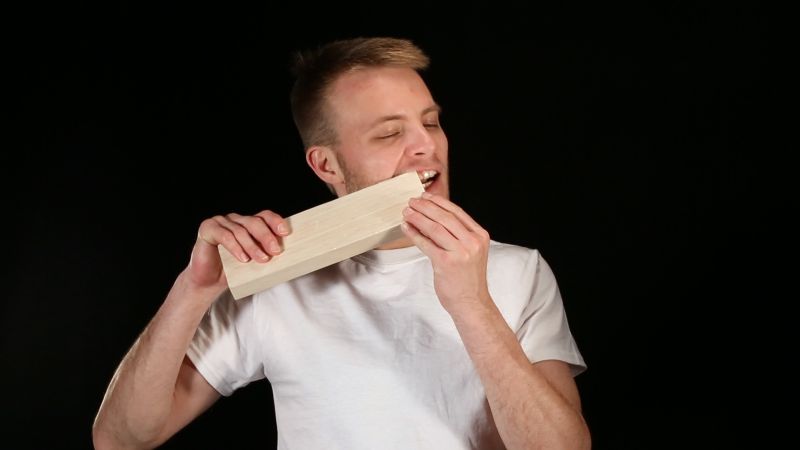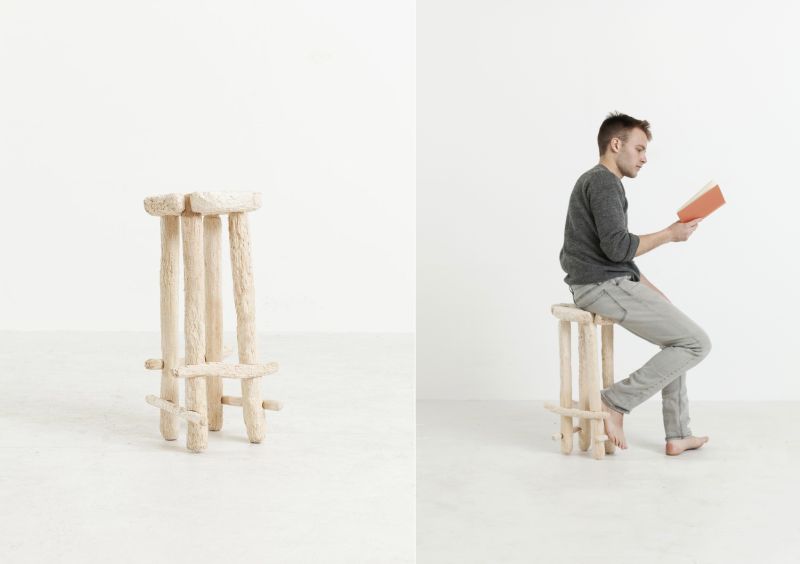 Via: WoodWorkingNetwork