Joseph Reginella, New York-based sculptor and toy designer for Toxic Teddies, has recently designed a darkly humorous Jaws-themed crib for his 2-month-old nephew Mikey Melaccio. He has created this unique baby bed inspired from the 1975 horror flick "Jaws," where sharks swallowed small boats. The terrifying bed also seems as if the dangerous shark is about to gulp cute baby along with a small boat, adding exquisite character to the crib.
Reginella thought of gifting something terrifyingly funny to his close friends' newly born baby rather than something usual and cute. So, he created this unique baby bed that is carved out of Styrofoam and coated in plastic. This is not the first time Reginella has created something extraordinary like this baby bed. In fact, he has also created an airplane baby bed for a Californian client before.
But for this friend's child he has definitely created an unforgettable present that is also gaining popularity over internet these days. Although it's a crazy gift idea, but surely is something remarkable we've seen so far. However, we wonder how the new born baby feels while lying inside this extraordinary bed.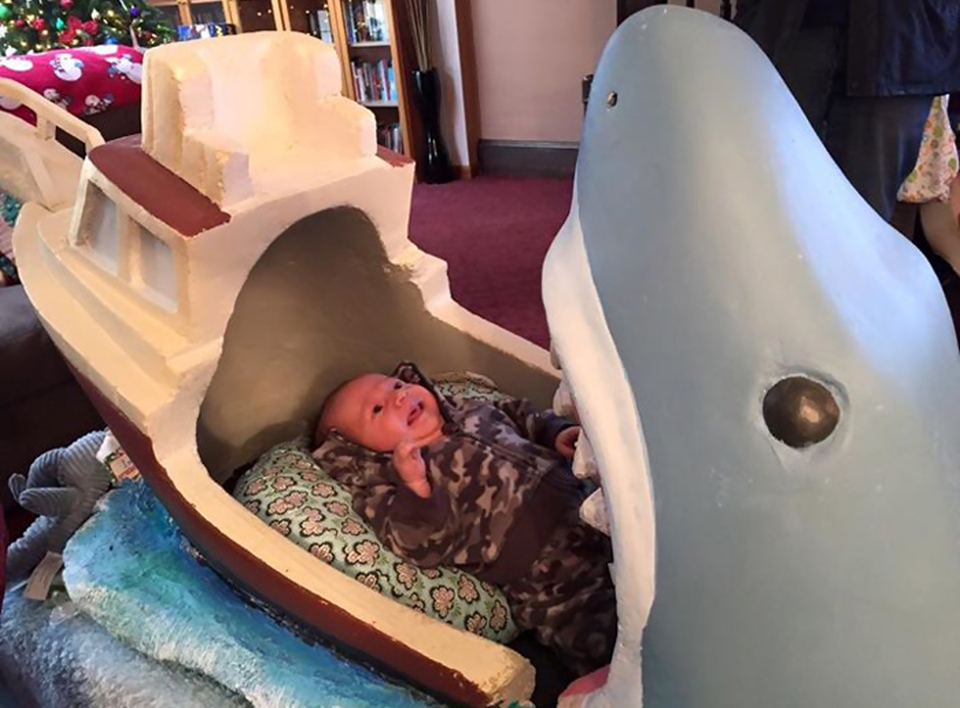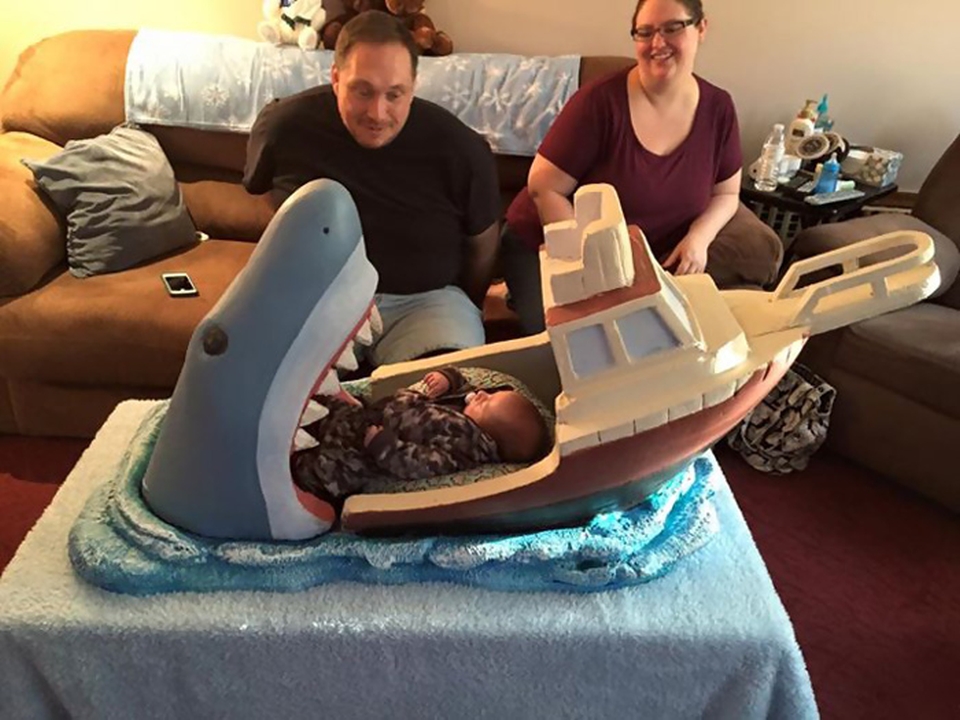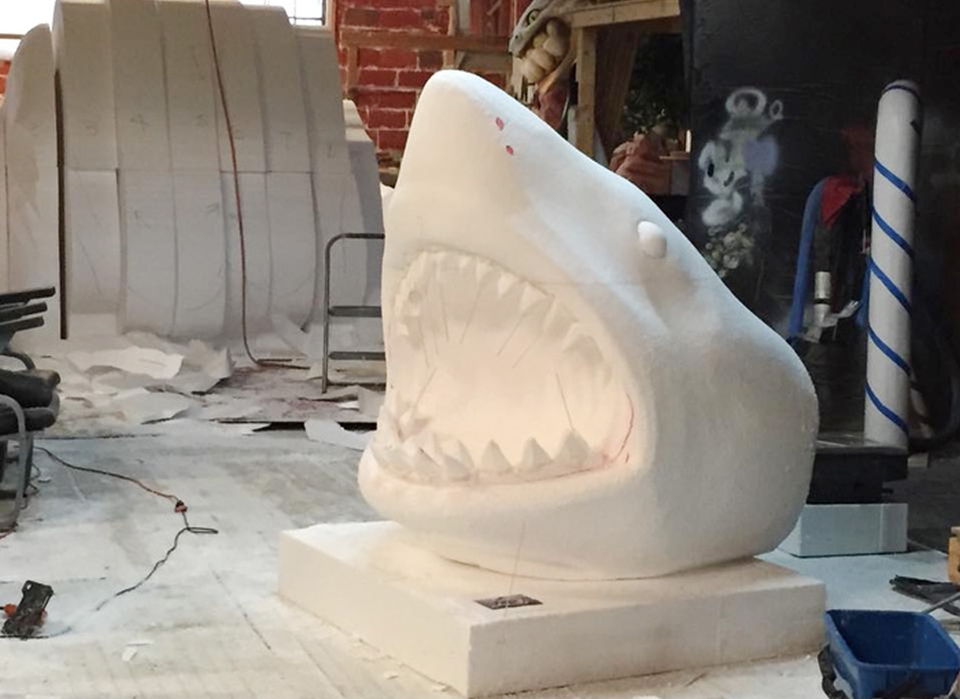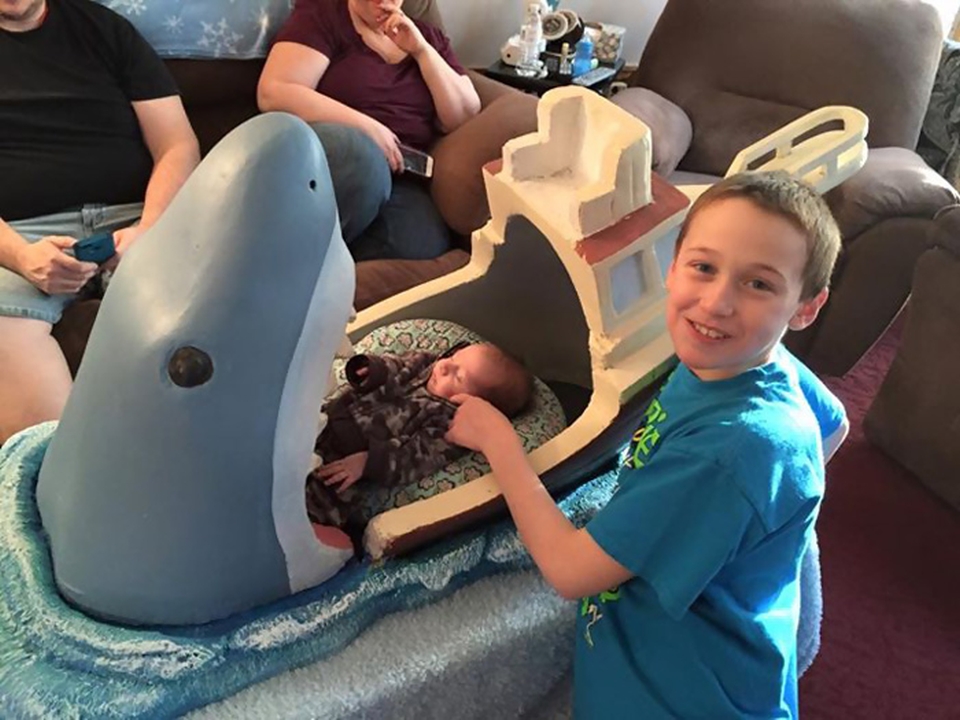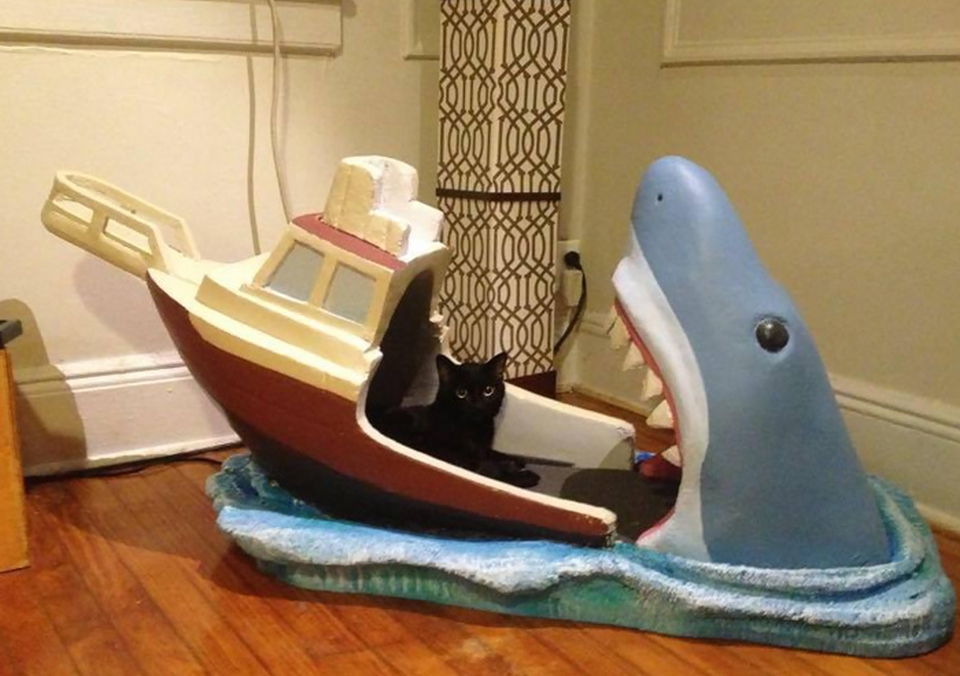 Via: BoredPanda