California-based design house Stil Novo Design has beautifully reclaimed oak staves from discarded wine barrels into elegant pendant ceiling light. Named Seagull, the handcrafted ceiling light offers a perfect lighting solution to long kitchen islands and dining table.
The reclaimed oak staves stained in natural oak color from the outside, beautifully supports the rich reddish color left by wine held in barrels. Creating a two-tone effect, the unique light fixture fitted with six bright halogen bulbs when lit, illuminates the room with its stunning redness.
Measuring 61- x 3-inches, the staves are smooth at the edges, while chrome hardware elements perfectly complement the entire look. Each lighting fixture has different colors, grains and dimensions that highlight individuality and unique history of wine barrels.
Priced at $950, the lighting fixture can be customized according to personal preference and ideas. Available in four colors, i.e., mahogany, natural oak, cherry chocolate and golden oak; the Seagull is a unique lighting piece that will bring a rustic feel into your modern living space and will add retro textures to your decor.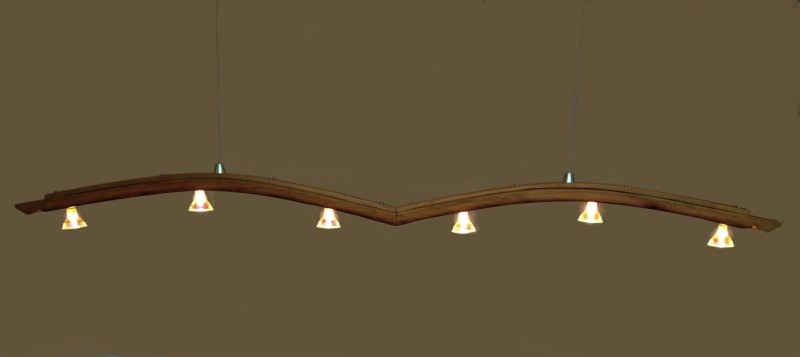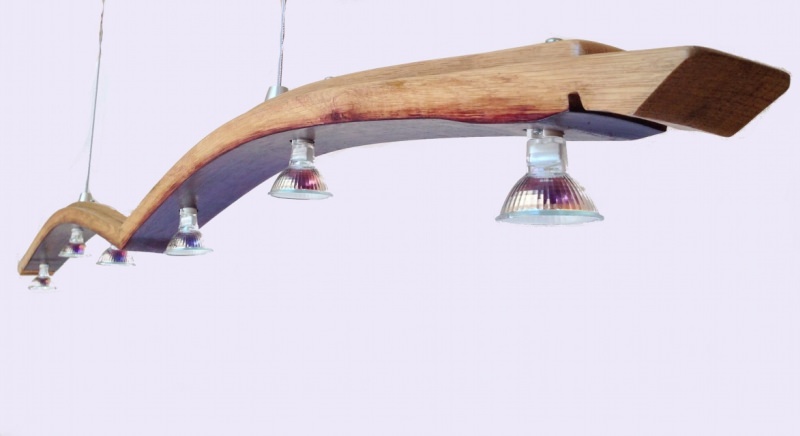 Via: Materialicious