Auckland-based award-winning studio Pattersons Associates has designed a unique and romantic beach-side cottage for Annandale, a collection of coastal luxury villas for an amazing vacation experience. Dubbed as Seascape Retreat, the tiny oceanfront cabin is located on the Banks Peninsula, a peninsula of volcanic origin on the east coast of the South Island of New Zealand. The location can be reached via helicopter or by 4-hour drive.
Envisioned by Auckland-based architect Andrew Patterson, the retreat is tucked under a slope at the foot of one of peninsula's rolling hills. One of the four luxury villas located on the Banks Peninsula, the cottage has three rooms, a lobby, living area and a bathroom.
Made using local material collected from the site, walls of the cottage are made from the chunks of rock, while the earth-turfed roof beautifully camouflages with the hills above. Aiming to create natural stone-like feel inside the cottage, some of the floors are made from in-situ concrete, while other rooms are constructed using mottled stonework.
A honeymoon retreat for couples, who are looking for some private time, the tiny stone cottage boasts a glass wall facing towards the rocky beach and South Pacific Ocean. Designed in 2011, the Seascape Retreat not only welcomes honeymoon couples, but also ones who are looking for style, seclusion and mesmerizing views.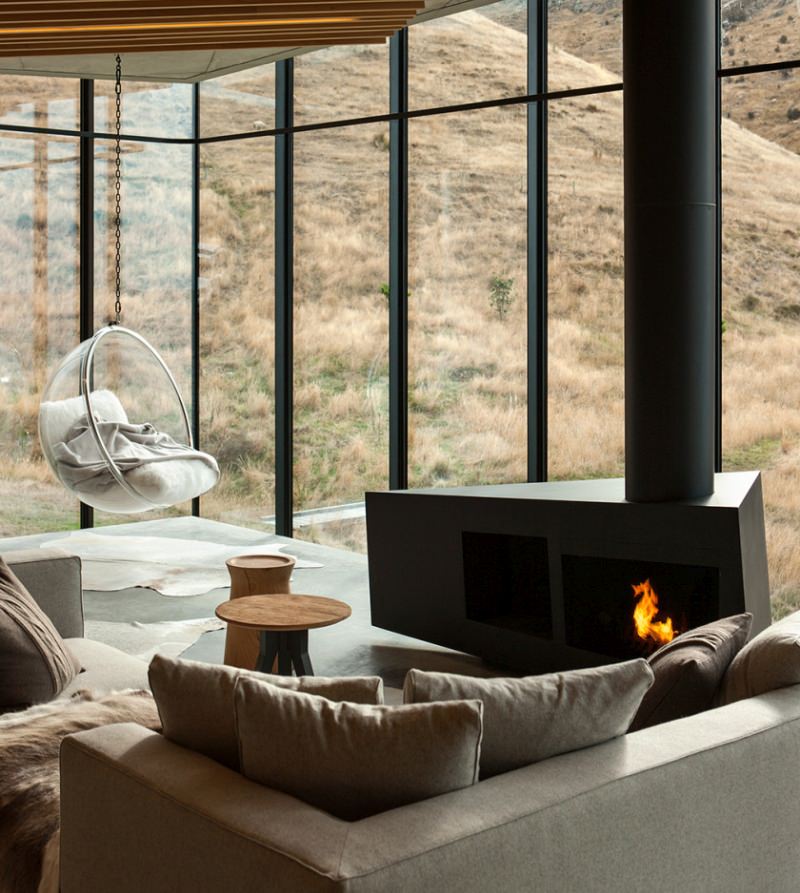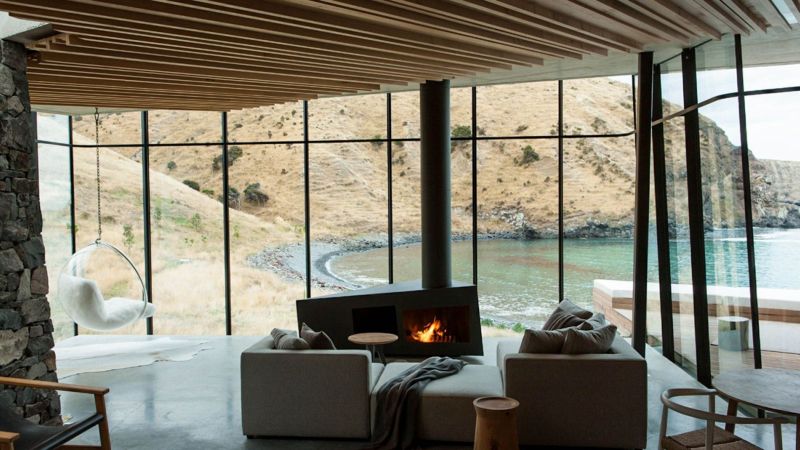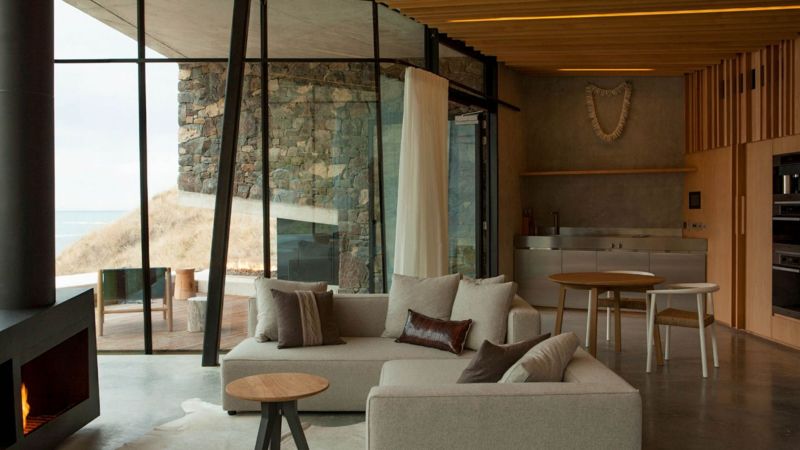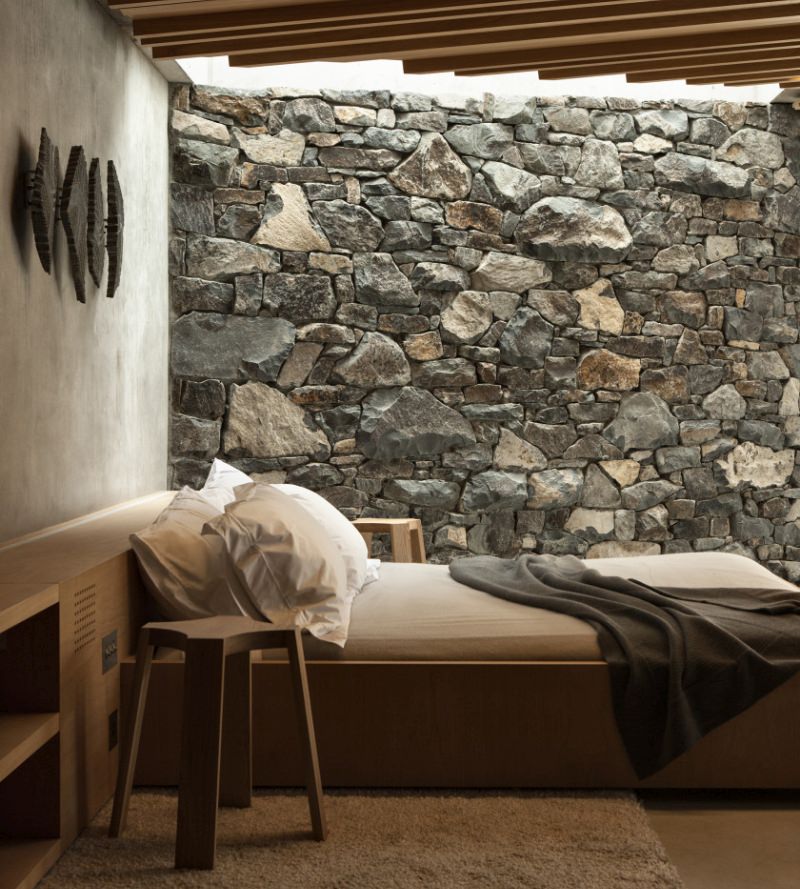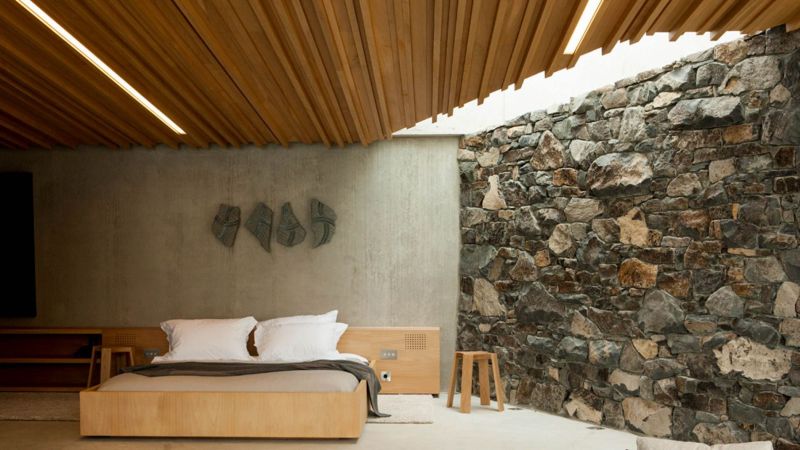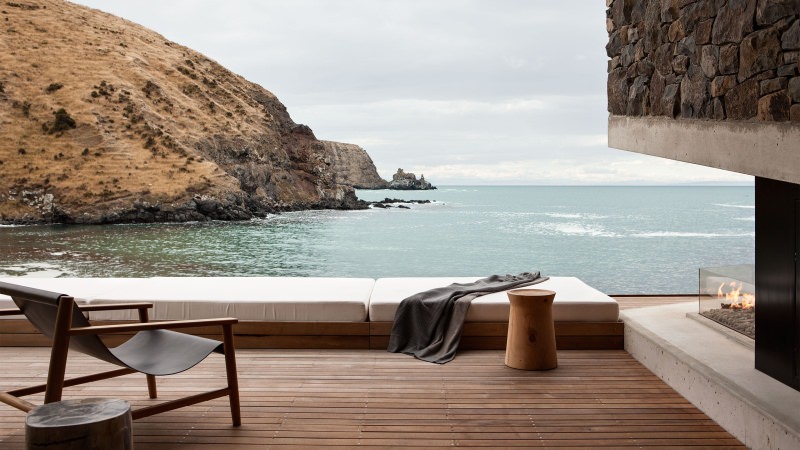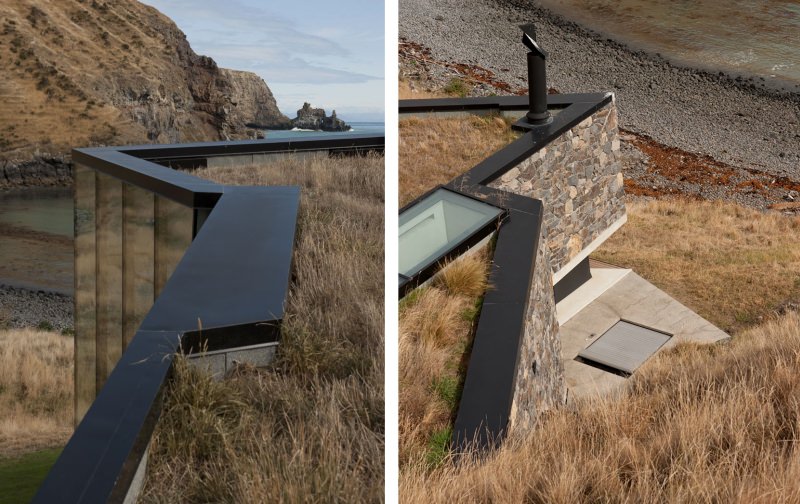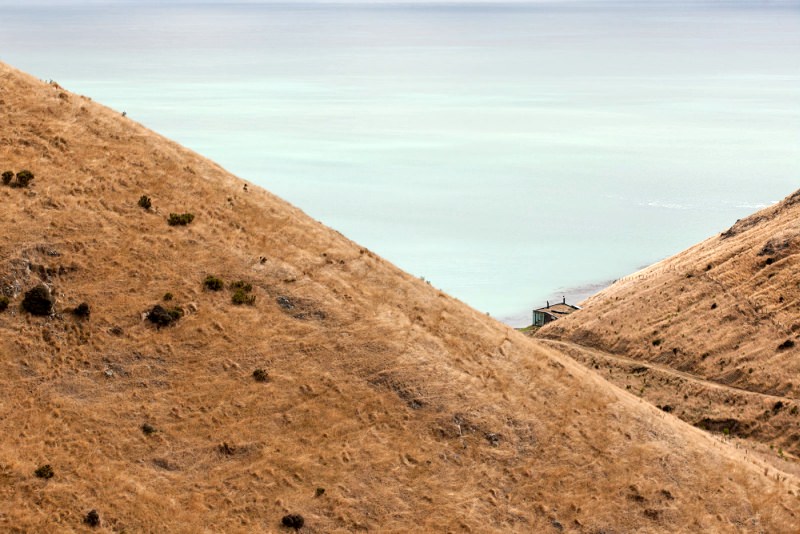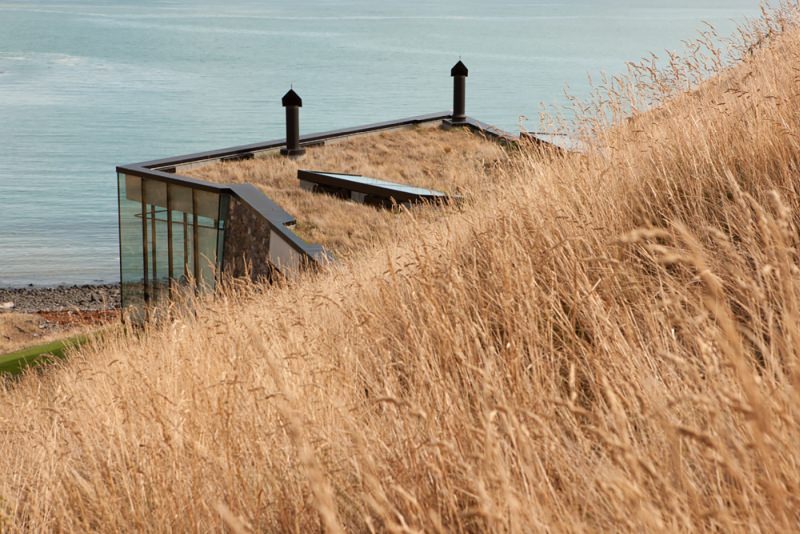 Via: Tendir