Perched on a large atlas cedar, this one-of-a-kind treehouse is designed and built by UK-based designer Sebastian Cox. It is constructed as a private play and adventure space for kids of their client.
The treehouse features scorched larch cladding on exterior, a unique shingled roof and a balustrade of chestnut branches. Looking into these features, keeping everything natural is most probably the main theme behind the project.
Made in collaboration with Root and Shoot treehouse builders and engineer Timberwright, the treehouse is made from English ash, sweet chestnut and larch woods. The entire structure is built onto two cantilevered sweet chestnut beams and is anchored onto the tree at only four points.
The construction team wanted to make as few penetrations into the tree as possible. The internal frame of the treehouse is made from English ash with pegged mortise and tenon joints for a precision look.
Also Read: 25 Best Treehouse Hotels You Wish You Could Live In
On the other hand, the charred exterior makes it able to blend into the natural surroundings with ease. Cox's studio created this treehouse as a playhouse within the boundary of the family home of the client so it isn't available for everyone. We can just enjoy it in the pictures. Check out a few of them below.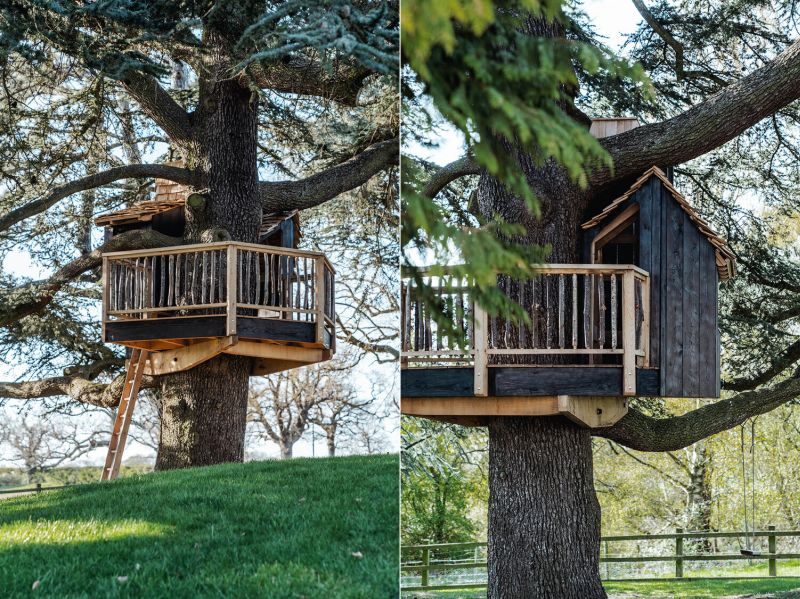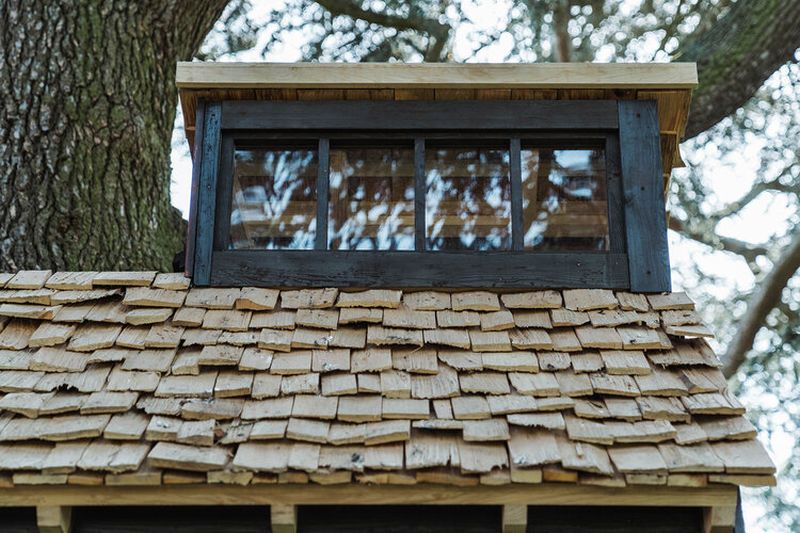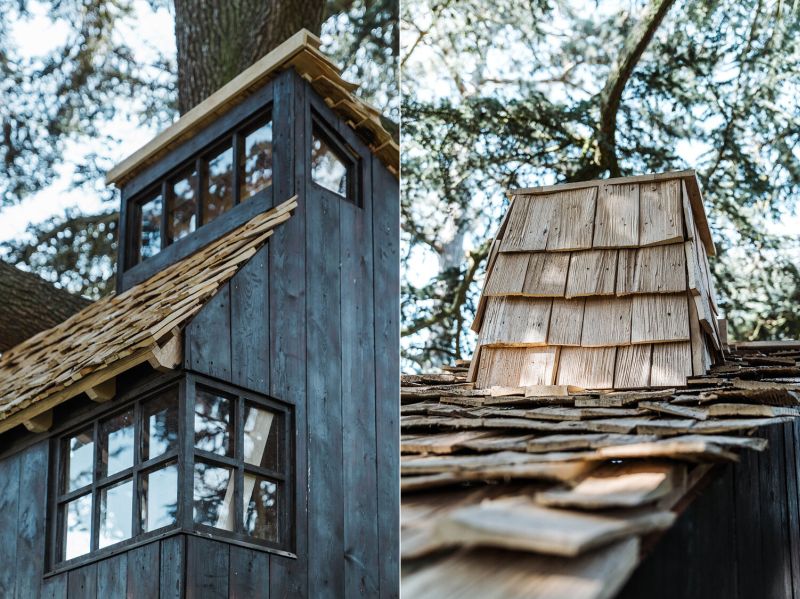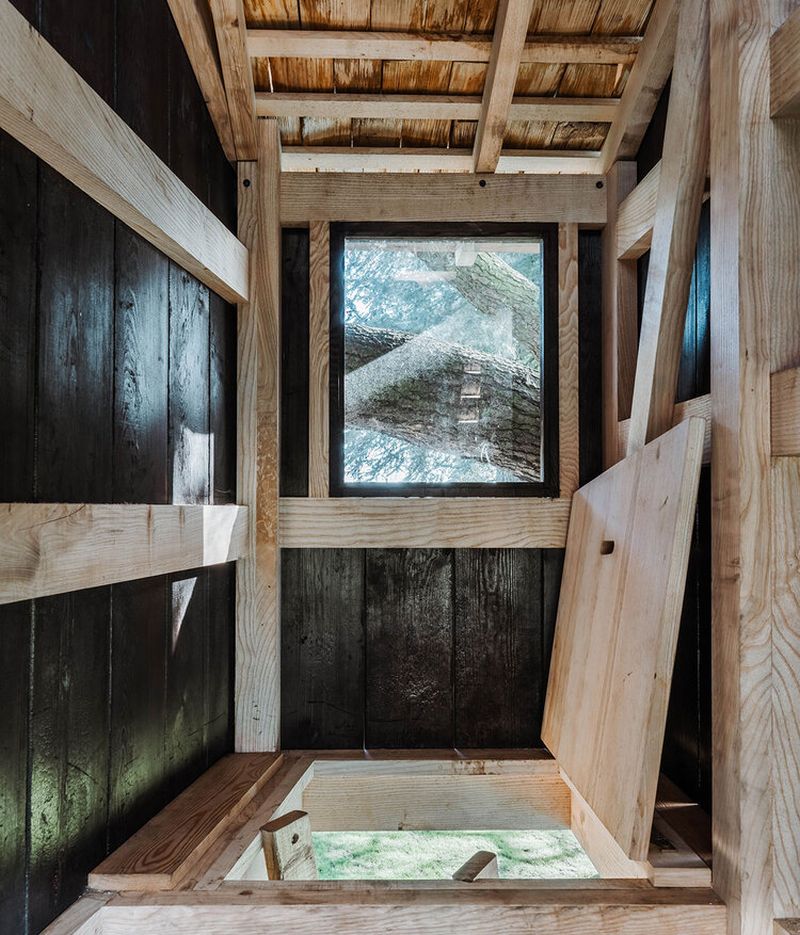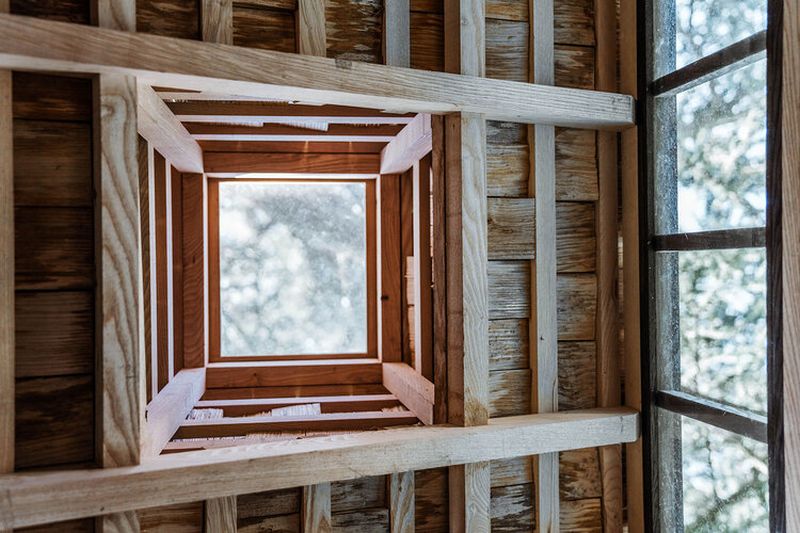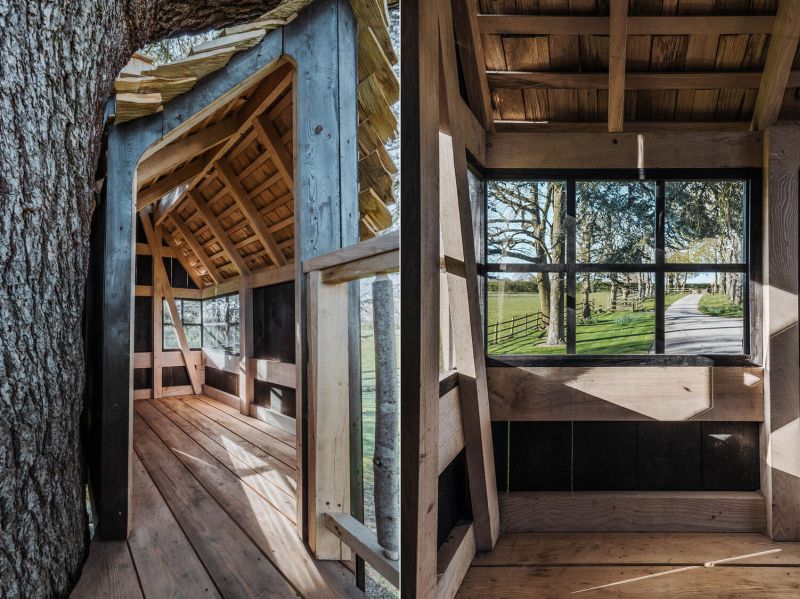 Via: Dezeen