Lisbon-based luxury furniture designer Mafalda Soares of Memoir creates unique pieces that draw attention at first sight. Early this year, she exhibited for the first time at Maison & Objet Paris her four design objects including Secret cabinet, a graceful furniture piece that features gold leaf interiors. On its exterior, marble pieces are handcrafted in a radial arrangement and furthermore complemented with gold accents in the center to create luxury ornamental furniture that adds enough elegance and functionality to space.
Apart from marble and gold leaf, the designer also used wood, glass, acrylic and polished brass to ensure durability of the cabinet. The Memoir Secret cabinet sits over the gilded brass base and there is a round brass handle to open or close the door. On the inside, there are gilded wall panels and drawers to store important valuables in style. Even when it is closed, it looks like a luxury safe with gold lacquered design on the door panels.
Whether it is placed in the lobby, bedroom or a bathroom, it looks unique. The cabinet is perfect for wealthy buyers who want to see swanky things around them, or the ones who want to bring essence of luxury to their home.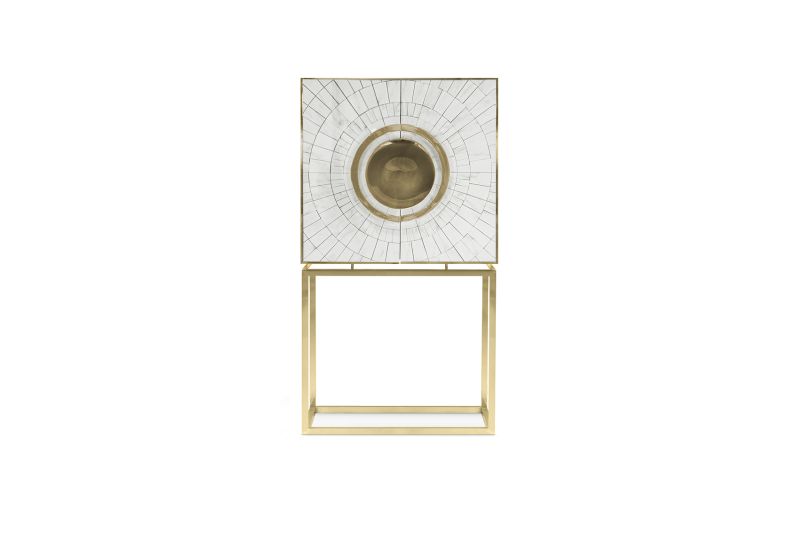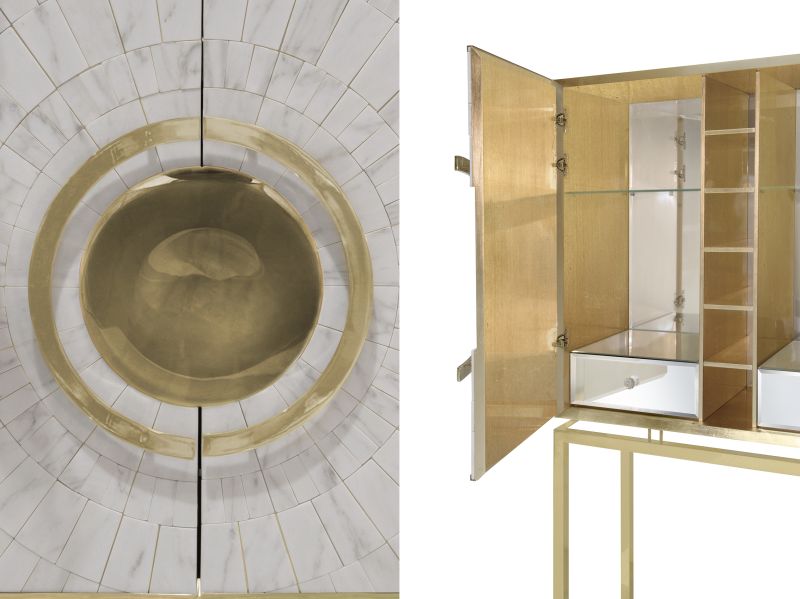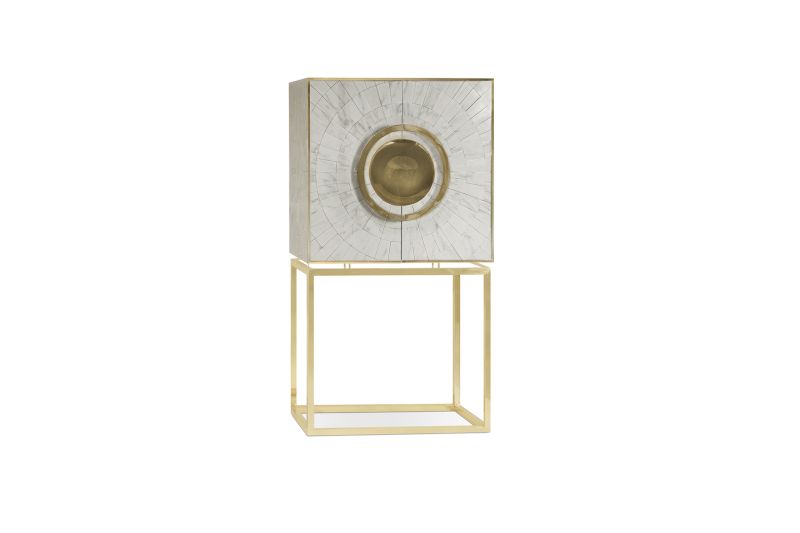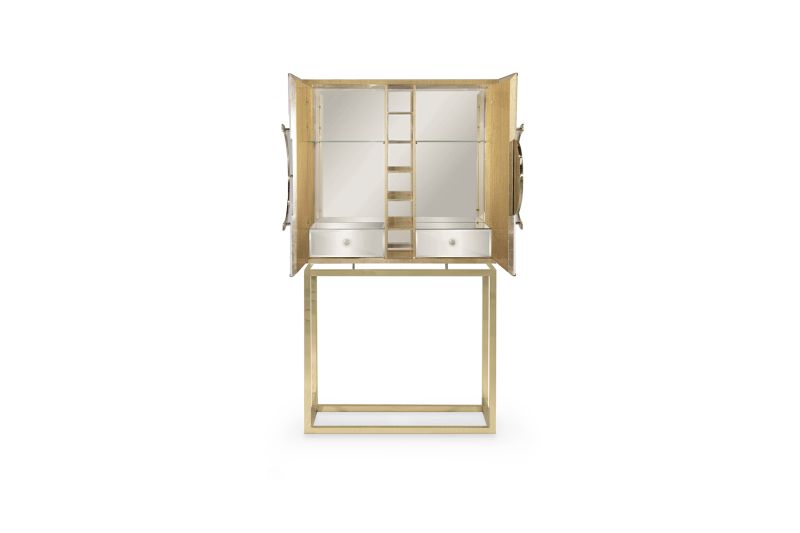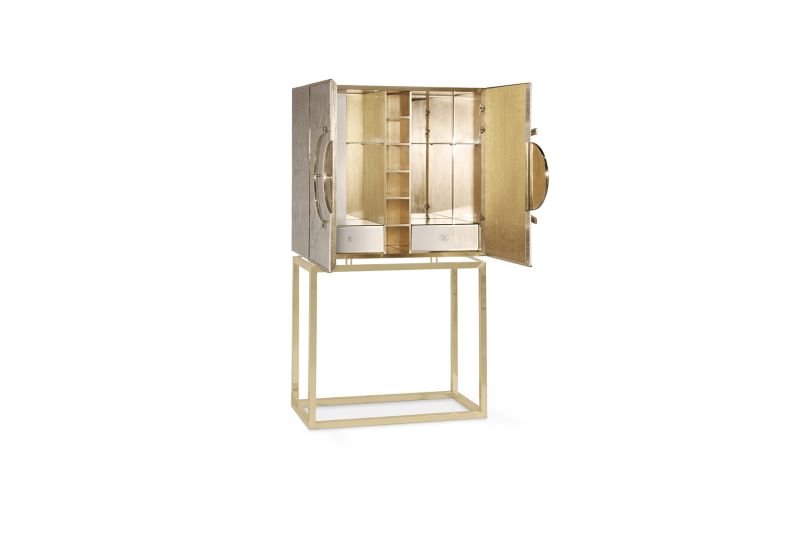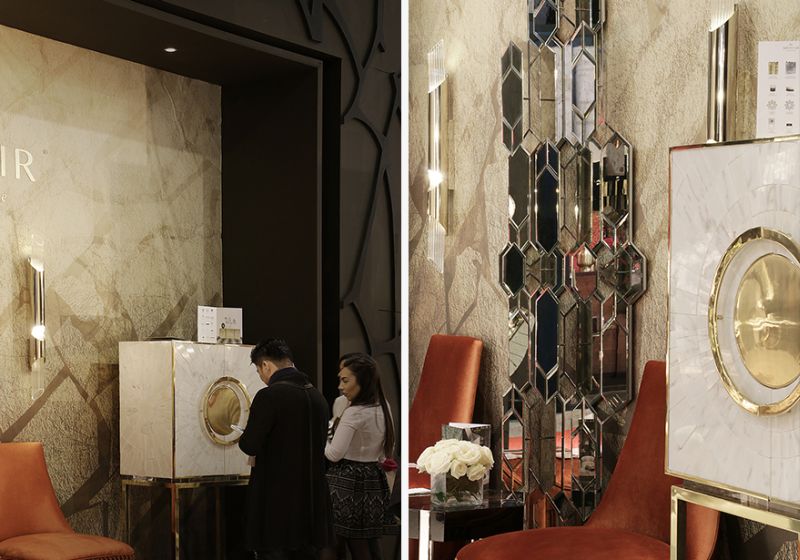 Special thanks to Catarina, representative of Memoir, for sharing the details with us.