TR House in Barcelona has been designed by PMMT Architects on an existing historic property. Previously belonged to the Indian consulate in Barcelona, this single-family home now features a see-through checkered screen of green-colored ceramic tiles that camouflage with its surroundings.
This see-through screen offers the inhabitants tranquil and natural views of the surrounding landscapes. To seamlessly blend the home into the tree-filled lot, the architects had worked with four different tones to color match the tiles to the surrounding landscape during the four seasons.
Most parts of the three-story house, including the front and rear facades, are clad in chestnut board panels. However, the rest of the house has been wrapped around in stainless-steel wire lattice, providing airy and light-filled space to the entire house. Providing shade and privacy to the house, the patio space overlooks the surrounding landscapes forming a close interaction with nature.
Therefore, it is a perfect place to enjoy the tranquility of nature, as well as, expansive views of the city. The access to the interior is provided by entrances on different floors. The lowest level houses a garage, whereas the main living areas open onto a secluded decked area at the rear of the building.
The interior is contemporary with open-plan styled arrangement. Moreover, the rooms are arranged on both sides of a horizontal axis, which further extends across the building from the entrance. Overall, it seems to the an ideal house for those who want to live in a city without losing contact with nature.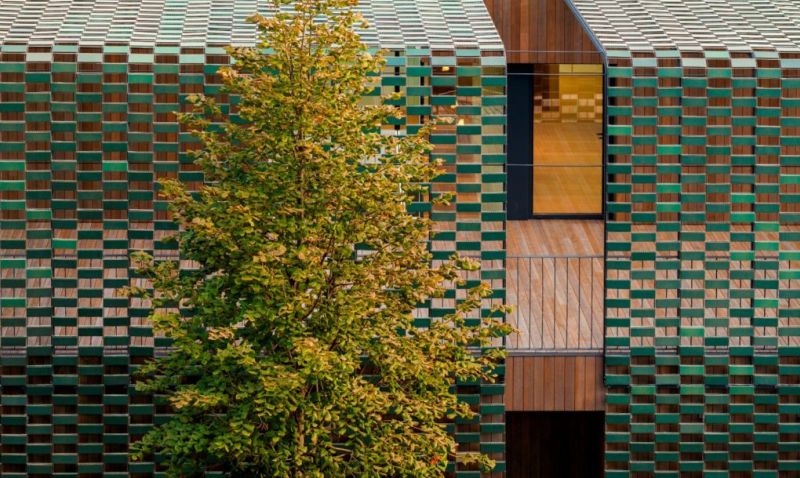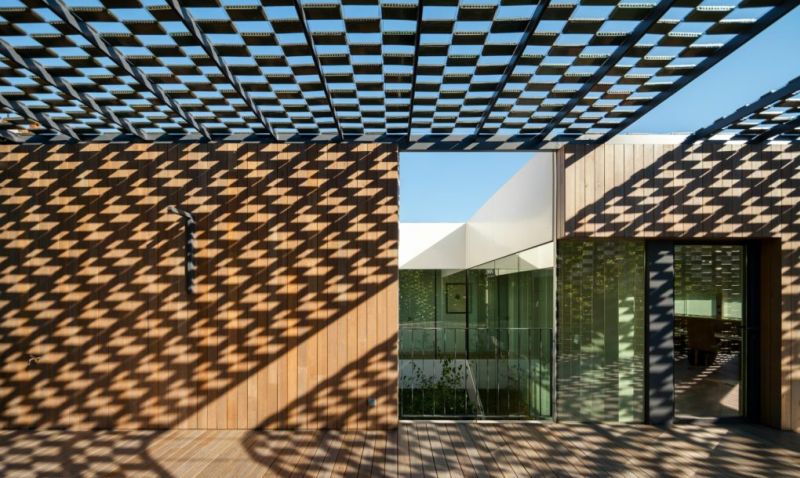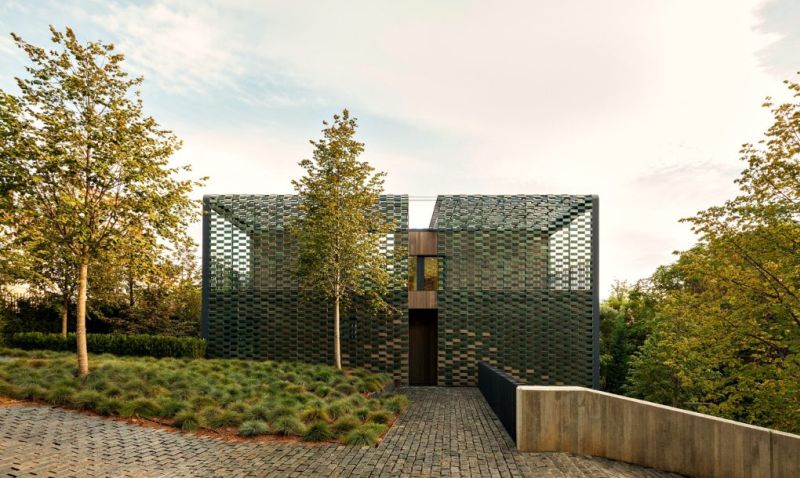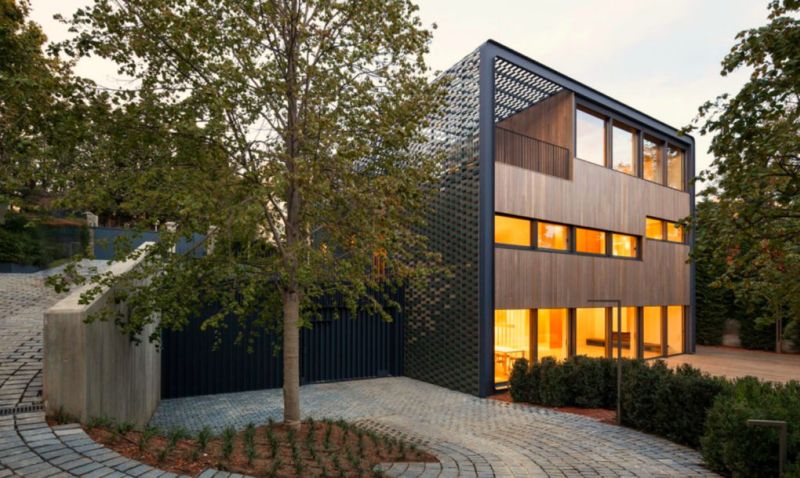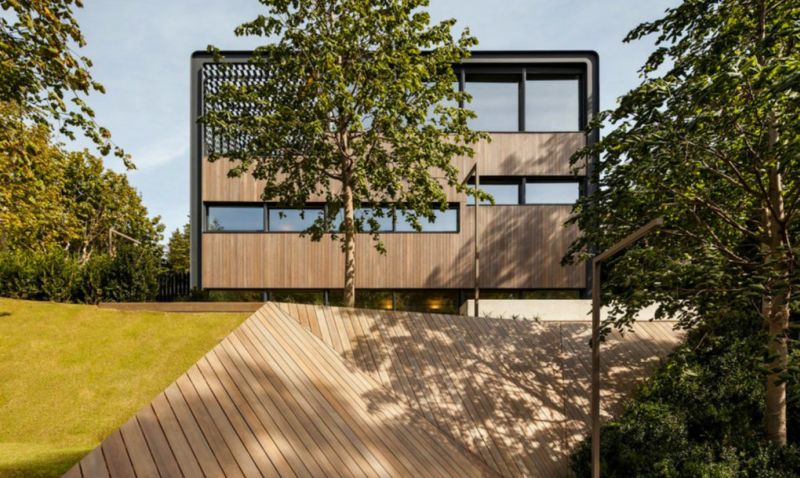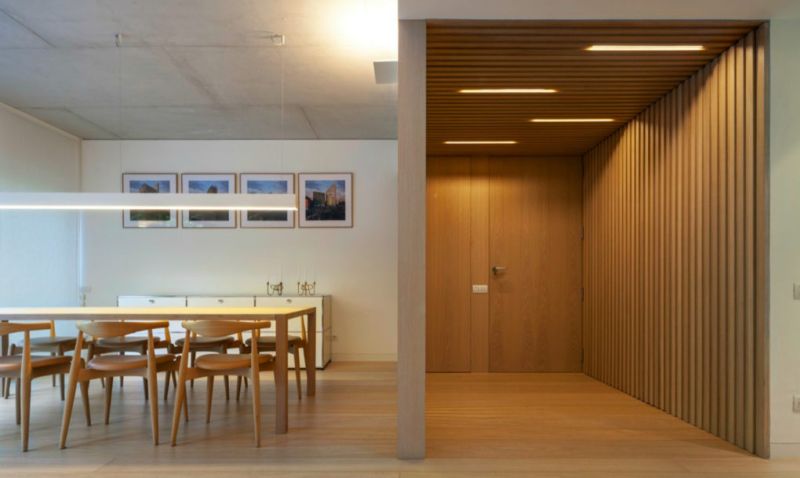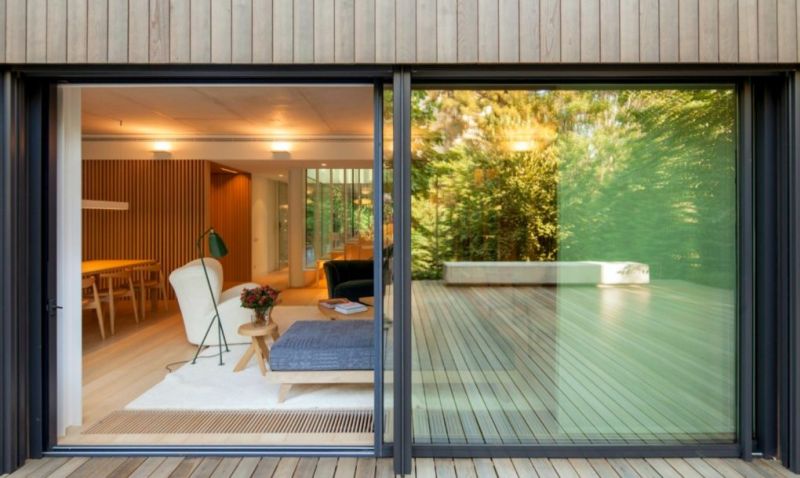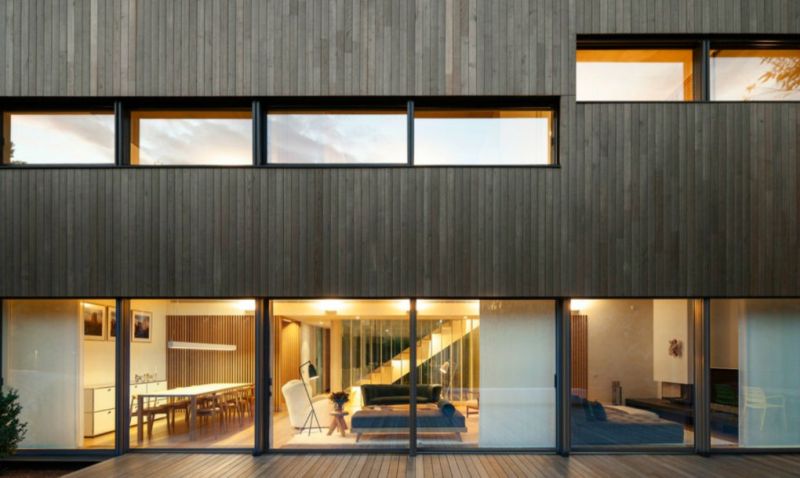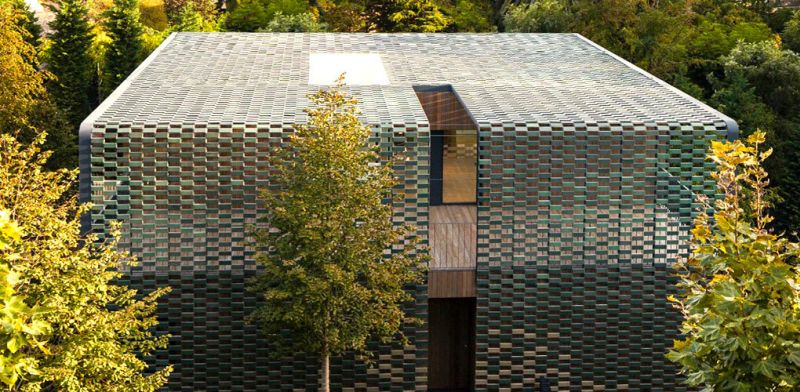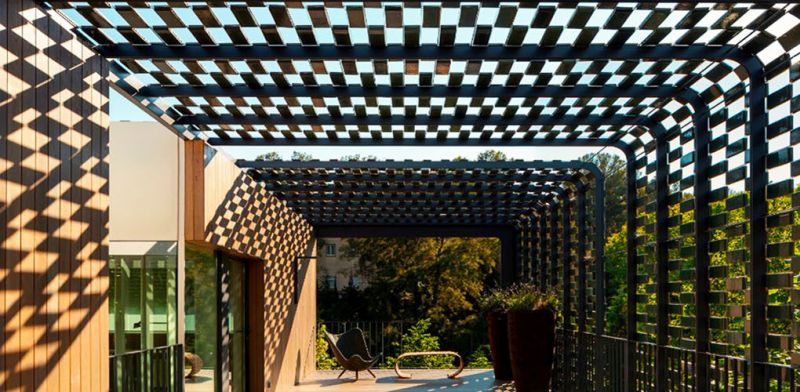 Via: Inhabitat