Your tea brewing experience is going to get a lot more interesting- all thanks to the Sorapot 2 created by industrial designer Joey Roth. Now you don't have to follow the boring process of dumping tea leaves into a regular teapot and wait for the brewing process. In fact, the see-through tea infuser is designed to make tea brewing an artistic experience by allowing you to see tea leaves create a beautiful hue during the process.
The transparent teapot is made from Pyrex glass that is held in place horizontally by an elegant metal casing, which seems like a small clutch bag resting on a table. It can easily brew two cups of tea at a time in its interesting glass chamber. To use the appliance, all you need to do is simply unscrew the stainless-steel lock, detach its handle, place a few tea leaves in the jar and attach the steel handle again.
After that pour hot water through the spout and sit back and enjoy the intriguing process as tea dissolves in the water.
Even though the tiny teapot comes with a steep price tag of $285, but for the visual retreat, it seems worth spending every penny.
Check out the video and images below to know more about the kettle and its working.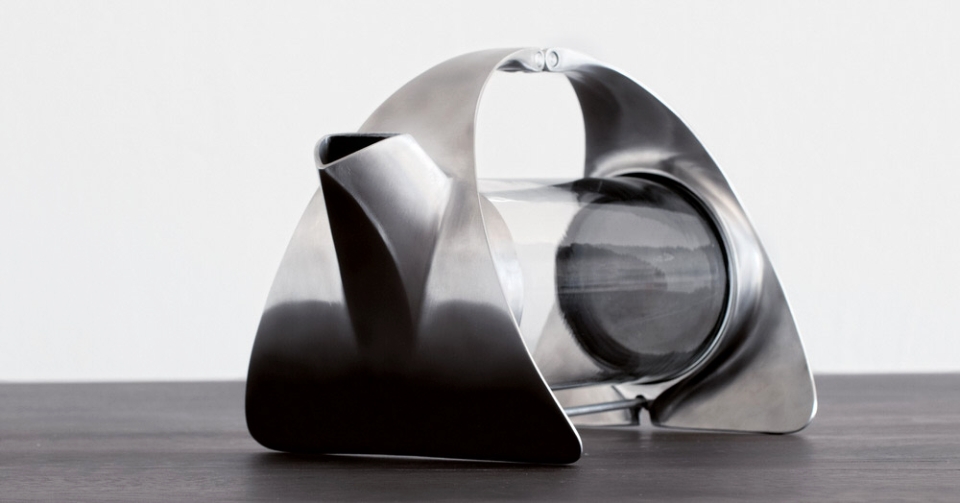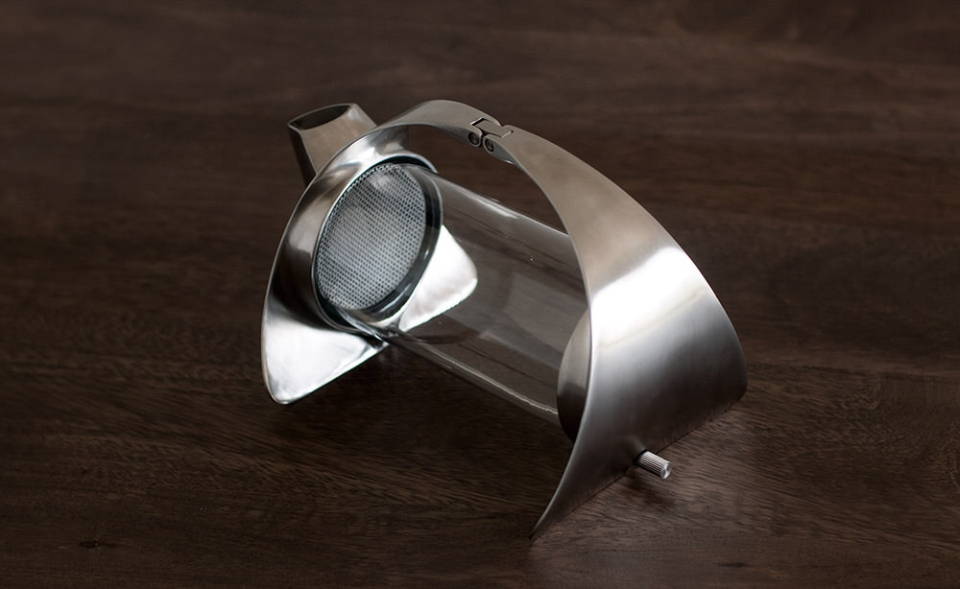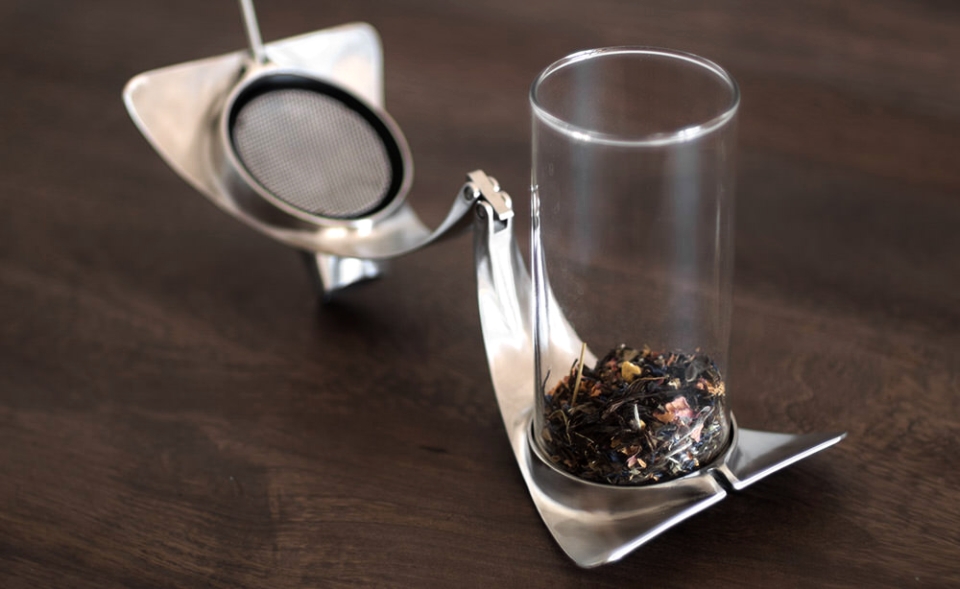 Via: Lostateminor