In 2023, Mandai area in Singapore will be welcoming a new eco resort that will offer visitors a chance to get closer to nature while also promoting sustainable building and wildlife preservation. It is being developed under the Mandai rejuvenation project, which has plans to redevelop the existing Singapore Zoo, River Safari and Night Safari along with addition of a new Bird Park, a Rainforest Park, a nature-themed indoor attraction and accommodation options.
Design of the new Mandai resort will be carried out by local architectural firm, WOW Architects and will be managed by Banyan Tree Hotels & Resorts. It will span over 4.6-hectares of land and include 338 rooms.
The main attraction at the resort will be 24 seed pod-shaped treehouses that will be elevated from the ground to minimize environmental footprint and make a minimal impact to native wildlife.
Mike Barclay, Group CEO of Mandai Park Holdings (MPH) said,
WOW Architects' concept demonstrated the best design response to our brief, one that will bring our guests closer to nature. We have brought together the strengths of two home-grown brands, WOW Architects and Banyan Tree Hotels & Resorts. We are confident that they will be able to translate our vision into the design and operations for our new resort. Through carefully crafted design features and programmed activities, the Mandai resort experience will encourage guests to be conscious of and care for the plants and animals in the surrounding rainforest.
Also Read: 20 Best Treehouse Hotels You Wish You Could Live In
These treehouses will be designed to eliminate barriers between nature and living spaces. Native tree species will be planted for integrating the resort to the surrounding area.
In addition, there will be plants at the roof and façade of resort buildings, matching it to the surrounding environment. The interior design of rooms will also be inspired by native flora and fauna, celebrating the biodiversity of Mandai.
The new Mandai resort focuses not only environmental conversation but also energy efficiency. It will be the first Super Low Energy (SLE) resort in Singapore with a minimum of 40-percent energy savings.
The resort will make use of various energy-saving measures, including use of natural ventilation, mixed mode air-conditioning and solar panels.
Guests will also be educated about conservation of environment, biodiversity and sustainable practices. They will be encouraged to reduce energy and water consumption in their rooms, practice recycling, dispose food waste responsibly, and be respectful to the surrounding flora and fauna.
The new Mandai resort focuses on sustainability, but it is also facing criticism by nature lovers for risking the life of local wildlife. Let's wait and see how it pans out.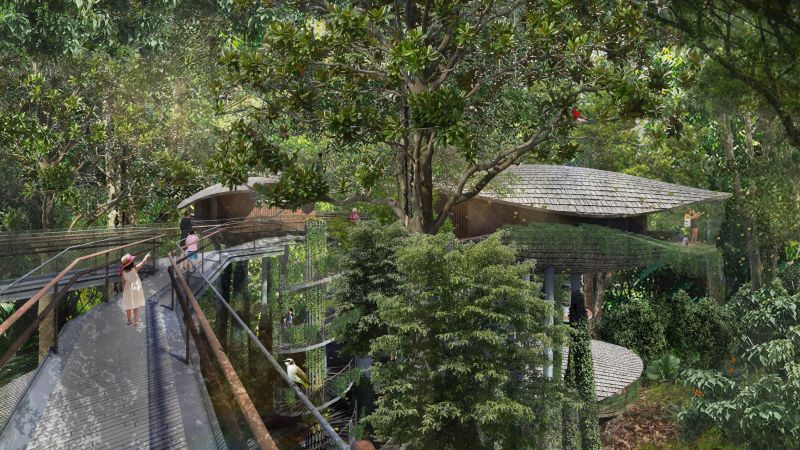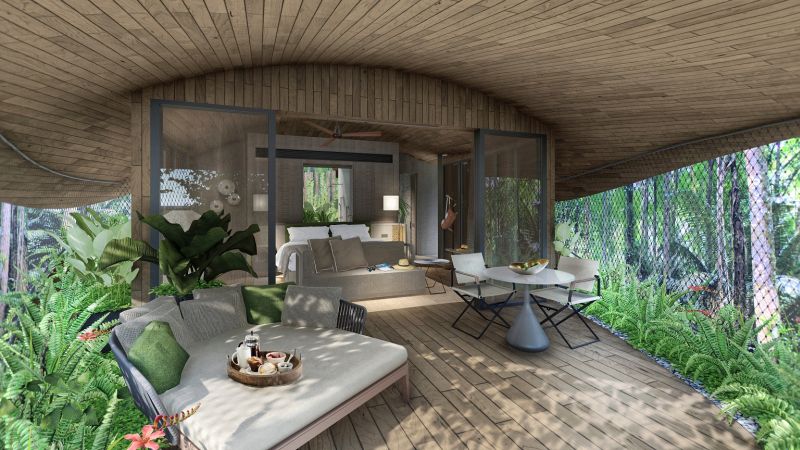 Via: MandaiParkHoldings