Looking for an elegant and comfortable piece of furniture that fits almost any interior style? Then, the Segment Chair along with the matching ottoman is idyllic for your living space. Designed by Sae-rom Yoon, the conch shell-like structure mimics the protective nature of a mother's womb, providing an ultimate sanctuary of relaxation to your body and mind.
As the name of the chair gives away, the structure is made from segmented parts of sturdy dark wood and a footstool with identical wooden finish adds more to its unique style. The segment chair forms crescent shape that continues to creates relaxing armrests effortlessly.
Due to its half-moon shape, the user gets enough space inside the chair to cradle his/her body in a number of positions. It creates a perfect space for you to snuggle inside while reading a book or simply catching up your afternoon nap. Moreover, for extra comfort and coziness, both chair and footstool are upholstered with flexible tufted cushions that can be removed, if needed.
With a modern layout and rustic finish, the segment chair with ottoman is a suitable furniture piece for different interior styles. It will certainly become a centerpiece of any room where it is placed. Even your guests will be impressed by this rare piece of furniture, which also doubles up as home decor unit.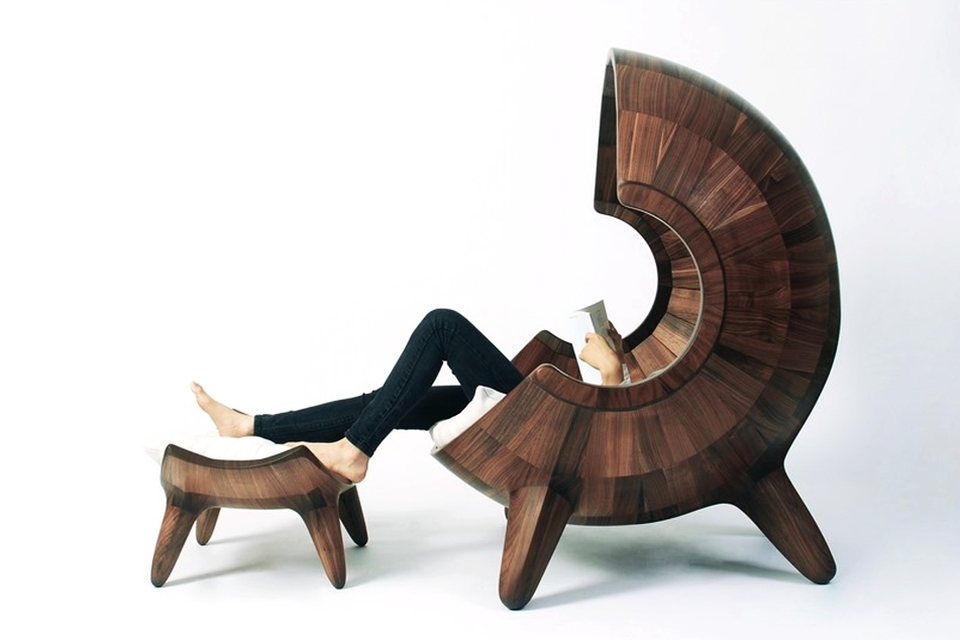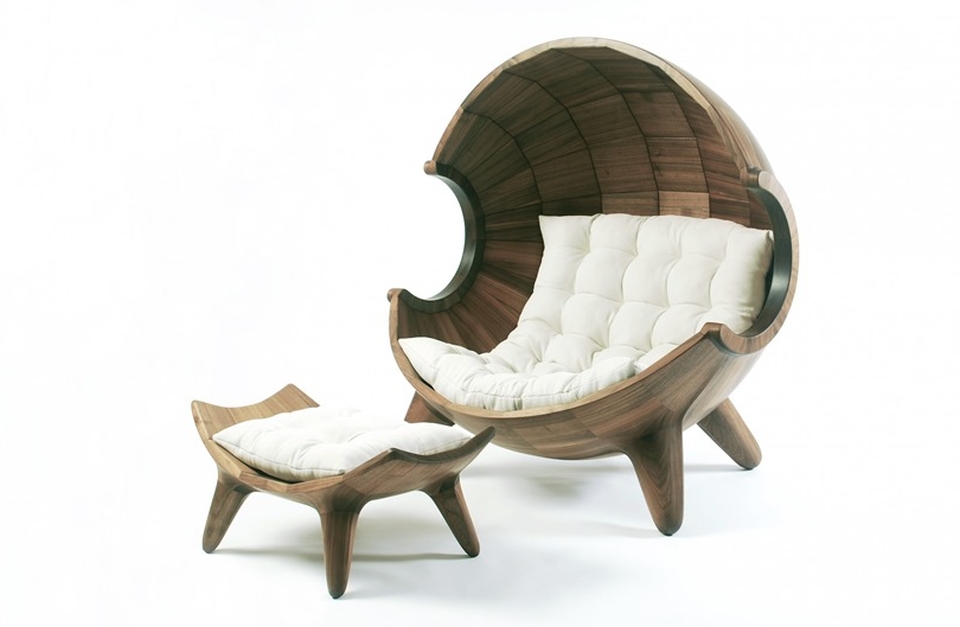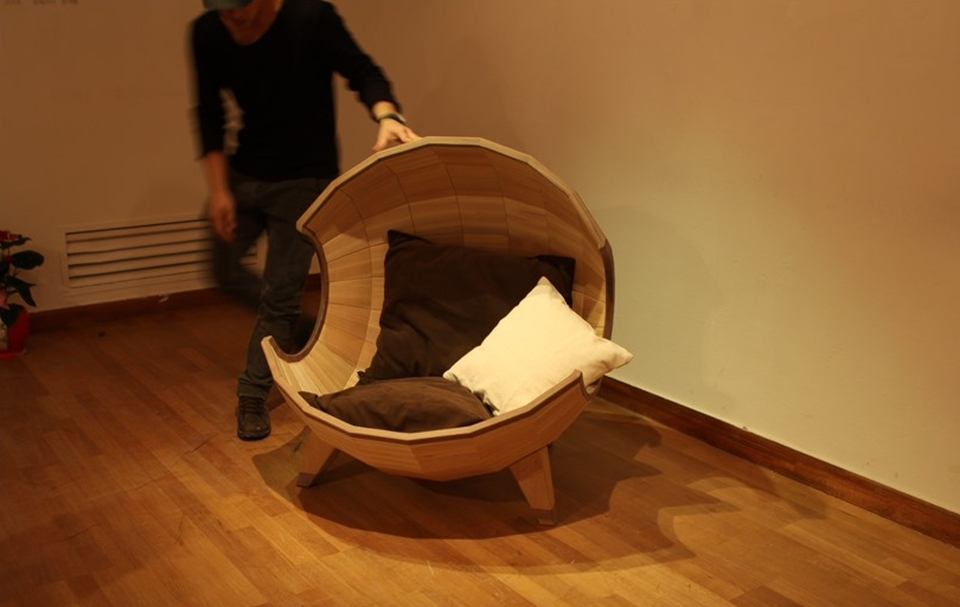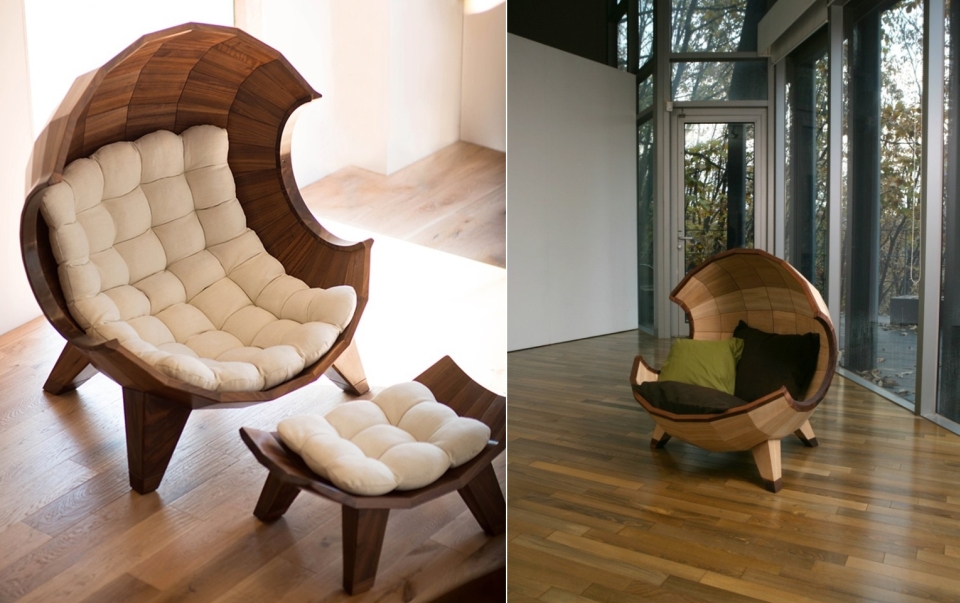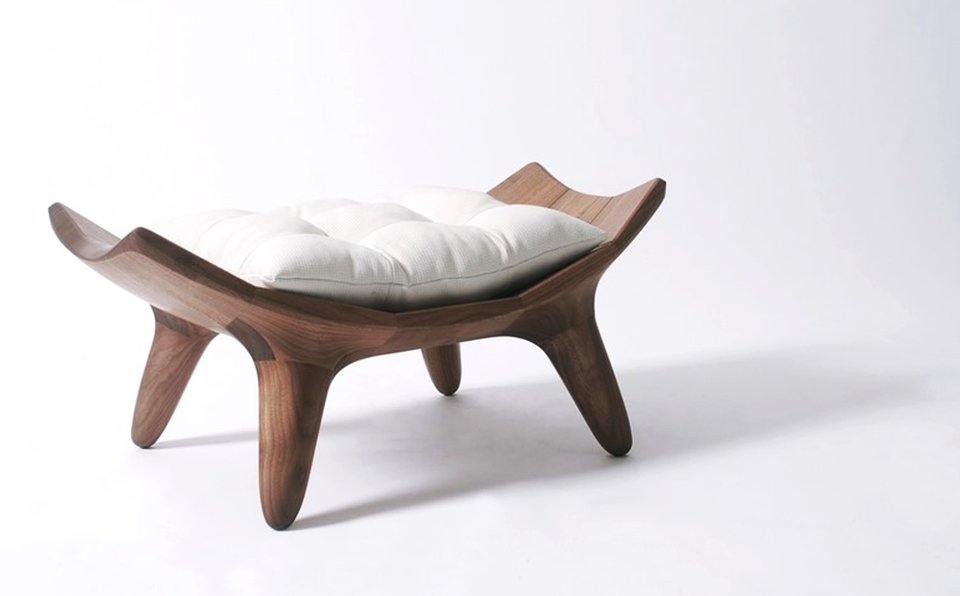 Credit: DesignZoom