We know that some of the best coffee makers like Nespresso can't go without the pod, which are expensive as well as harmful to the environment. To get rid of these pricey and wasteful coffee pods, one company called Spinn created totally self-contained coffee machine in 2015, and now it's available for pre-order.
Smart coffee maker
This high-tech coffee maker is designed to take care of all the steps for you. This means the machine is capable of grinding the beans to perfect coffee powder, heating the water, and spinning the cylinder (hence the name Spinn) to mix grounds with water at right pressure.
Using centrifugal force, the machine spins the cylinder to make better tasting coffee at home, without creating any mess. As the grounds themselves spat into a waste container and a later can be dumped into the bin. Spinn coffee maker also synchronizes with your smartphone via accompanying app. Using the mobile app, you can set schedule for your cups of coffee, choose your preferred coffee type, and also order coffee beans at a push of a button.
Price
Offering end-to-end experience, this smart coffee maker can be yours now – as the company is now taking pre-orders for it. But don't expect it to come cheap. Even the basic model of the coffee maker comes at $499 and the higher model goes up to $999 – depending on the selected features.
However, for a limited time, Spinn coffee machine is available for 40-percent off that means the prices will be between $299 and $599. You can pre-order the coffee maker from the Spinn website.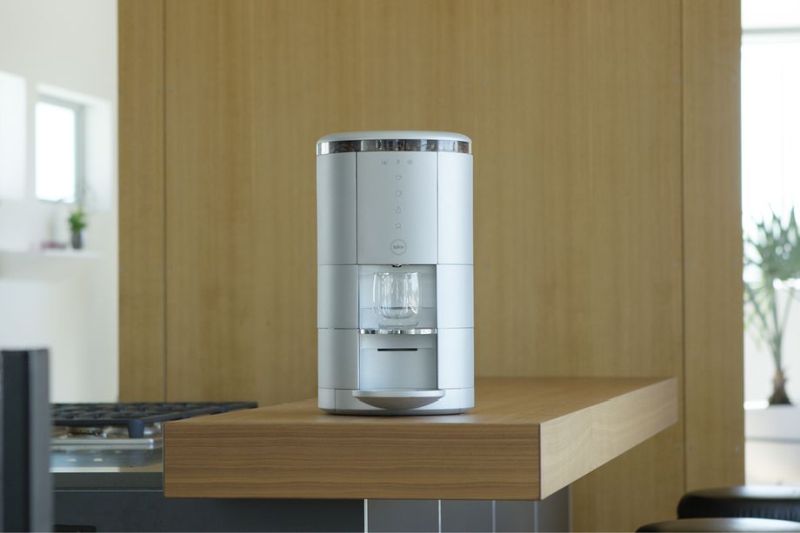 Via: TechCrunch