All natural organisms have got repairing cells to fix their wounds once they're injured. Likewise, trees can also self-heal themselves by releasing bio-resins. Inspired by this therapeutic process of trees, German design company Manufract, co-founded by Marcel Dunger and Florian Meier, has created a line of Self-healing Furniture that's depicting the capability of trees to repair their wounds.
The designers have handcrafted furniture out of broken pieces of wood, which is further filled with an eco-resin to form a rigid, durable shape. Here the resin is used to fill in all the cracks present on the recycled wooden pieces. Instead of hiding the blemishing of these broken oaks, the cracks are highlighted with translucent resin that acts as eco-friendly filler.
According to the manufactures,
Inspired by the self-healing process of trees and we created a new and unique design. If a tree gets injured, it will naturally release resin to close the wound. This natural concept of wound-healing is used for the manufacturing process of these products. Broken pieces of wood are form-filled with a novel eco-resin to get the final shape. Each product is unique and crafted out of broken hardwood.
Besides serving as filler, the bio-resin also adds aesthetic charm to this simple wooden furniture. The translucent resin section forms a kind of light-filter that glows at the cracked divisions. The blue-tinted bio-resin looks like a pond of frozen water, whereas the wall shelf with yellow-colored bio-resin adds golden shimmer to the simple piece of wood.
We must say they contrast between the materials is absolutely stunning, making these wooden furniture pieces a focal point of any space. Moreover, each piece of broken wood is different, so no two furniture units will be the same. This means you'll be getting truly one-of-a-kind furniture for your contemporary residential or commercial space. For more information you may contact the manufacturers on their official website.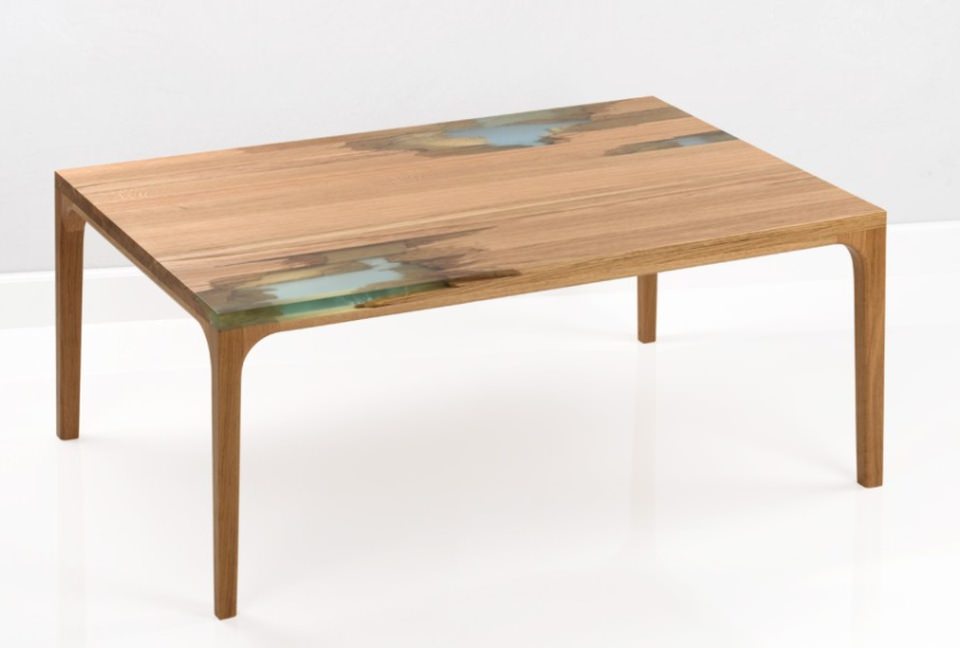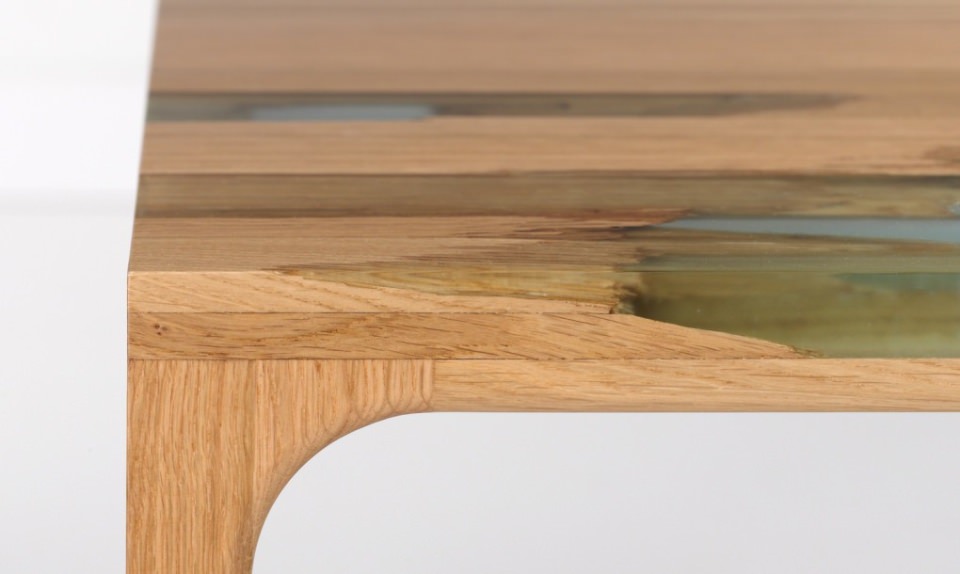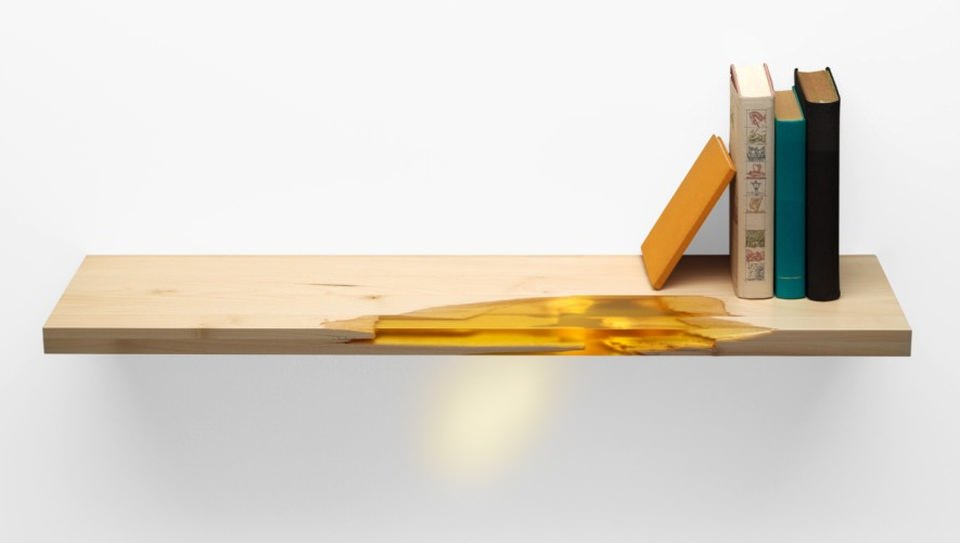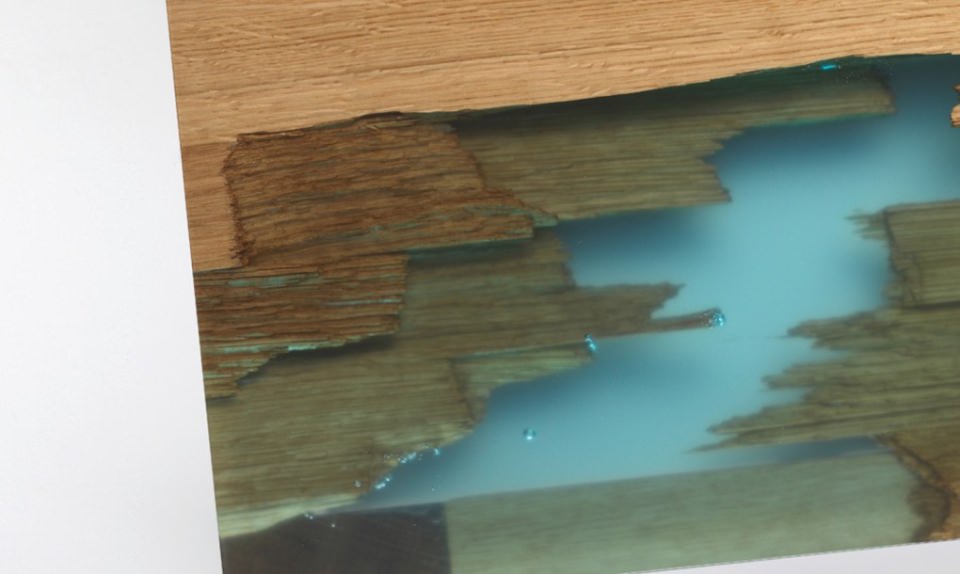 Via: DesignMilk