How amazing would it be to turn on the lights or the music with your clothes acting as remotes? Pretty cool, right? Purdue University researchers have developed such fabric with innovative technology that permits the wearer to regulate electronic devices through their clothing. This technology turns the clothes into self-powered remotes.
This innovative fabric will be first of its kind – a self-powered e-textile embedded with sensors capable of allowing one to control household electric devices.
Ramses Martinez, an assistant professor in Purdue's College of Engineering, said,
It is the first time there is a technique capable to transform any existing cloth item or textile into a self-powered e-textile containing sensors, music players or simple illumination displays using simple embroidery without the need for expensive fabrication processes requiring complex steps or expensive equipment.
Reportedly, the fabric can protect you from rain, stains, and bacteria. The self-powered e-textiles can be washed in a conventional washing machine without ruining the fabric.
According to the researchers, the waterproof, antibacterial and breathable material is based on "omniphobic tribolectic nanogenerators" — which use embroidery and fluorinated molecules to embed tiny electronic components that turn clothing into a remote control for electronic devices.
The researchers at Purdue University are looking for partners to test and commercialize this unique technology. With what's said to be the qualities of the fabric, it might be the time to upgrade your wardrobe.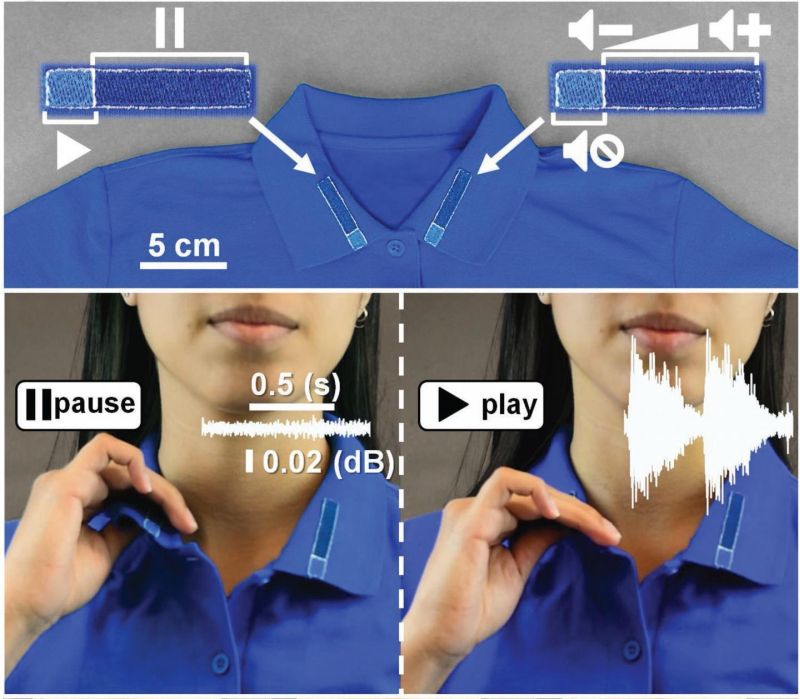 Via: Purdue