In order to reduce queuing time for customers, Henry's Café Bar in London, England is now testing a prototype Self-serve Beer Pump. Created by Barclaycard, the innovative beer pump is meant to accept contactless payments. This ultimately allows the customers to 'order, pay and pour' in just 60 seconds without having to wait in a long queue to interact with a bartender for their favorite drinks.
With this one-of-a-kind device, the patrons have to process their order through a small touchscreen and complete the transaction by tapping a contactless card or NFC device at the base of the pump. The time for the entire transaction from start to finish takes about a minute, which is likely to eliminate wait times at various bars.
The 'Pay @ Pump' system innovation has been designed after a survey that determined at least a quarter of British consumers are expecting to see contactless payment systems in pubs and bars. This technology will surely be beneficial at various bars, pubs, restaurants as well as grocery stores.
Besides that the technology will also be beneficial to several outdoor events and concerts to help speed up service at the food and drink stalls. Britishers can now test Contactless Beer Pump at Henry's Café Bar in London and it will also be available at Barclaycard's British Summer Time Hyde Park in 2017.
Find out more about the prototype here, and see a demo in the video below.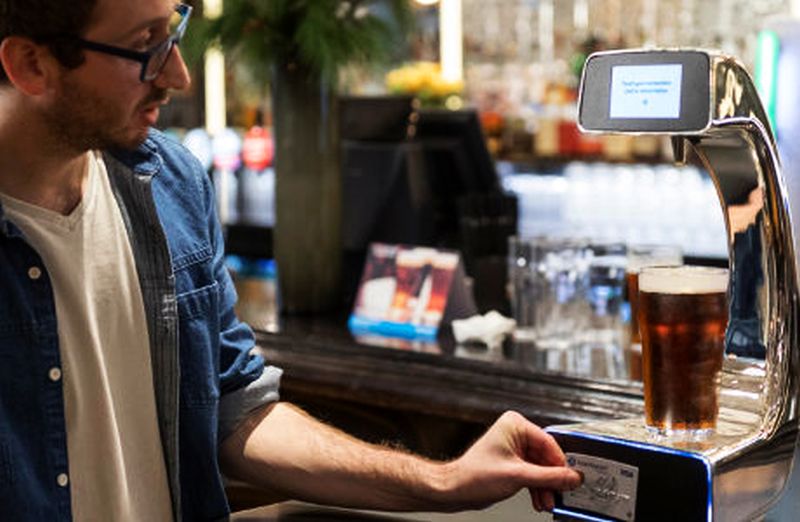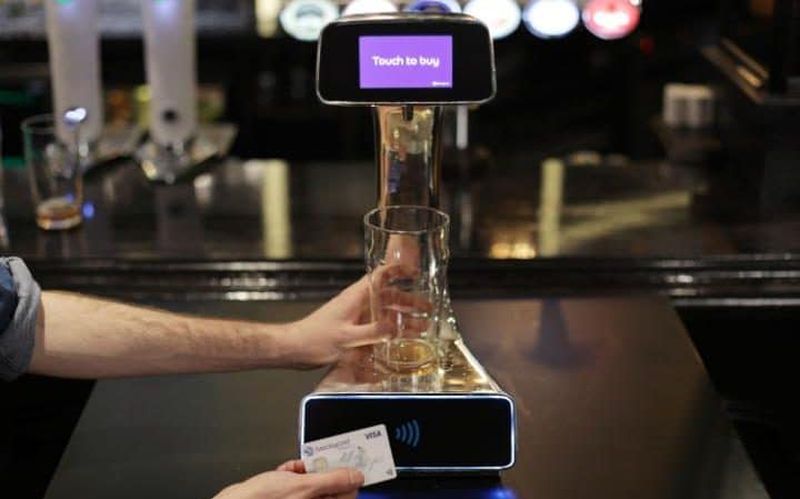 Via: Hackster