Nizar Haddad's passion for green architecture led him to start NH-Architectes in 2011. After getting inspired by many 20th and 21st century architects, he decided to develop Lifehaus project that tries to make use of forgotten ancestral construction methods to create eco-friendly, self-sufficient and economical prototype dwelling in his property in Baskinta. The Lebanon-based company has used locally-sourced and recycled building materials to create a self-sufficient house that has minimum impact on surrounding nature.
This eco house prototype spans over 160-square-meter area and consists of a studio, living room, mezzanine, terrace, greenhouse and a technical room. It generates clean energy from sunlight and features a separate greenhouse to grow healthy food using organic methods. Furthermore, rainwater harvesting system is also included to promote the use of precious natural resource. As of waste management, it employs nature-friendly techniques to prevent pollution of soil, underground water, rivers, and ocean.
Also Read: PassivDom self-sufficient 3D printed house can be pre-ordered now
The structure is insulated using naturally-treated woodchips and sawdust in order to preserve thermal energy of the dwelling, while 'Earthtubes' ventilation system is integrated to ensure natural ventilation with minimum heat loss. It will be partially buried underground to minimize heat loss and make it less vulnerable to earthquakes. Its roof also serves as additional food-growing space. The Lifehaus project will help in promoting ecological awareness through the effective demonstration of its ability to blend into its natural surroundings.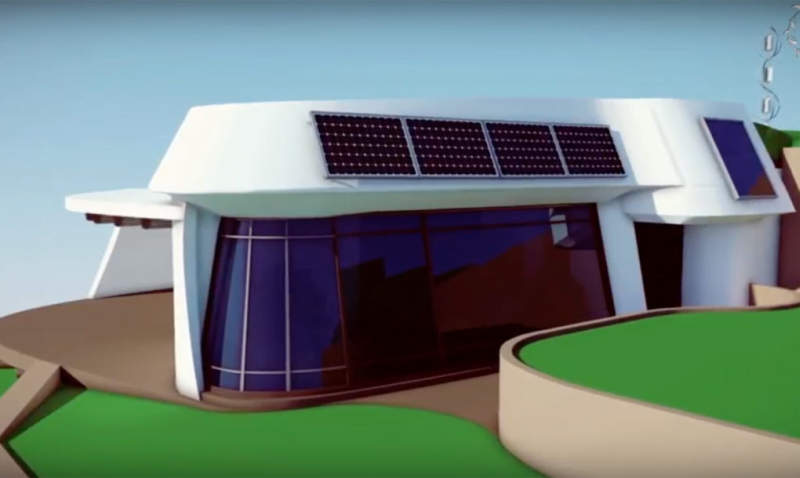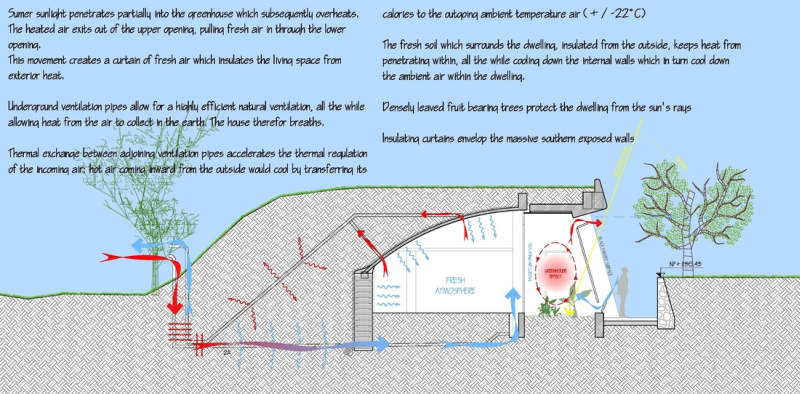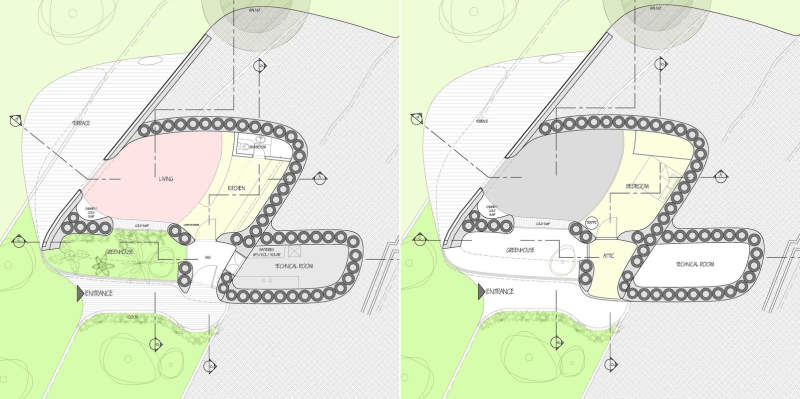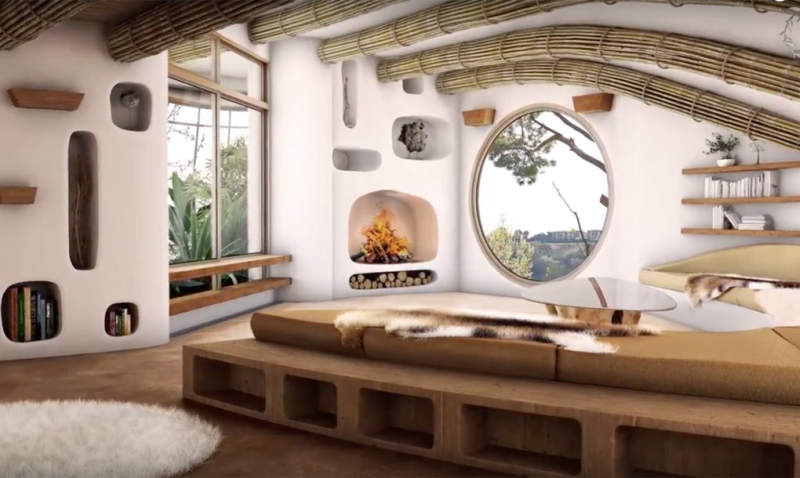 Via: Inhabitat