Elevated from the ground on V-shaped metal pillars, this self-sustainable shipping container house is built by Casa Container Marilia in the Sao Paulo state in Brazil. Named Hanging House, it repurposes shipping containers and uses nearly 80-percent recycled materials for construction.
The project's theme was to build a country house that integrated with the local ecosystem and also took care of sustainability and recyclability. For this reason, the construction system with recycled maritime containers was adopted.
The interior walls are made using demolition wood while the green roof with rainwater harvest system, thermal and acoustic insulation are other eco-conscious highlights of the house. The walls of the Hanging House are insulated with thermoacoustic blanket for thermal comfort.
It is a two bedroom and two bathroom house, with no television or Wi-Fi system so that inhabitants can enjoy the surrounding nature the most. There are two wooden deck balconies to interact with native trees and enjoy the fantastic views of the rural ​​Campos Novos Paulista – Brazil.
Also Read: Striking Orange Shipping Container Home in Colorado with Epic Mountain Views
The nature-filled location of the house under several trees provides shading all day long. Its foundation in a V shape is designed to minimize the impact on the land. Furthermore, the house has no air conditioning system and maintains a pleasant temperature even on a hot summer day.
Apart from the fact that it is a self-sufficient living unit, its wood-paneled interior design is also very appealing!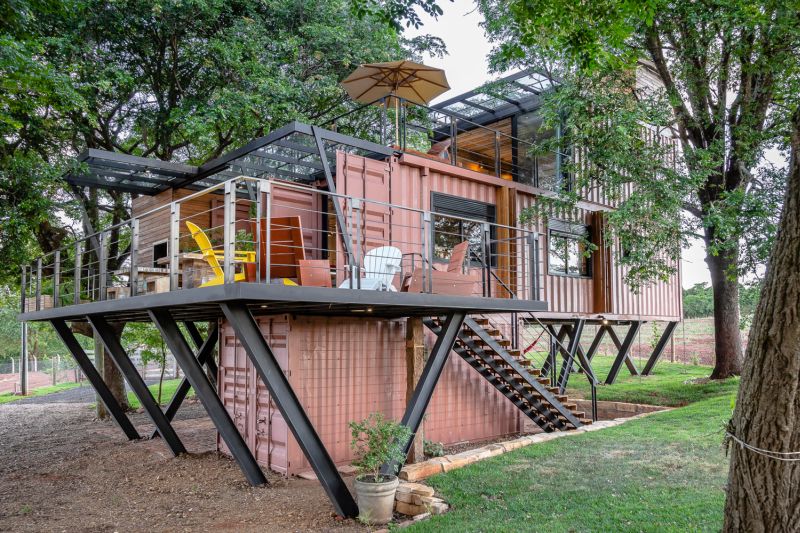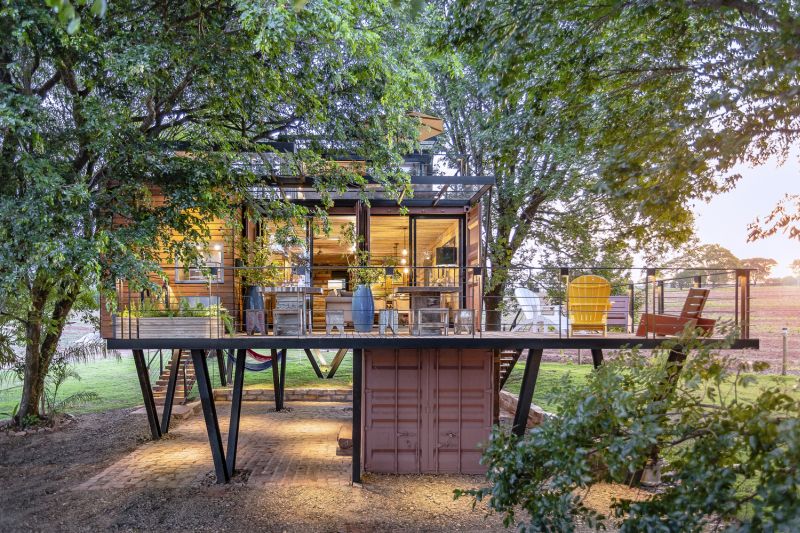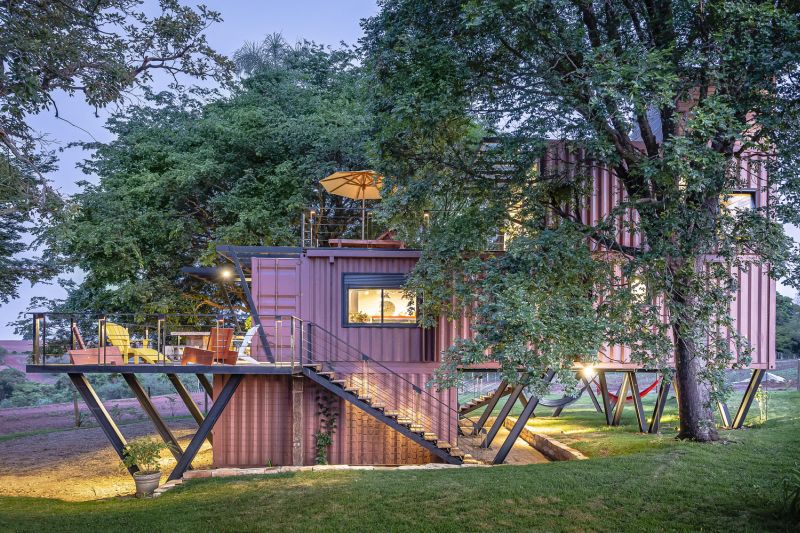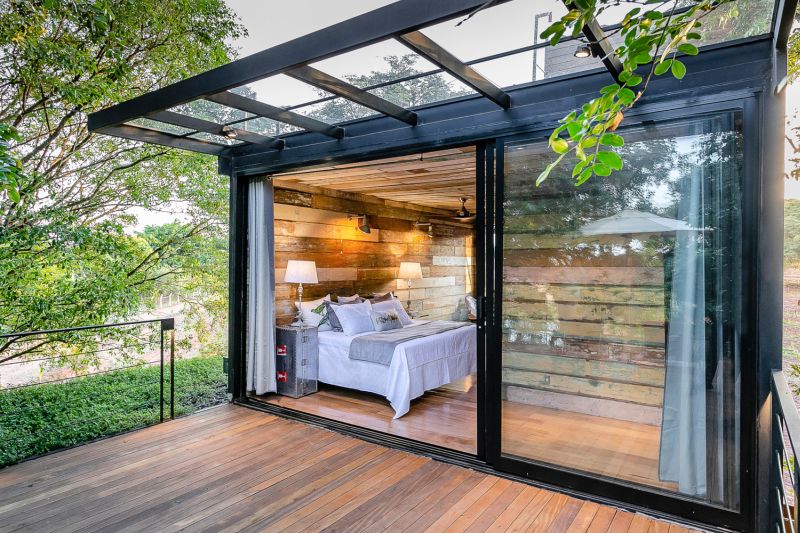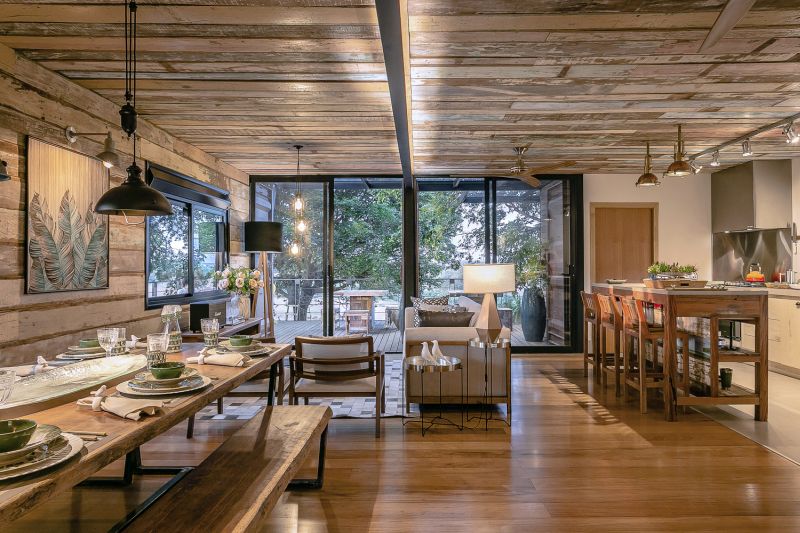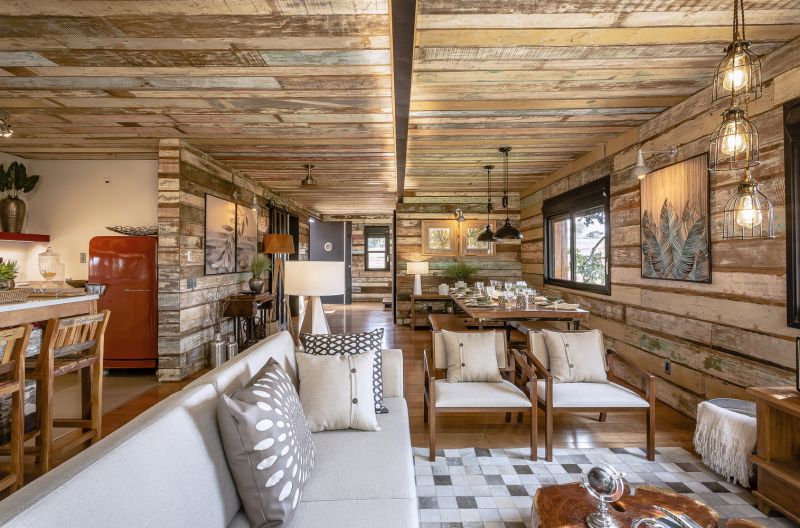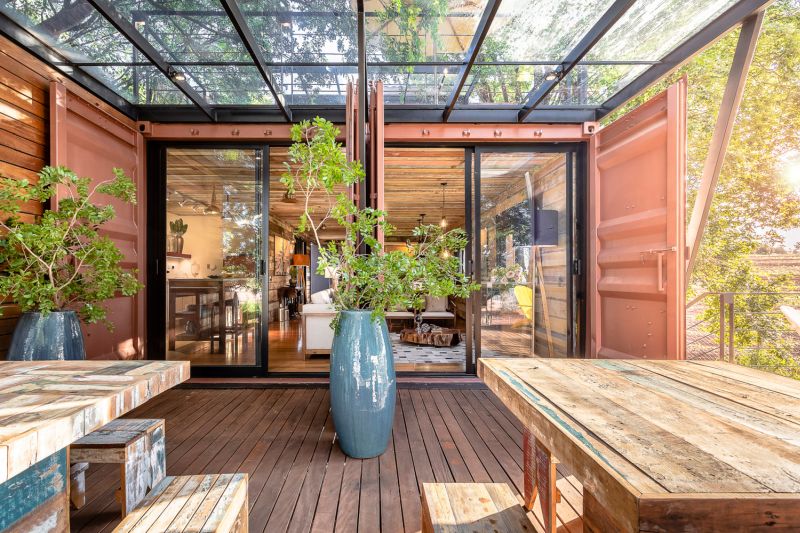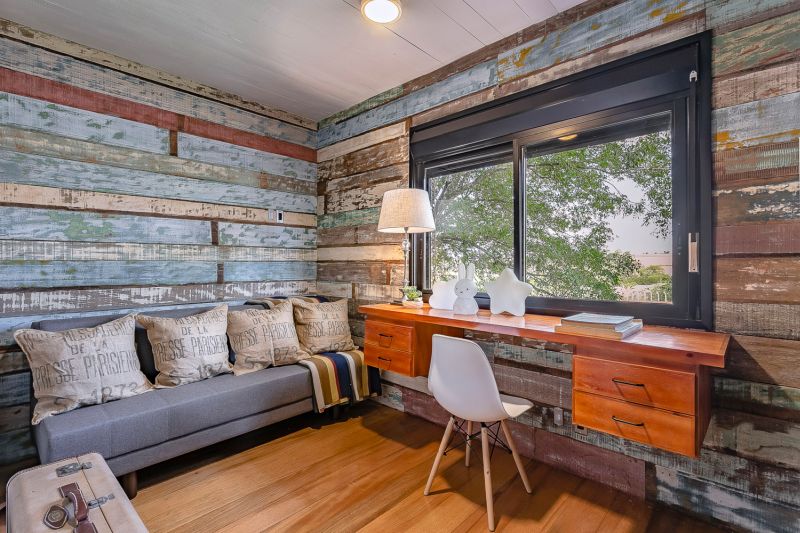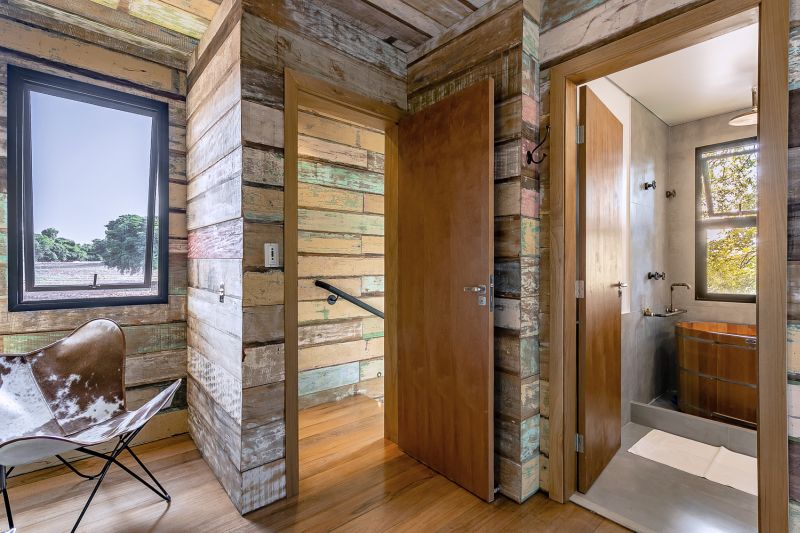 Via: ArchDaily