Garden Igloo is a perfect tiny space for homeowners who love being close to nature. This transparent semi-spherical shed comes with a step by step guide to build it exactly the way it is shown in the picture. Due to its lightweight structure, even a single person can easily construct this igloo alone. The structure can be placed over any sized patio because of its amazing geometric dimensions that occupy maximum ground area utilizing very less material.
The fully assembled structure covers an area of over 10 square meters with a diameter of 3.6 meters and a height of 2.2 meters. This portable garden shed offers enough space to keep bamboo chairs, bean bags or lounge chairs inside to relax comfortably.
You can place your favorite plants or flowers pods inside it, forming a small greenhouse during spring to enjoy the peaceful lush green environment all around you while relaxing on your chair. During extreme summer days, you can cover the tiny igloo with an opaque material like a summer canopy to avoid harmful sun radiations.
The dome-shaped greenhouse igloo can be completely closed on zipping up its transparent entry door during winters or monsoons. This closed shelter will then become your tiny hub to enjoy a piping hot coffee.
Besides a greenhouse, this garden igloo can also function as a playground for kids, a garden shed, a conservatory, a cover for Jacuzzi or any other use that you may think of.
When not in use, it can be folded into a small package of dimensions 31 x 16 x 12-inches and 23.2 kg, thus, making it easy to carry and store in a drawer or cupboard without occupying much space.
You can buy the Garden Igloo online from the official store for €499 (~ US$675) and build your own hideout in the backyard.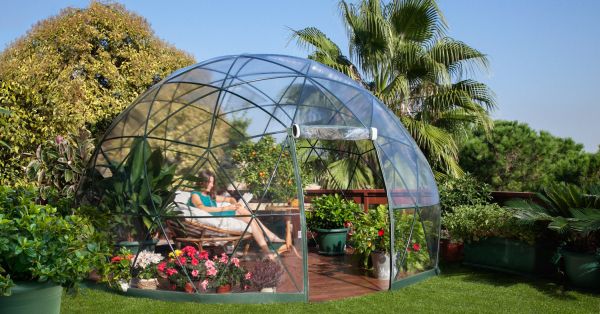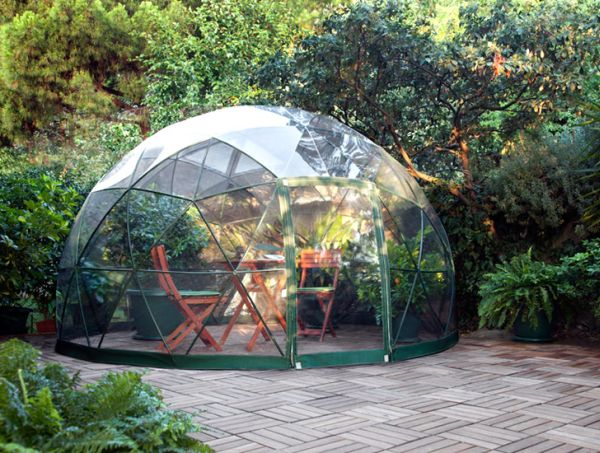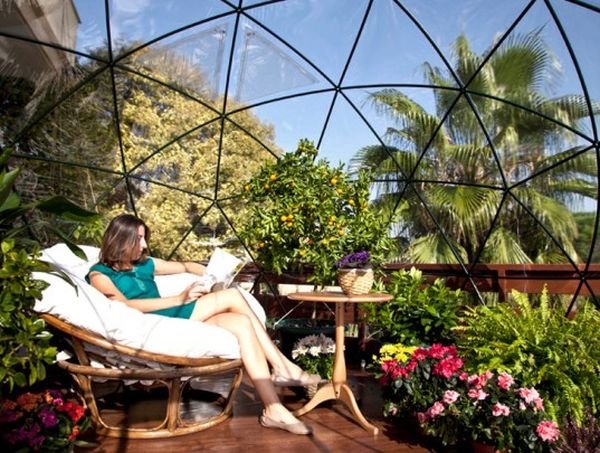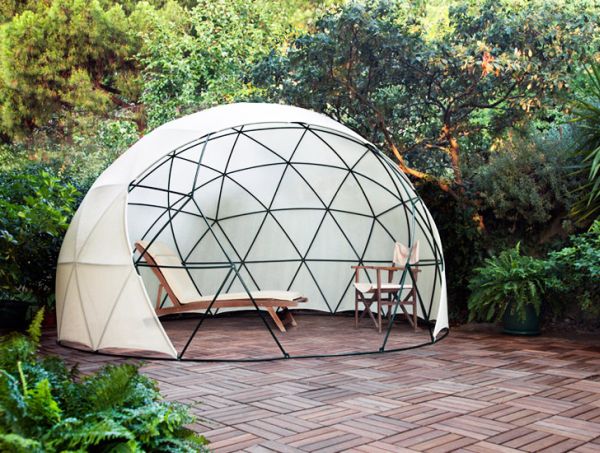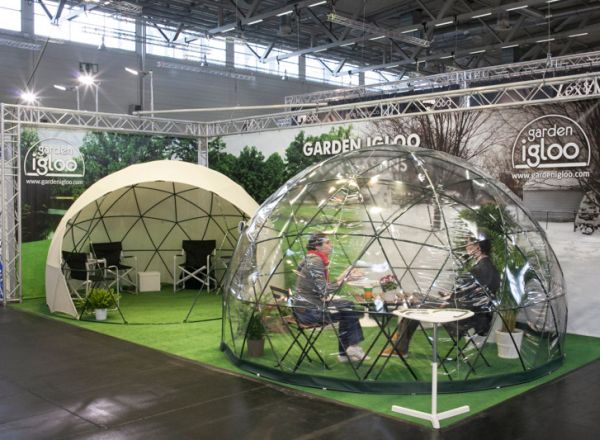 Via: Inhabitat