Sensor-based water flow control taps are actually not new when it comes to the scope of those modern shopping malls and high-end households. Their mechanisms basically entail that once you place your hand in that sensor 'zone' of the tap, the water automatically comes out of the contraption; and correspondingly as you remove your hand the water instantly stops from flowing.
Anyhow, we have come across the Soltronic 8101 tap by Ramon Soler that does things a bit differently (at least visually). Comprising of an elegantly curvaceous shape, the tap's functionality is denoted by the minimal essence of its design that totally eschews any obtrusive components.
This clearly goes by the unpretentious dictum of 'what you see is what you get'. Powered by four 1.5V batteries and an infrared sensor, the mechanism also saves water, as it completely traverses the time gap you would require to rotate a lever in conventional taps. In fact, the creators tout that our daily water consumption would be reduced by half due to this efficient working system.
Moreover, the Soltronic has another novel feature that directly improves upon the ambit of user convenience. This thermostatic attribute allows the mechanism to keep the maximum temperature of the flowing water at just 38 degrees centigrade.
This, in turn, ends the possibility of receiving those scathingly hot water spurts, thus making the tap totally safe to be used by all family members of your household, including the kids.
Price: £328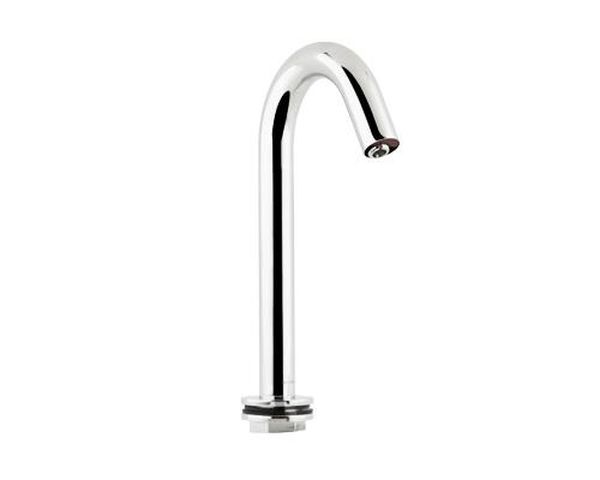 Via: Infurma