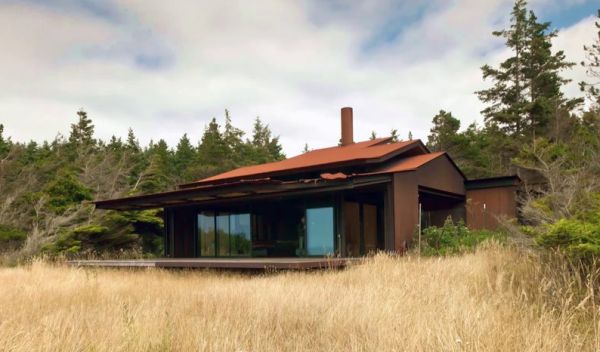 Situated in the San Juan Islands of Washington, the Shadowboxx house is a kind of kinetic sculpture that is built for living. You can integrate the house in any place you desire. Designed by, Olson Kundig, an architectural firm based in Seattle, the house features shutters that fold down to reveal the floor-to-ceiling glass walls. These glass walls can be retracted to be completely open.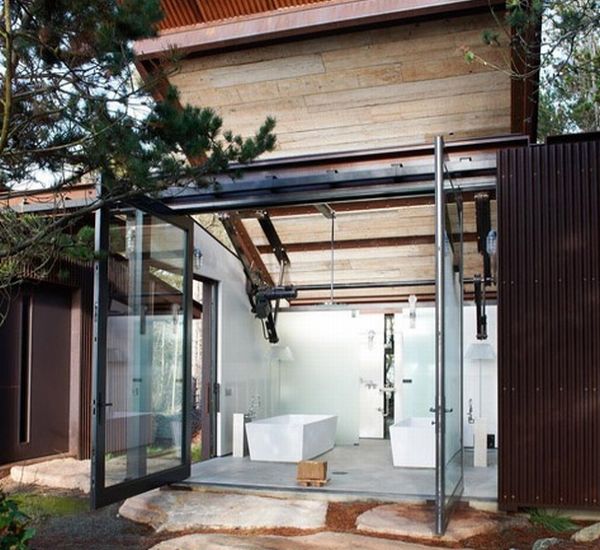 Inside this adjustable box, you will find a gallery that is equal to the length of the house. Two steel clad doors slide open to the cloud room (living area). The bunk-room surrounded by retractable glass walls consist of six custom-designed rolling platforms that serve both as sofas and beds. This room can therefore be transformed and used in a different ways. The roof of the bathroom opens up like a cigar box on pressing a button. You can also extend the deck according to your requirement. The owner can also use the awning shutters to safeguard the house from weather elements and for security in ones absence.
All the materials used in the construction of the house are tactile. These include rammed earth floors, reclaimed oak floor planks, unpainted gypsum board and steel walls etc. You can enjoy living amidst the nature while actually living in this house.