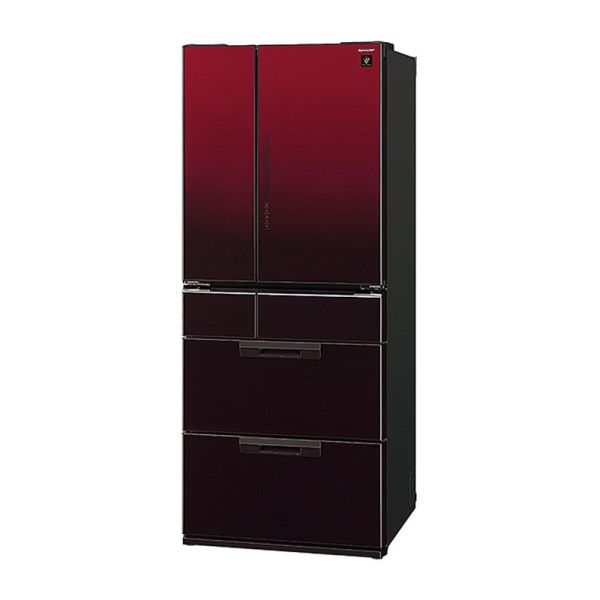 A few days ago, Korean electronic giant Dongbu Daewoo launched their NFC enabled refrigerator. Well, the Japanese are now 'technologically' catching up on their heels with Sharp's six new models of Plasma Cluster refrigerator. Endowed with power saving attributes, the refrigerator comes with slew of hi-tech features that not only notch up on the user experience but also deal with safety and security in calamitous situations like earthquakes.
Starting with energy efficiency, the appliance has a special 'Power-saving 25' mode that allows the fridge's artificial intelligence to 'fine tune' the usage pattern. This fine tuning entails a sleep control and a pause in ice-making function when the door is opened and closed. So, what's in it for you? Well, according to the company, the mode might save the user 25 percent of total power consumption of a normal Sharp refrigerator.
As for the user experience, the Plasma Cluster refrigerator has its very own voice and the message system that shares info and alerts the owner. For example, the fridge can 'tell' you how many times the door has been opened in a day, or what is the setting required for optimized refrigeration.
We also mentioned something about the safety and security features of the Plasma Cluster refrigerator. In this regard, the appliance showcases the industry's very first 'thin lock' mechanism. When activated, it  automatically locks the left and right side doors of the refrigerator compartment, while also suppressing the deviation of the center of gravity. This ambit controls the swing of the refrigerator in case of earthquakes (which is quite frequent in Japan), thus securing the food items inside the fridge during emergency situations.
The Plasma Cluster refrigerator will be commercially available from 10th December, 2013.
Via: Sharp