With a motive to catch up with iRobot's wirelessly controlled cleaning robots, Sharp has upgraded its super-intelligent Cocorobo series of robot vacuum cleaner RX-V100 with Cocorobo Navi function, which allows the vacuum cleaner to be controlled from outside the house using a smartphone. The Navi function lets a user chalk out a cleaning routine for the robot cleaner using a visual map with a layout of the house on the user's smartphone.
Even when the user is out of the house, he/she can create a cleaning plan easily using the smartphone app, letting the robot know routes it has to follow and the places it has to clean. The Cocorobo has a camera embedded in it, so it can also be used to keep a check on the pet or a toddler at home, though a LAN connection at home is required for the same.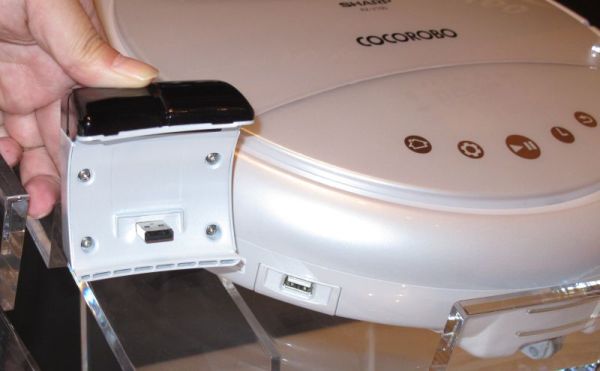 Other than the smartphone-controlled feature, Sharp has also developed a Home Appliance Controller – an infrared remote control that sticks to the Cocorobo's USB port and allows other Sharp devices in the house to be controlled remotely. Presently Sharp TVs, air conditioners, LED lights and Slim Ion Fan are the devices which can be remotely controlled via the Cocorobo cleaner using a smartphone. Other home appliance will soon be updated to avail the facility, Sharp also has plans to allow the robo cleaner to support other companies' products in the near future.
Besides the app and the Home Appliance Controller, Sharp has also announced a smaller 75,000 yen (approx. $900) Cocorobo RX-V60. The smaller size allows new Cocorobo to maneuver around unreachable space (for other cleaners) in the house with better cleaning ability.
Via: Techon/AkihabaraNews