Have you ever thought of having a lounge chair that can change the way you relax in outdoors? A startup working with Blink Innovations, a New York-based venture lab, recently launched Shaze – a portable, modern lounge chair packed with smart features.
The foldable lounge chair is rust-proof and entirely waterproof with IPX6 Waterproof Standard Rating and has four high-quality water-resistant speakers, so if you feel like sitting out in the rain listening to music, you're good to go for it. A 10,000 mAh removable battery onboard, capable of holding over five hours of charge, can function efficiently below zero to over 200 degrees °F, allowing smart features to operate under extreme weather conditions. You can always stay connected with family and friends with the help of a USB charger offering an output of 2.1 Amp to fully charge your cellphone four times.
In case you feel like having an ice-cold drink, the insulated cooler with a removable ice pack, spacious enough to house six cans, will get the job done for you. A spigot at the bottom helps you drain out ice water. A storage box with three-digit lock combination ensures the safety of your valuables like wallet, keys, phone while you take a carefree stroll on the beach. Duel storage pockets, a stretchable towel holder and a personalized pillow will surely add to your comfortable lounging experience.
Shaze is lightweight; only 10 pounds. Collapsible design and two padded backpack straps make it convenient for you to carry it anywhere. It can withstand 300 pounds of weight. Color range, navy blue, pastel pink and camouflage, offers the user an option to choose the desired shade. The deluxe edition with options like a detachable solar panel and a slim table attachment is also available for a fairly higher price.
Shaze is undoubtedly an appealing 21st-century lounge chair built for your next outdoor trip.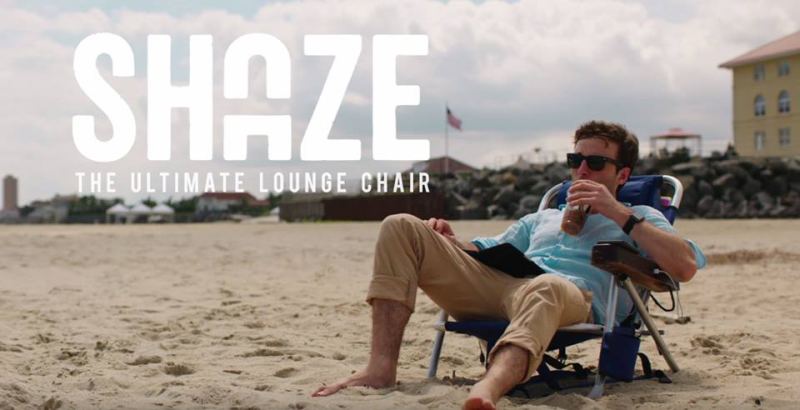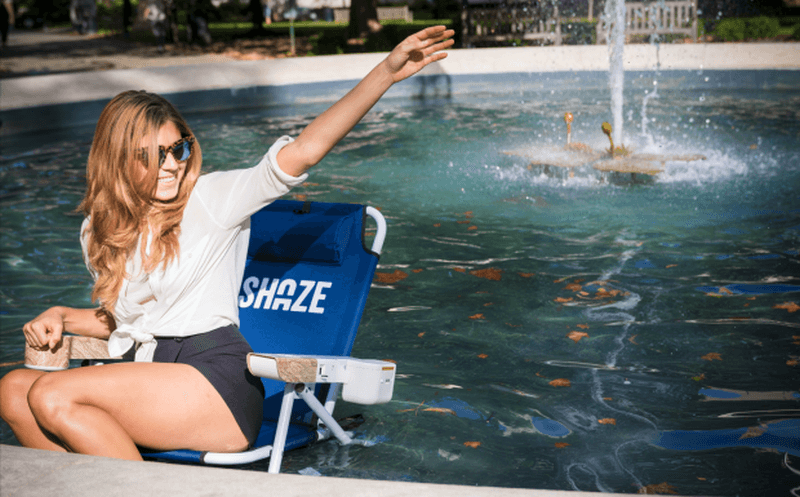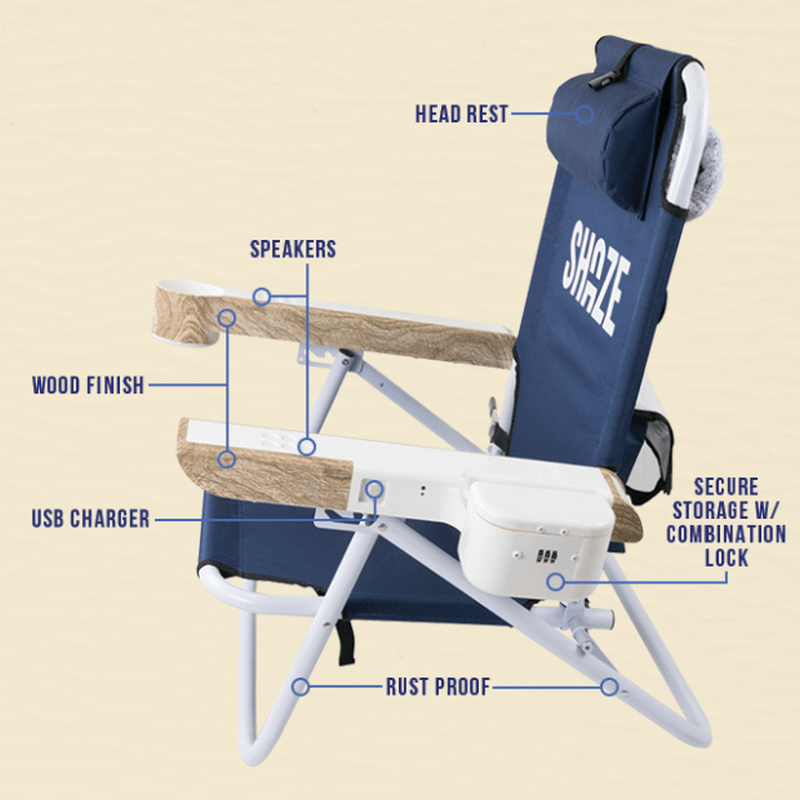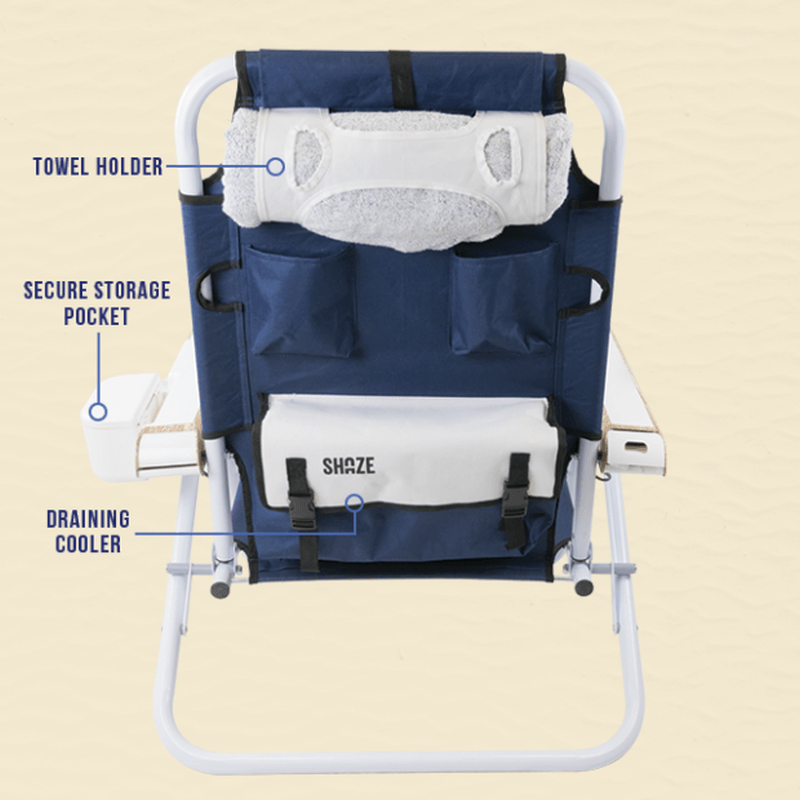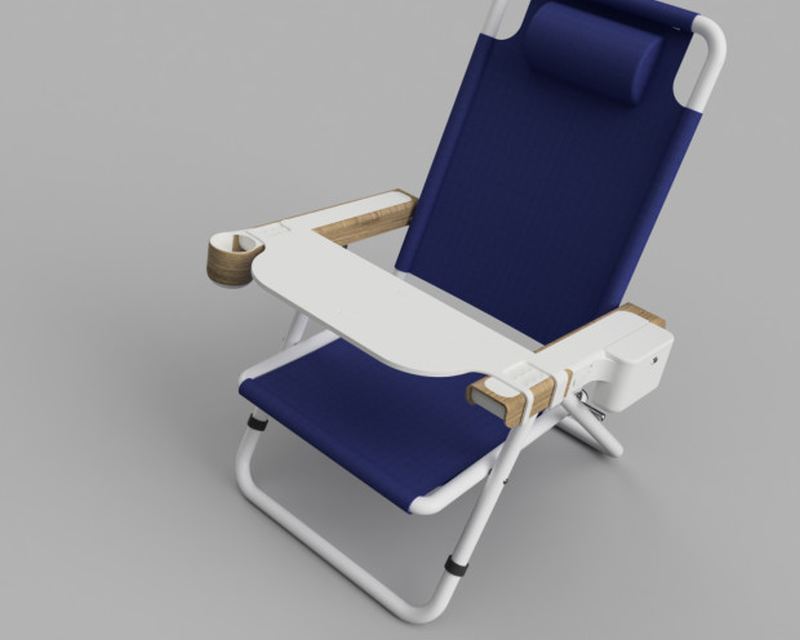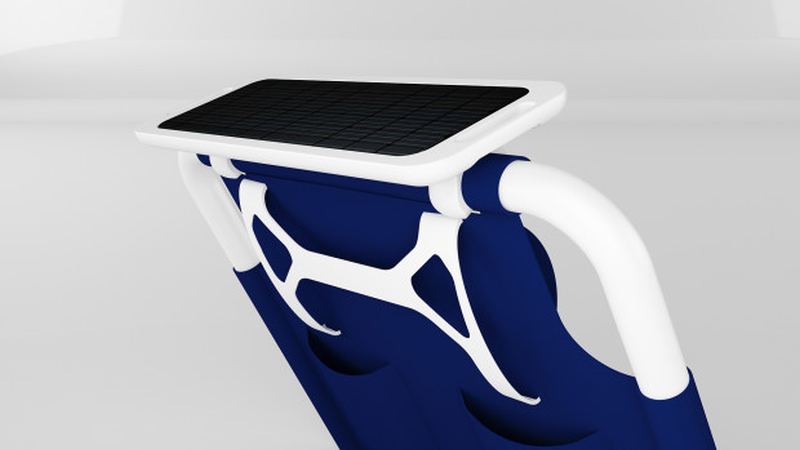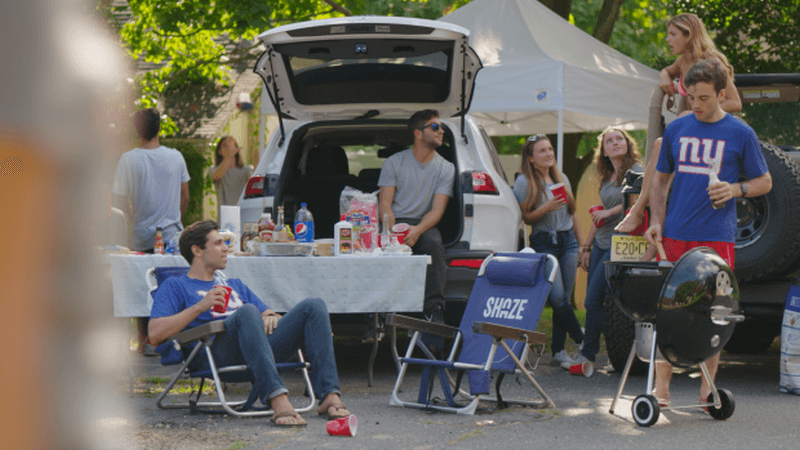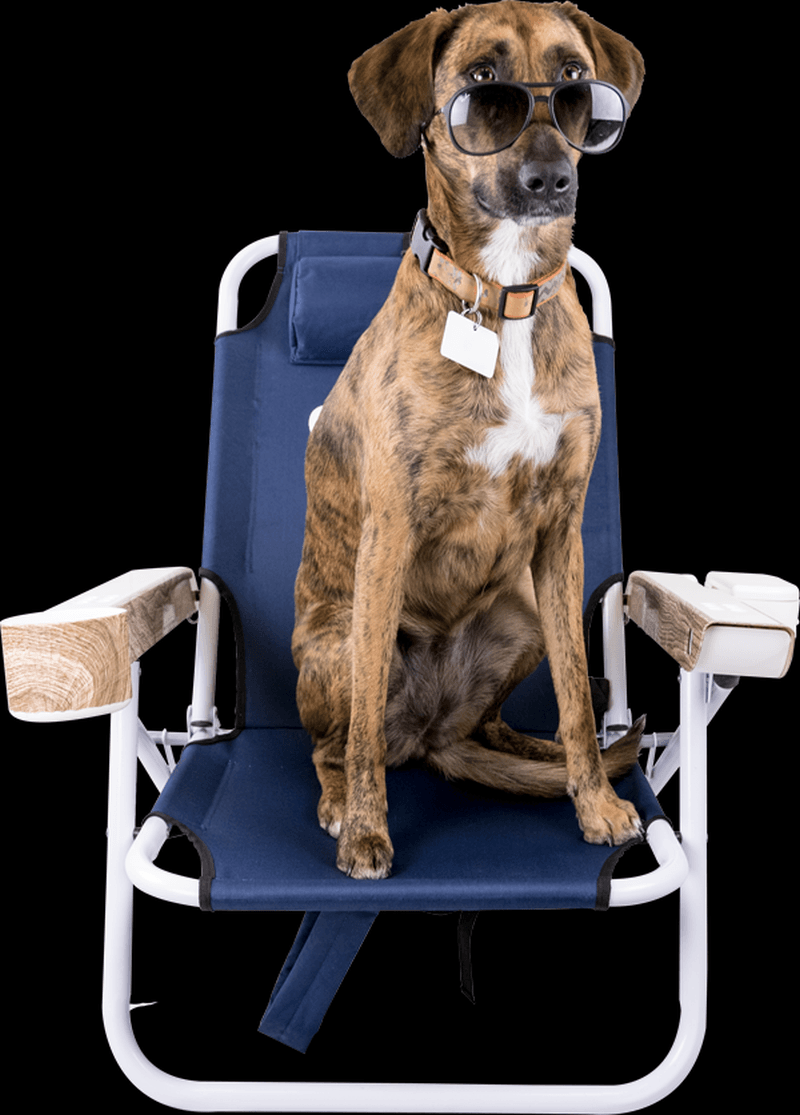 Via: Indiegogo