A Washington-based couple recently created a modern tiny house-on-wheels named Shed, which perfectly demonstrates how to use space-saving techniques to make any space feel larger. To make the house spacious, they placed all the furniture efficiently and designed the roof in such a way to provide extra space. Moreover, they added big glass windows & doors to connect the space with outdoors, and also to make it light efficient.
Both Samantha and Robert are travel enthusiasts, so they have ample experience of traveling to distant places with the least available information and facilities. Both have to spend most of their time at the job for making their livelihood; therefore they worked on weekends to complete their 204-square-foot tiny home.
They have used several modern details to make their house spacious and finished building it in just 14 months. In this house, the available space has been segregated according to their needs, habits and the amount of time they spent in a particular area.
The exteriors of this innovative mobile home are more like a shed, but the wedge entry alcove and barn roof add some interesting detail to its front. While we talk of the interiors, dark wooden floor all over the house beautifully contrasts its light-colored walls. The big glass windows and door let adequate light come in to brighten the space fascinatingly.
A big sofa lies adjacent to the glass window to maintain comfort in the lobby area, and the stairs-cum-storage boxes in a tiny house style make it space-efficient. The television is fitted inside a wooden frame which goes with the elegantly-designed bookshelf.
By the side of the lobby; the kitchen includes fridge, gas, optimal-sized sink, and other common amenities. The couple even utilized the leftover spaces in the kitchen as shelves for storing utensils, glasses, bottles etc. The kitchen appears open & large as you get a panoramic view of the interiors from every angle.
Just above the kitchen lies a loft bedroom with elongated windows that make it comfortable enough for relaxation. The bathroom combined with the toilet has an externally accessible gear store on one side, and despite the low ceiling height, they solve the purpose.
The couple has described the entire designing process of this house in their blog dubbed Shedsistance. They left us all with a good idea on how to make tiny homes feel larger by efficiently applying space-saving techniques and arranging the spaces according to the needs.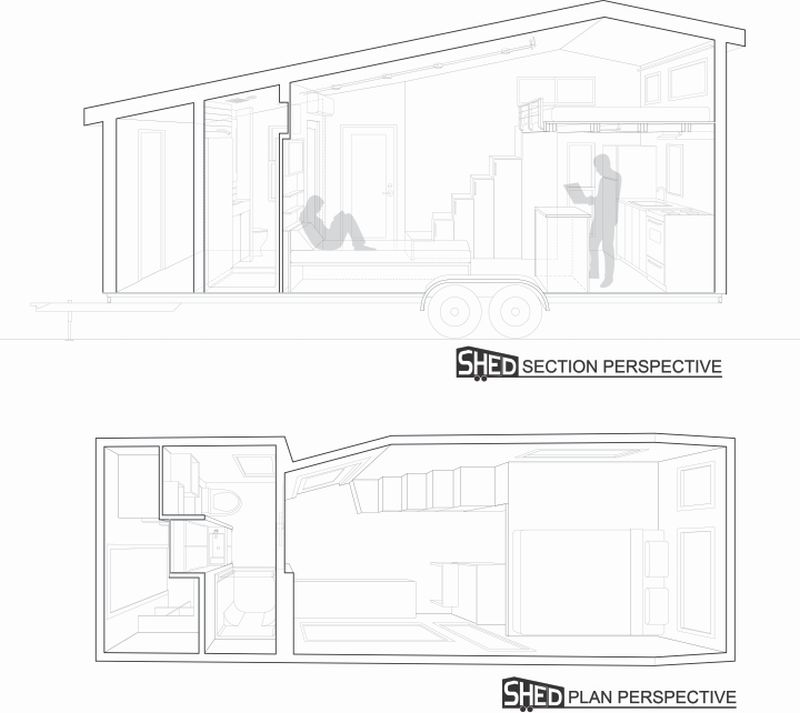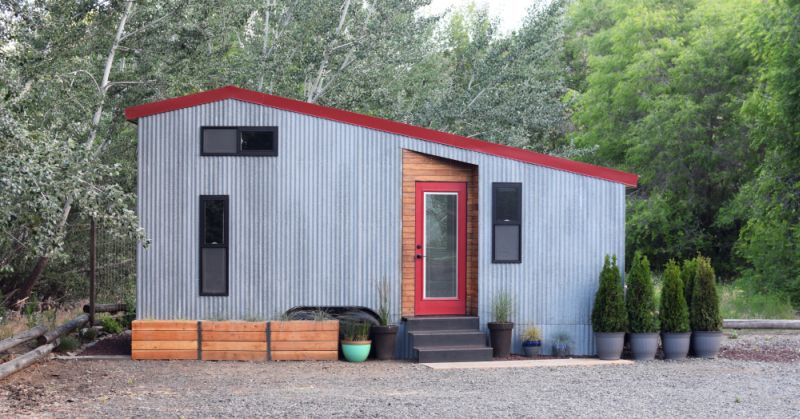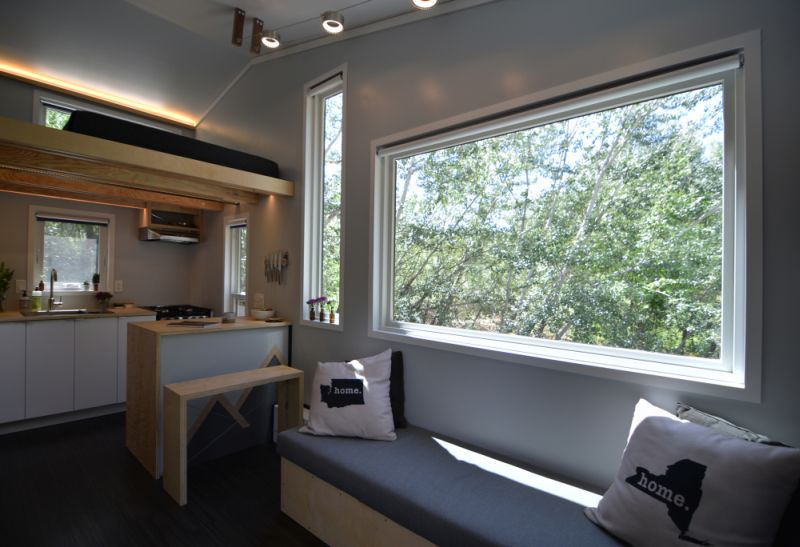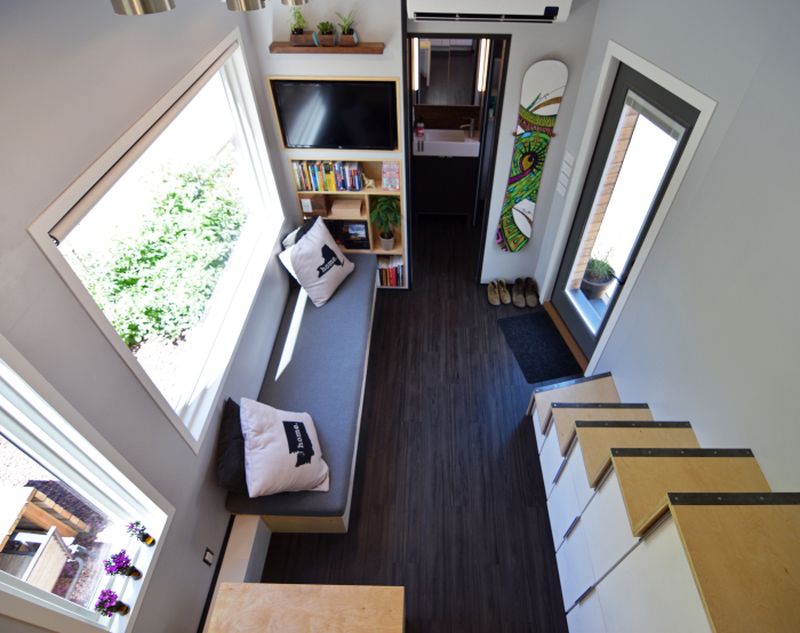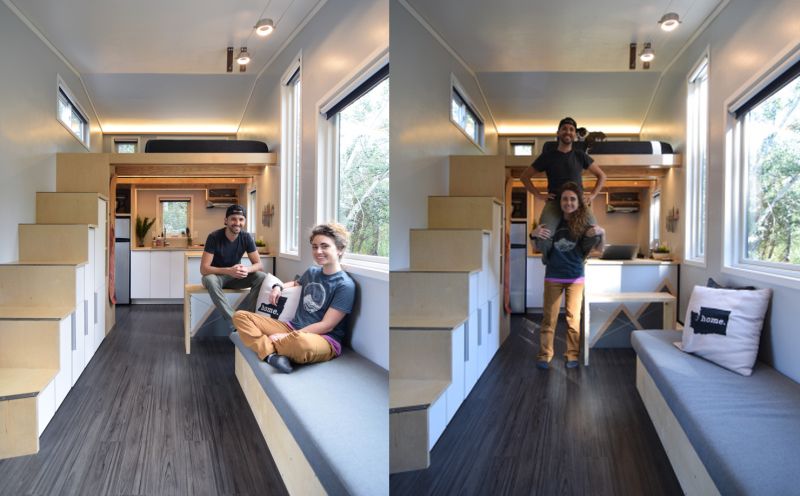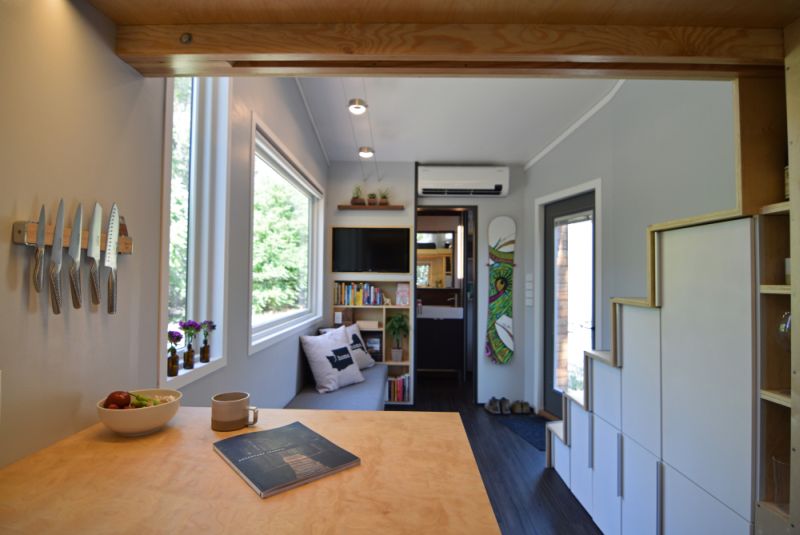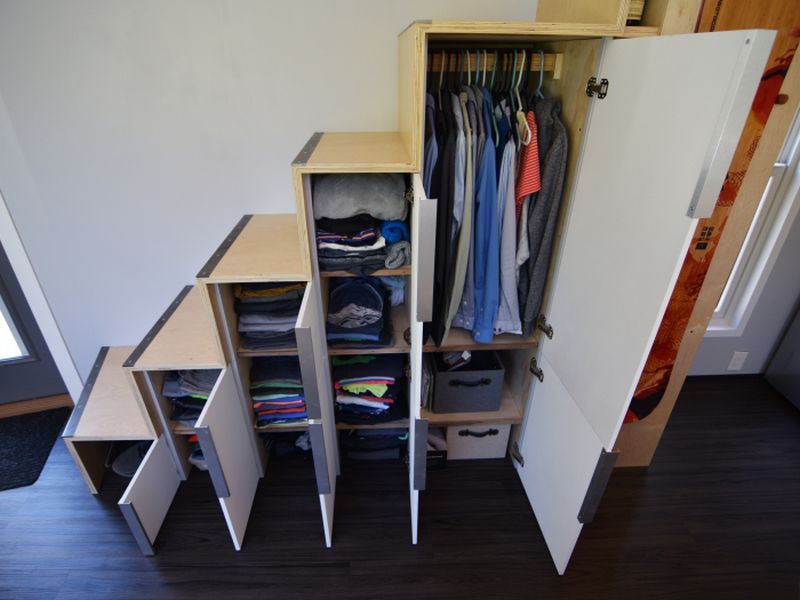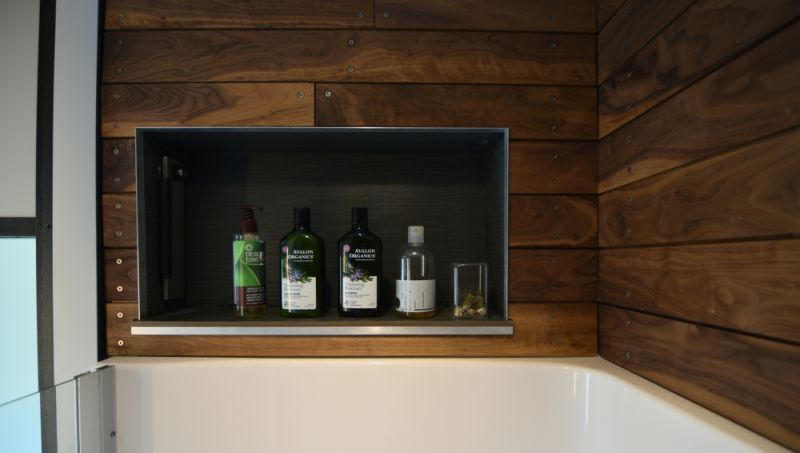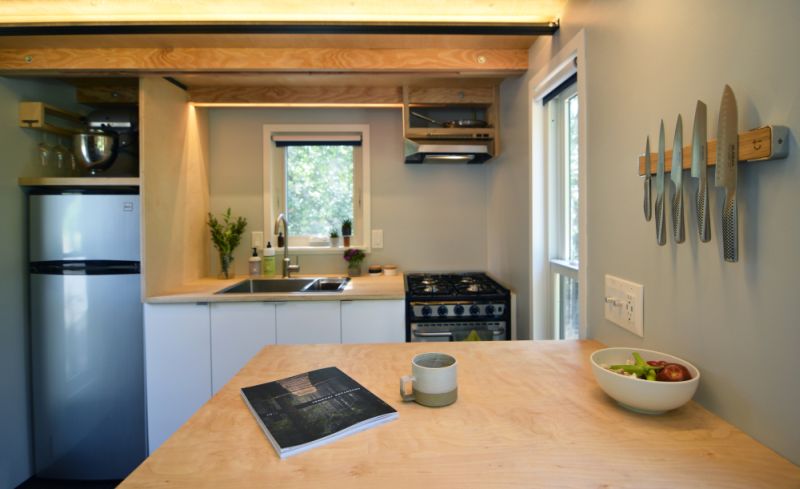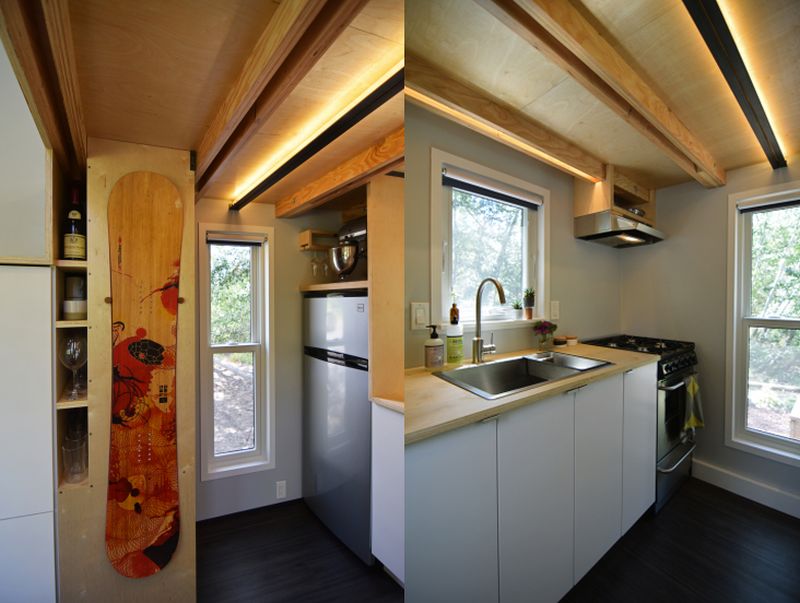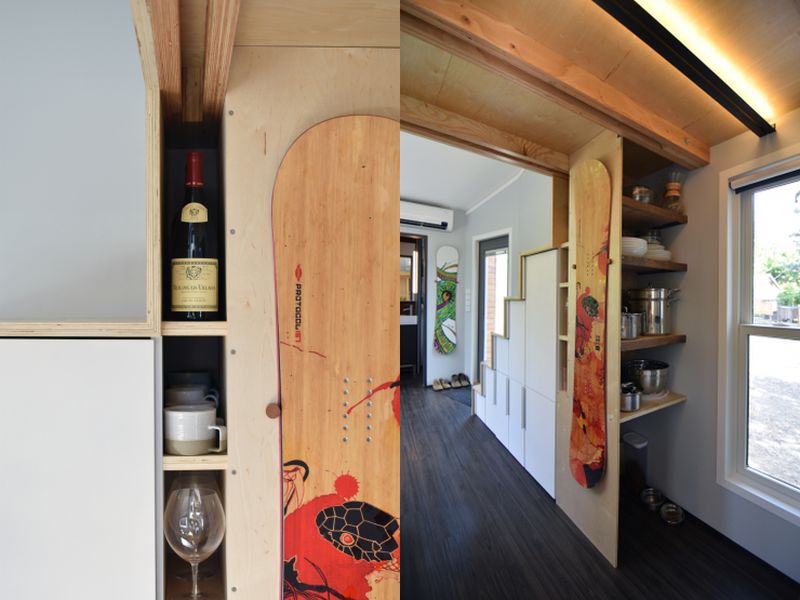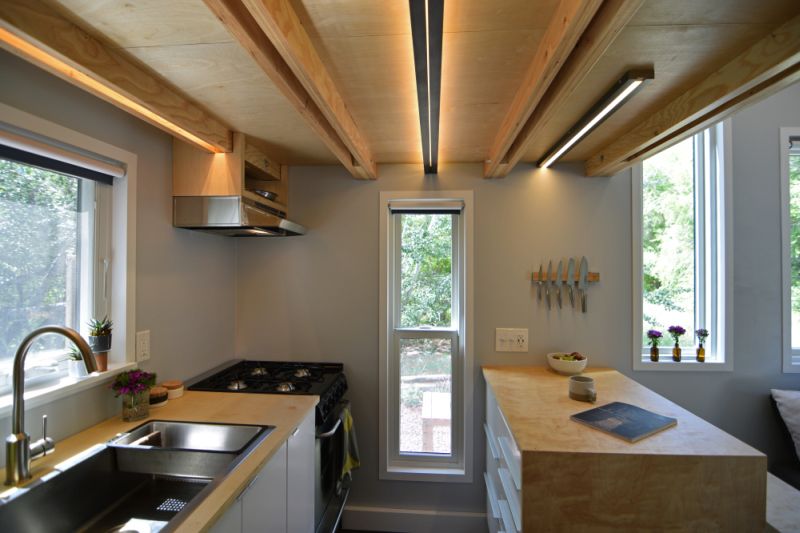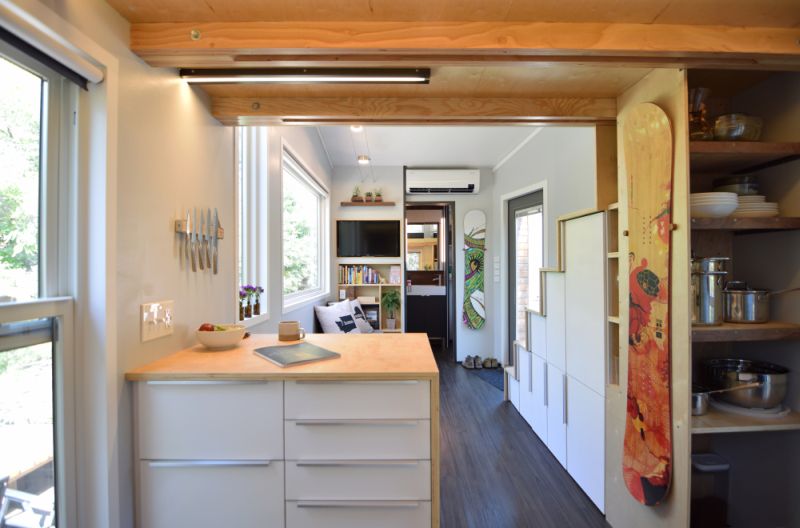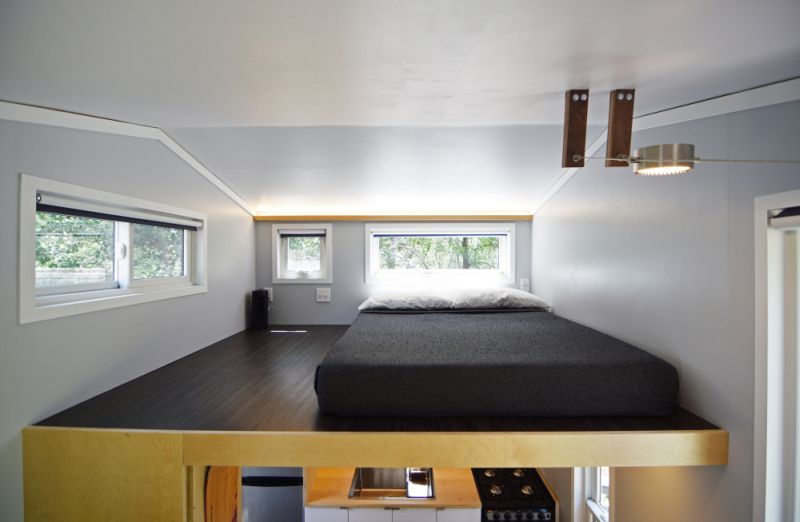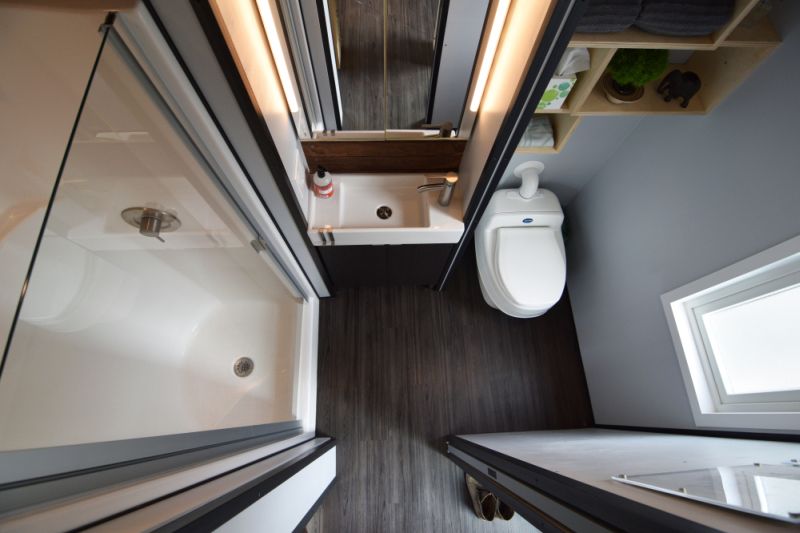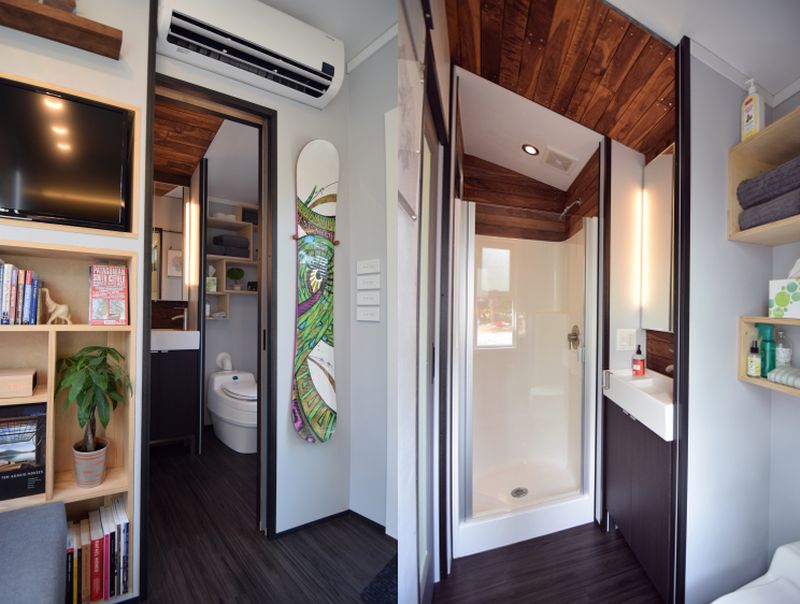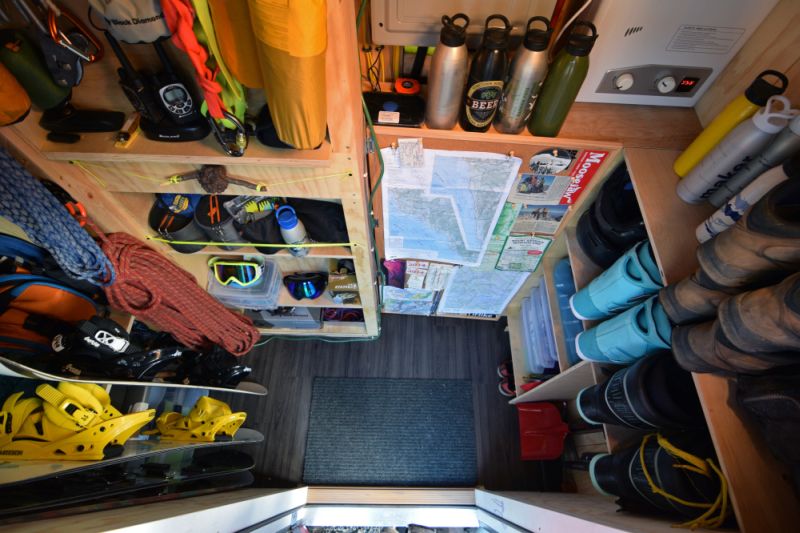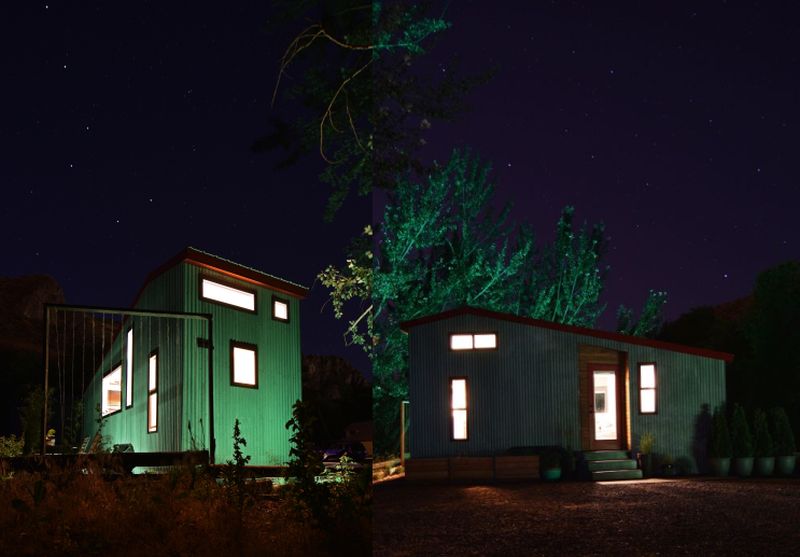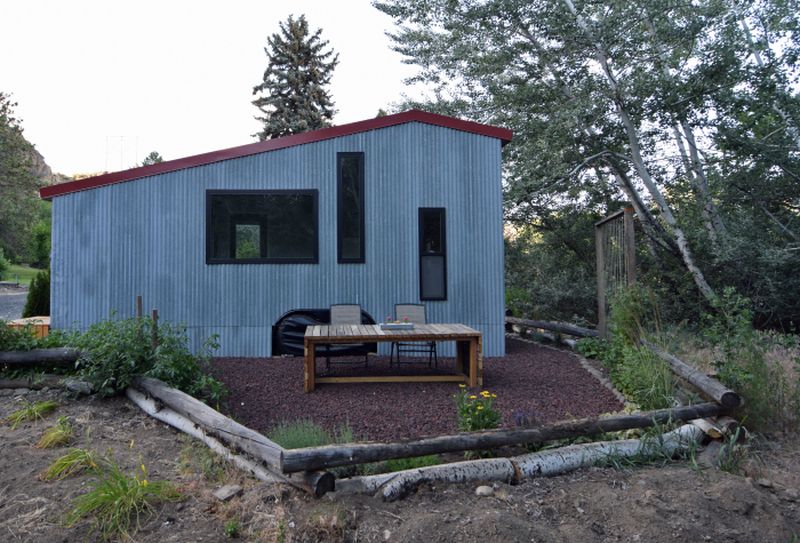 Via: TreeHugger