People with small kitchens often face a problem of storing the daily used objects like cereal containers, utensils, and other such things. So we pondered across brilliant storage unit called Shelf to solve this problem very cleverly without using much of your kitchen space.
Created by Israeli designer Raz Krulfeld, Shelf is a multi-functional domestic accessory that can undoubtedly be a very useful shelving unit for tiny kitchens. As most of the kitchen products sit at a right angle, the tilted 900 angle design of this wire – suspended shelf is sure to provide a stable unit for storage.
The minimalist design of the Shelf is composed of two sections out of which the higher section holds the containers of cereals and spices and other small canisters while the lower section is well suited to hold cookbooks and it also integrates a sunken wooden slip to insert culinary and homemaker magazines.
The shelving unit also features a magnetic knife holder on one side, and a stainless steel laser cut row of hooks inner surface of the other side that can be used to hang serving spoons and kitchen utensils. To add more to the already brilliant kitchen shelf, an LED light is integrated underneath that illuminates the countertop below.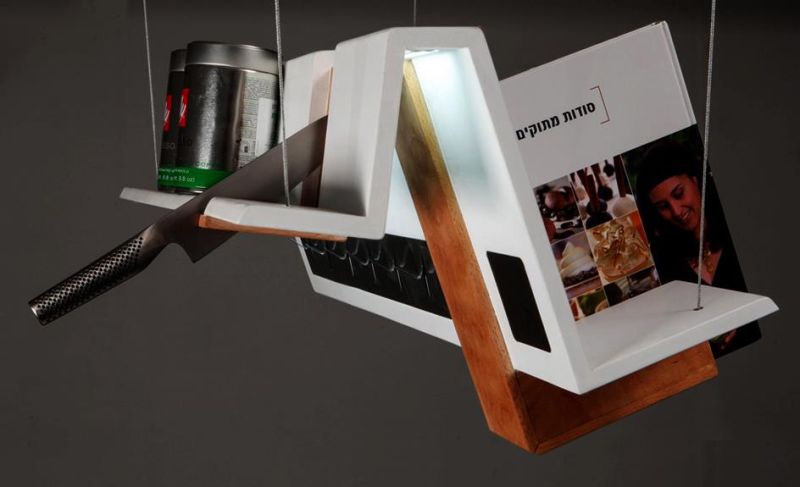 Via: Shoe Box Dwelling