Well, buying a tiny house for hefty amount of about $70,000 may not sound a good deal to most of you. But don't go on minimalistic exterior of this tiny house, as it comes with an impressive luxury interior that would definitely make you crave for it. The tiny house is constructed by the designer/architect Chris Heininge, who was inspired by Japanese-styled living in a small space.
The Tiny House covers just 280-square feet area and only 15-feet high. It is built using materials like 2 x 4-inches framed Select Doug Fir along with ¾-inches plywood. Moreover, R-MAX Foam batts are used within walls, floor, and ceiling of the entire interior. Talking of interior, the house is equipped with every amenity from a bathroom to a kitchen.
On entering inside, you'll see a small living area with wooden staircase to access the sleeping loft on upper level. Underneath the staircase, space is very well utilized to house fireplace and ample wooden units for storage. On left side of the living area, there is fully-equipped kitchen with dining space. Next to the kitchen, you can find a bathroom that is installed with full-size Jacuzzi bathtub and shower.
Heininge has brilliantly turned only 280-square feet house into a pretty luxurious place to live in. This amazing small house design has proven that even less is more for living if arranged appropriately. If you've a bank account floating with money then this tiny house could be yours. Check out the images (given below) to find out more about various sections of this amazing abode.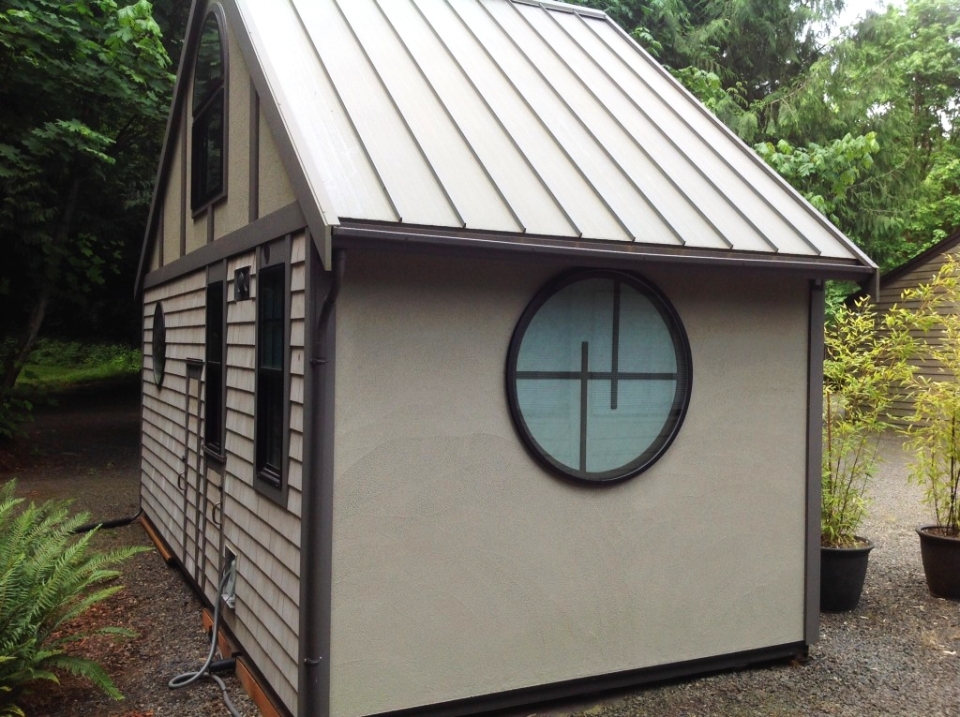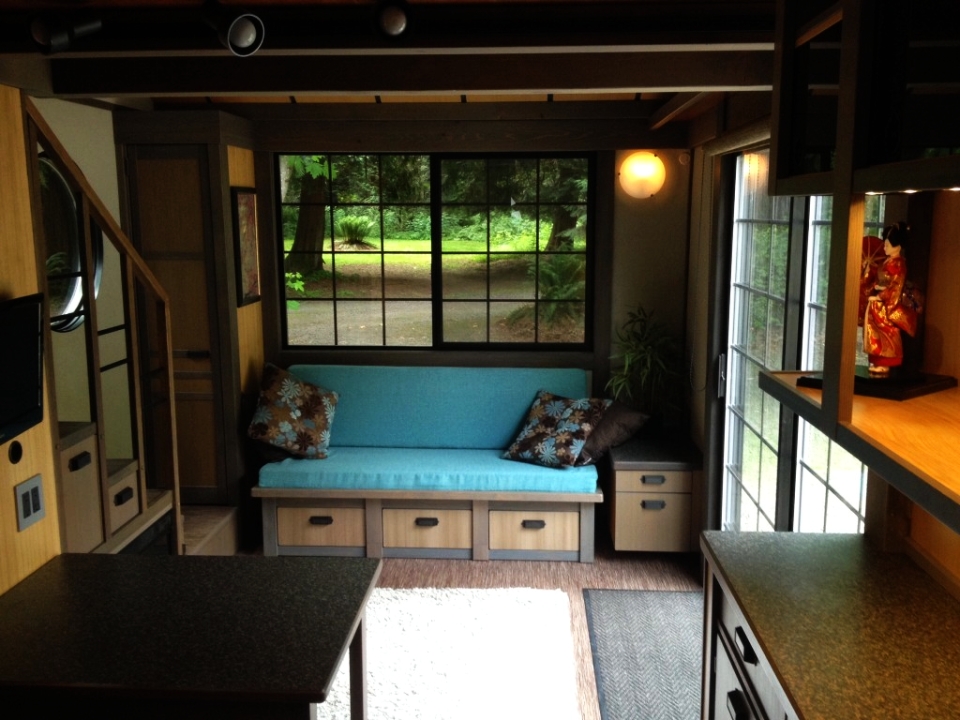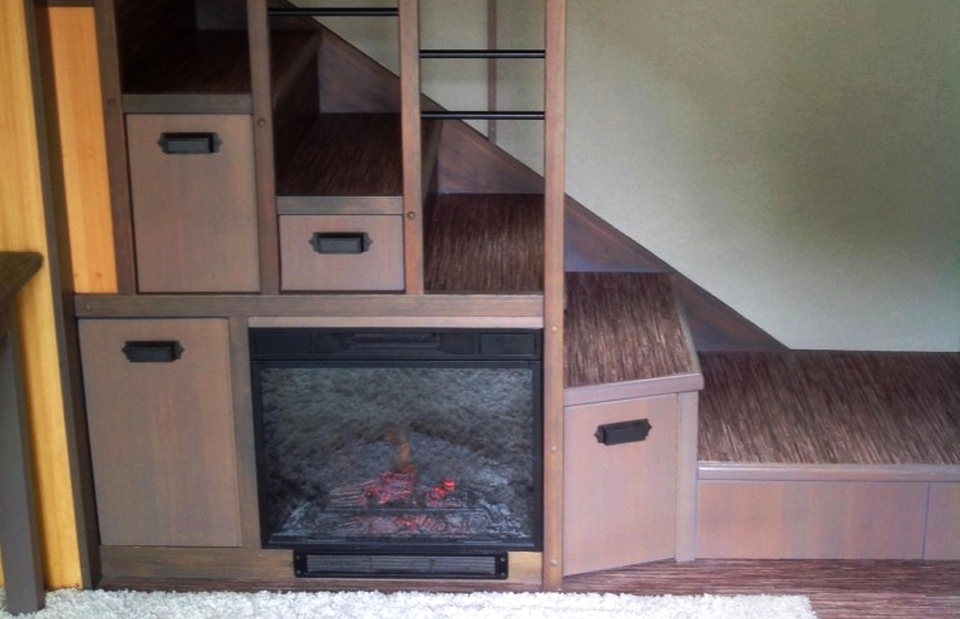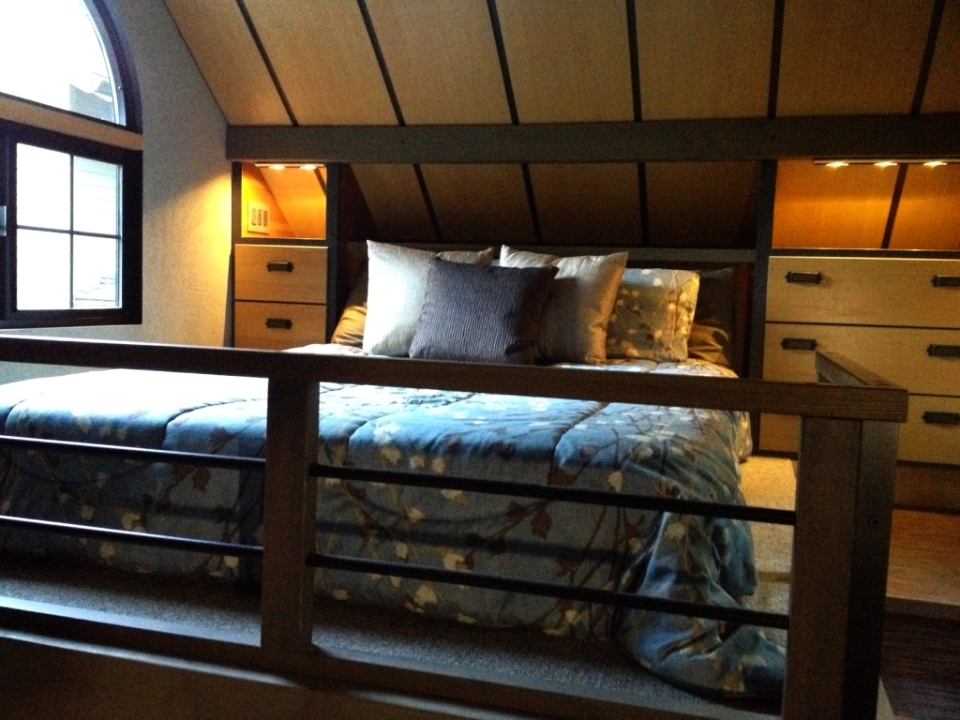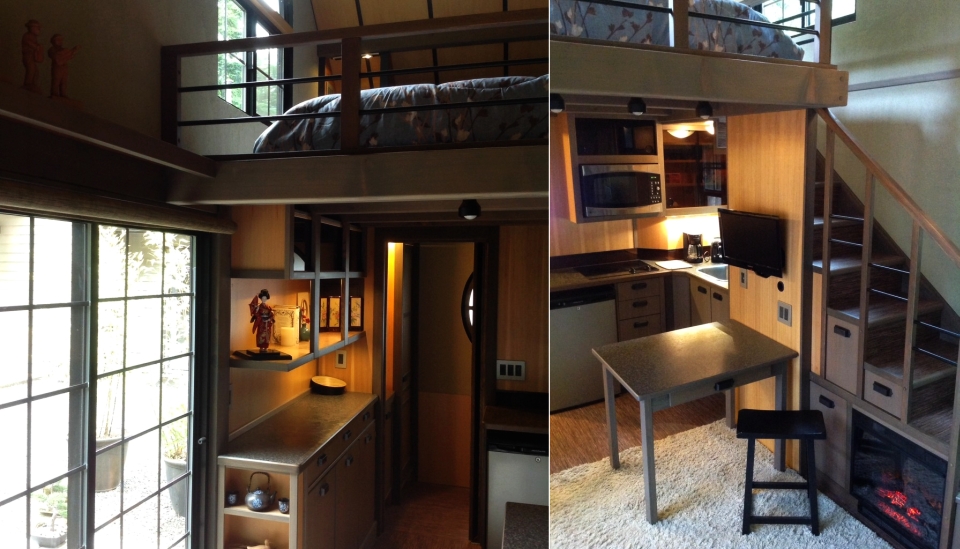 Source: TinyHouse