It's time to take out your bottles of rum, whiskey or vodka and proudly put any one of them on display in this gorgeous Ship-In-A-Bottle liquor/wine decanter and dispenser. Dubbed Prestige Decanters Constellation 1797, the drink decanter includes a glass ship that's meant to sail in your choice of booze.
Design
The decanter is mouth-blown out of lead-free, durable borosilicate glass, which elegantly rests on an oak wood base that's handcrafted in Kentucky. It also includes a stainless steel spigot that's both airtight and leakproof. This means you don't have to worry about finishing the decanter's content in one go. It can be stored for drinking later without risk of evaporation for years. Meanwhile, it will become a centerpiece in your living room.
This stunning glass decanter can hold up to 1150 ml of whiskey, or any other spirits of your choice. Even while drinking your favorite liquor, you'd surely want to leave some in the decanter to keep the glass ship floating on the 'drinkable toxic water.'
Price
You can purchase it online for $120, but let us warn you that it won't be an easy gift to give away. You would definitely want to keep it to yourself and enjoy seeing your favorite spirit as a display.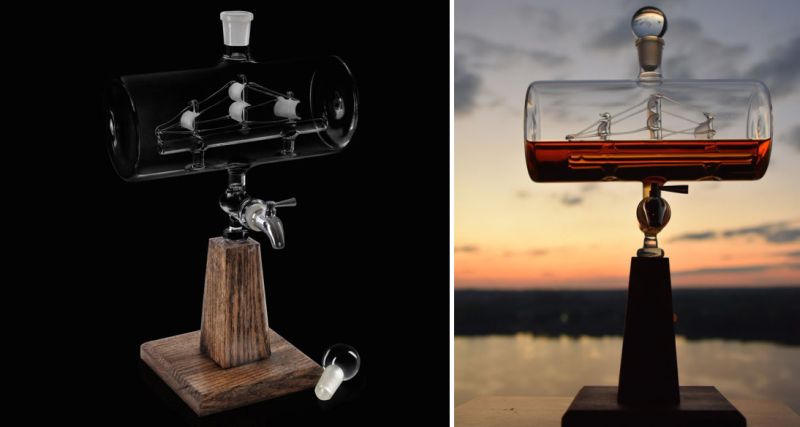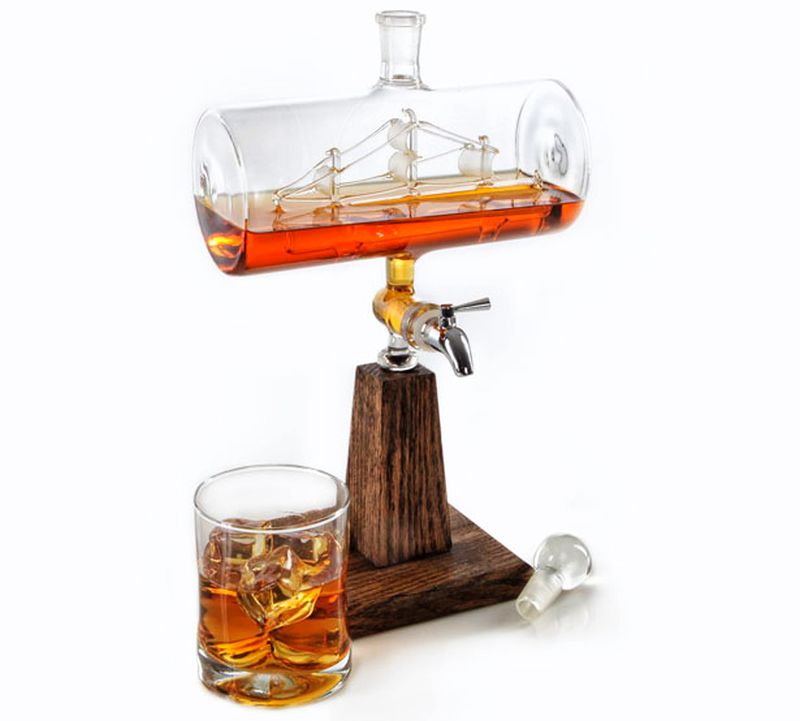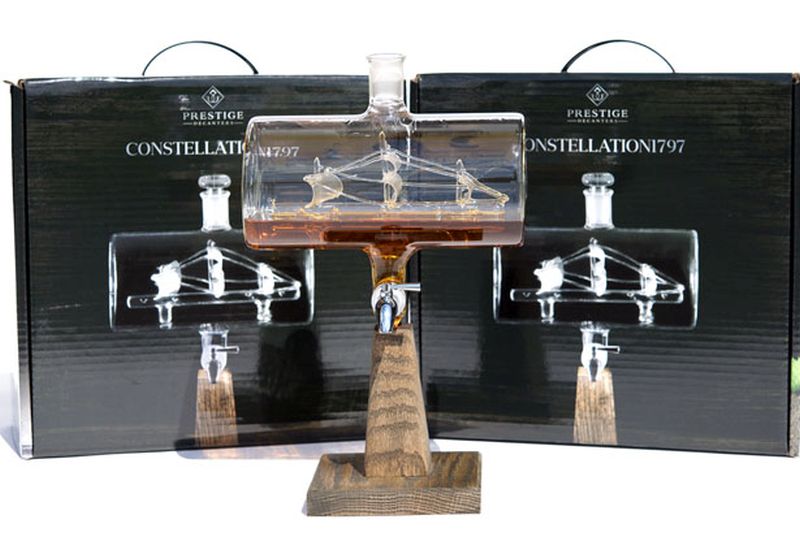 Via: Tuvie